Basketball Player Advice: How to Balance School and Sports
by Kendra Franck, on Oct 19, 2021 10:00:00 AM
With each school year comes new opportunities and challenges. Knowing this, it's important that student-athletes are maintaining a balance between their academics and sports early, before the basketball season begins.
Let's go over 5 tips for balancing school and sports to stay on track with your academic and athletic goals this year!
---
1. Plan and organize your week
One way student-athletes can ensure that they stay on top of their responsibilities is through planning and organizing. Some may plan out their year, months, weeks and/or days. When getting organized a good mindset to have is, "plan your week, don't let your week plan you".
Take a look at your practice and school schedule and find the gaps in your schedule for homework, studying, recovering, and doing activities you love. Be sure to mark important dates for tests, quizzes, games, holidays, etc. Taking the time each week to plan ahead will help you manage your time efficiently.
Download our free weekly planner template to help get your planning and organization started!
2. Have a Positive Attitude
Attitude is everything and, it is contagious! Coming to school with a positive attitude will help you stay engaged and ready to learn. Similarly, coming to practice with a positive attitude will translate to the energy you have to work hard and encourage your teammates to get better.
It can be difficult to stay positive 100% of the time. However, if you actively challenge yourself to enter everyday with an open mind, ready to learn it's guaranteed to be better than letting your negative emotions get the best of you.
Here are a few tips to help you stay positive:
Focus on the good things: for example if someone cancels plans on you recognize that it frees up your time for something else.
Spend time with positive people.
Identify your areas of negativity and actively combat them.
Practice positive self-talk.
Thinking positively has proven to lead to better quality of life, higher energy levels, faster recovery from injury or illness, better stress management and coping skills, and a longer life span!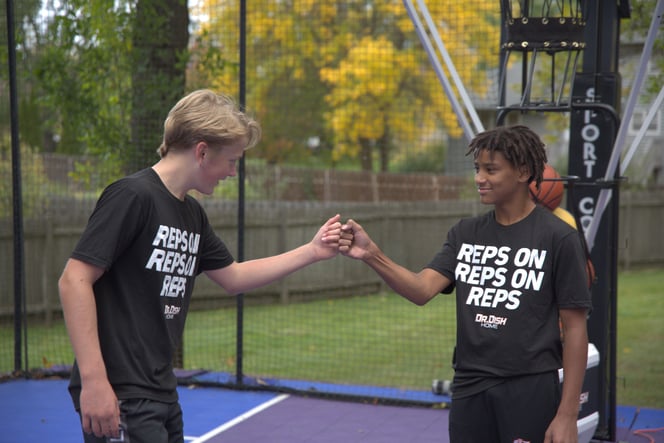 3. Avoid procrastination
Student-athletes should do everything they can to avoid working on assignments, projects, and/or studying until the last minute. Poor planning and procrastination contributes to additional stress and may cause you to perform poorly academically and result in missed practices/games.
Avoiding procrastination goes back to planning and organizing your week. Find the best times of the day to study, find your favorite location to work, and commit to getting your assignments done on time or better, early!
4. Don't be afraid to ask for help
Many schools have great resources like tutors, counselors, and teachers who are available and want their students to succeed. Other great ways to get help can be through study groups, student tutors, and asking peers.
Like procrastination, you should try to avoid asking for help last minute because:
There might not be enough time for you to get the help you need.
It may be perceived as laziness or a last ditch effort
Using the resources available to you shows you're being proactive, care about your education, and ultimately leads to your academic growth.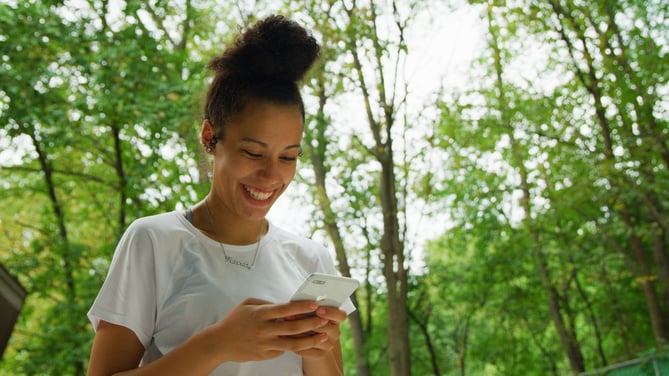 5. Prioritize recovery
Another thing student-athletes should prioritize when balancing school and sports is recovery and relaxation.
Physical recovery is essential after high-levels of performance to help your muscles repair, rebuild, and strengthen. If you don't spend time recovering this can result injuries down the road or burnout. There are two types of recovery you can do on a rest day:
Active recovery: engaging in low-intensity exercise. Examples: walking, stretching, and yoga.
Passive recovery: involves taking the day off entirely from exercise.
Be sure to communicate with your coach(es) to understand what days you should be practicing active vs. passive recovery.
Mental relaxation is also necessary to avoid burnout with academics. Managing your time wisely and avoiding procrastination will leave you with time to do things you enjoy like watching Netflix, reading a book, and or doing a hobby!
As the school year continues and the basketball season inches closer and closer keep these tips in mind as you navigate academics and sports!
Make sure to follow us on Instagram for more motivational content, basketball drills and more!
---
Wanting more resources for preparing for the upcoming basketball season?! Make sure to check out our Championship Guide filled with tons of content to help you write your own championship story.