How to Maximize Players Skills While Training At Home (Recorded Presentation)
by Nick Bartlett, on Mar 30, 2020 5:20:22 PM

As we continue to encounter these unprecedented times due to COVID-19, we're doing our best to provide value and stay positive here at Dr. Dish Basketball.
Typically during this time we're getting ready for our two biggest events of the year: the NABC and WBCA Conventions held in conjunction with the Men's and Women's Final Fours.Unfortunately, like nearly every event across the world, they were both canceled.
As we began to brainstorm how to move forward without these conventions, we stumbled upon a group that started a FREE online "Virtual Basketball Coaches Clinic."
We were immediately intrigued and reached out to see how we could help.
Thanks to Coach Lason Perkins, Wade Floyd of CoachTube, and Leigh Klein, we were able to become an official sponsor and our very own Coach Jefferson Mason was able to present during one of the clinic's first days on "How to Train at Home."
The full presentation was nearly 50 minutes long and featured Jefferson breaking down a great ball handling progression and discussing tips and insight on how coaches can continue getting the most out of their player's skill development during social distancing.
Register and check out the full recording with Coach Mason here: https://summit.coachesclinic.com/talks/training-at-home-1/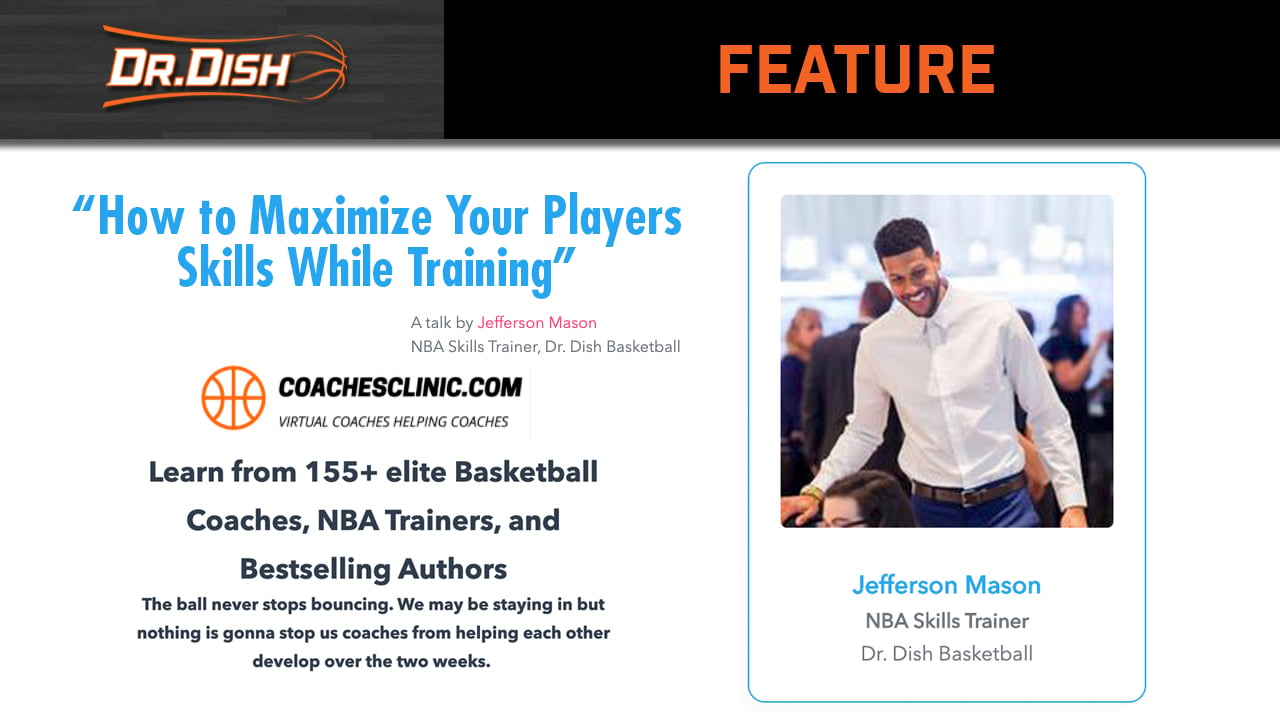 Make sure to check out many of the rest of the LIVE recordings for an incredible amount of basketball knowledge during these challenging times!
We're thrilled we can support such a great initiative and learn from incredible coaches, trainers, and experts in their field!
---
Click here for more info on Dr. Dish basketball shooting machines.
For drills and workouts using Dr. Dish, click here: https://www.drdishbasketball.com/resources
Follow us on social media for daily basketball drills, tips, and inspiration!
https://www.facebook.com/drdishbball
https://www.twitter.com/drdishbball