Inspired by Kobe Bryant, Wisconsin man Donates Dr. Dish Machine to Local High School
by Jeremy Rushing, on Aug 31, 2021 2:00:00 PM
As a bar owner and alum of the local high school, Grant Slayton has been heavily involved in his community of Baraboo, Wisconsin for a long time.
In a feature for the Baraboo News Republic, sportswriter Brock Fritz highlights how Slayton turned that community involvement into something largely impactful for the high school and its athletic programs.
Last year, Slayton decided to give back to his alma mater in a major way, donating a Dr. Dish shooting machine to the high school basketball programs!
We show up, check out the Dr. Dish, hang out a little bit, and then I went to write the check and I realized, 'Wow, today's 8/24...' It was really cool to see that."
8/24 has a significant meaning for Slayton and millions of others in the basketball community, as it's now officially known as "Kobe Bryant Day".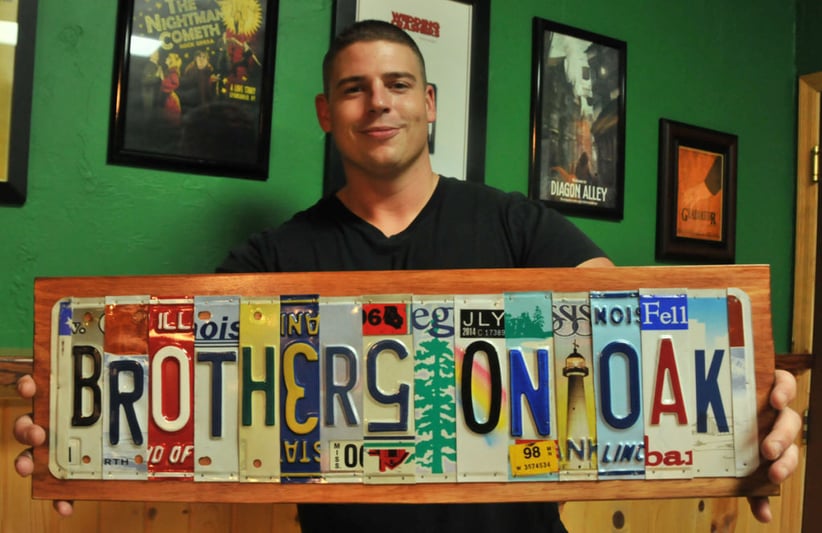 (Photo via Brock Fritz/Baraboo News-Republic)
The date on the check is serendipitous for Slayton, because Kobe is one of his inspirations for making the donation.
In the second part of [Kobe's] life, he was very active in girls' basketball with his daughter. So I thought it'd be just a great thing to do."
Bryant's commitment to helping young players made a big impression on Slayton, and the Baraboo graduate decided to reach out to one of his former teachers, and current assistant girls basketball coach, Tim Heilman about what he can do to help.
After follow ups with both the girls and boys head coaches regarding what could benefit the programs most, they ultimately decided on a Dr. Dish, and it's a decision that they definitely do not regret.
The kids just absolutely love it," said Heilman. "They always say, 'Can we get the Dr. Dish out?' That's their first choice. It's just something we wouldn't have been able to do otherwise. It's a dream, but then someone comes along and says, 'Hey, what can we do for you?' And the kids just love it."
Following the initial donation, Slayton knew he wanted to do more. As August 24th, 2021 approached, he decided it was time to honor Bryant's legacy once again and provide an even greater impact to the programs.
The biggest need this time around was a new scorer's table, and Slayton wasted no time stepping in and providing something brand-new for the fall season.
For a couple years, I've looked at our scorer's table. First of all, it's really tight, it's an 8-foot table, so we're all just kind of crammed in there," Langkamp said.
Thanks to Slayton's generosity, and the standard of support set by the late Kobe Bryant, Baraboo's athletic program has more than a few upgrades to be proud of as they return to play this season.
---
Are you interested in joining the Dr. Dish Fam? Check out our products and see which one is the right fit for you and/or your program.