Introducing Dr. Dish Home
by Adam Pan, on Nov 28, 2019 10:35:15 AM
Meet Dr. Dish Home, the first and only training solution designed specifically for home. The most convenient, easy and fun way to get basketball training in at home, on your schedule, at your pace is with Dr. Dish Home shooting machine.
Over the last decade our shooting machine sales has continued to climb, to home users and parents especially. Who doesn't want a shooting machine in their backyard? Dr. Dish Home presents the best way to make this happen and to get your kids excited to practice.
Watch the video below to meet Dr. Dish Home

At the core, the Home shooting machine will get players shooting 5x more reps while developing muscle memory and improving shot arc. Gone are the days of chasing rebounds or excuses - Dr. Dish Home makes players want to practice.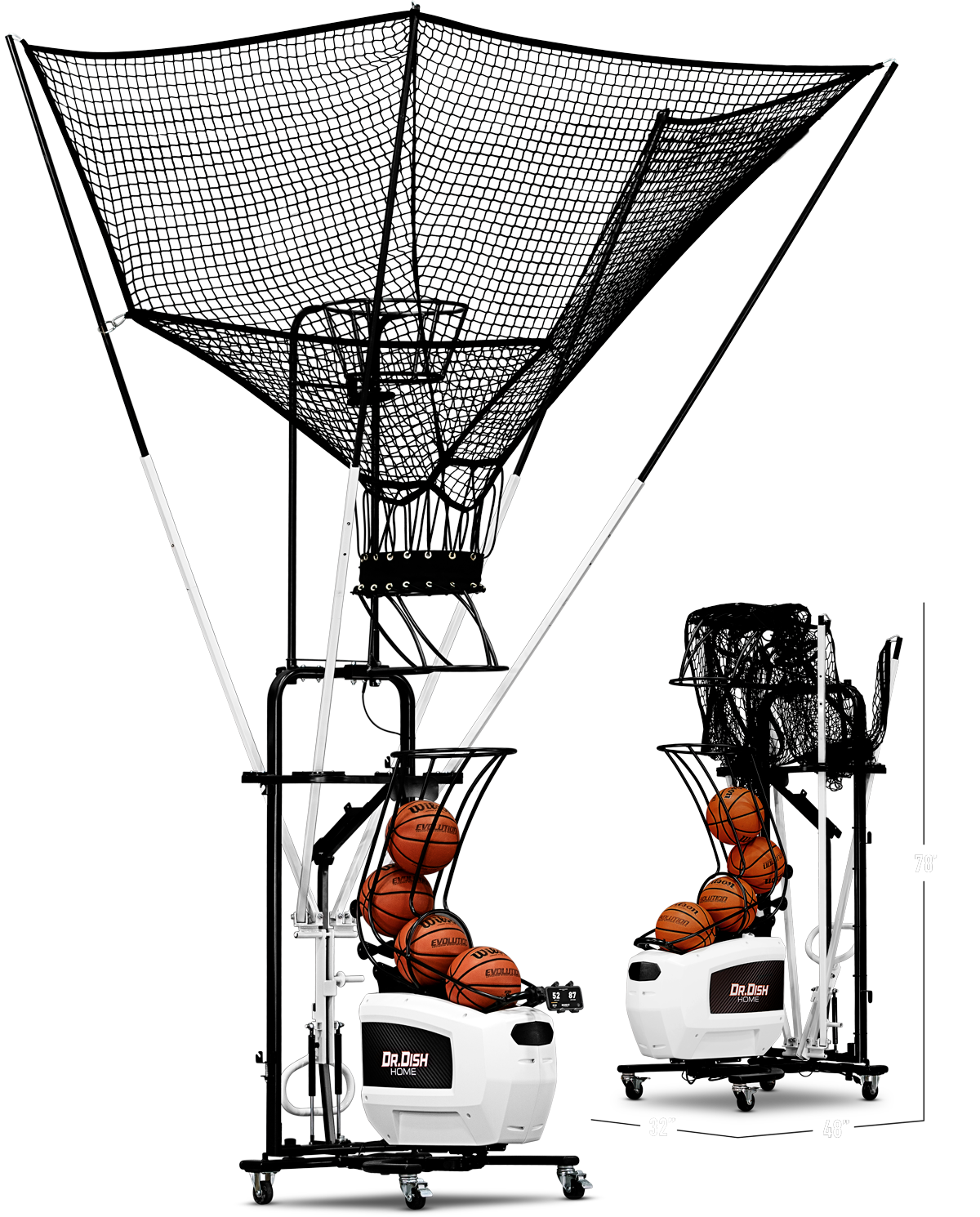 Dr. Dish Home offers on demand training 24/7 to truly advance skills and fundamentals. Our growing library of workouts now includes shooting, ball handling, agility and teaching tutorials. This library is great for players of all skill levels and perfect for training at home.
The content is served up to you in the all-new exclusive Player's App (not yet available for download). The App integrates via Bluetooth to bring the workouts to life and also controls the machine. Here is where you will also view your unlimited shooting data and history.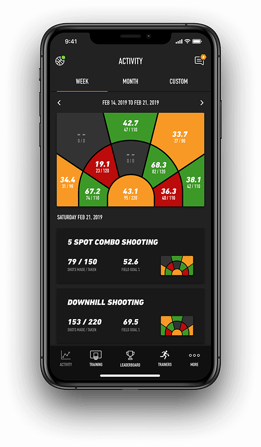 How is Dr. Dish Home Different?
The Dr. Dish Home Shooting machine is designed specifically for home use. With a light & small footprint the unit is easy to use and provides a totally immersed experience. The biggest difference is the experience that an individual will have, getting all of the workouts and analytics in one single app. Incredibly easy to use and players will love it. This machine is designed for one person, or small groups, but not ideal for a team setting like our other machines.

Something new to Dr. Dish is that the Home shooting machine works alongside your Dr. Dish Membership through the App. Membership is what unlocks the 100+ drills and workouts and ability to create your own custom drills on the fly.
The content will be updated frequently and you'll never feel like there isn't something new for you to try. A model like this is much better fit for the at-home user. One monthly Membership gives 3 users unlimited access to:
Build Custom Drills in seconds
100+ On-Demand workouts and drills
Shooting , Dribbling, and Agility
World-Class Trainers
Detailed Analytics and Shooting Data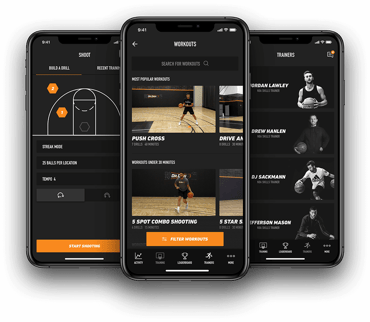 Click here to learn more about Membership.
How do I buy?
The Dr. Dish Home has officially dropped for you to order now! There will be a very limited quantity released in software beta for shipment in February - only the early pre-orders will get access to that offer. You can also pre-order for a summer 2020 delivery, these orders will be filled on a first-come, first-serve basis.

With your pre-order, we are offering a limited time FREE phone mount ($100 vlaue), plus a certificate of purchase and exclusive Reps on Reps T-Shirt, these two items will be shipped 3-5 business days after you purchase. Get it in time for the holiday!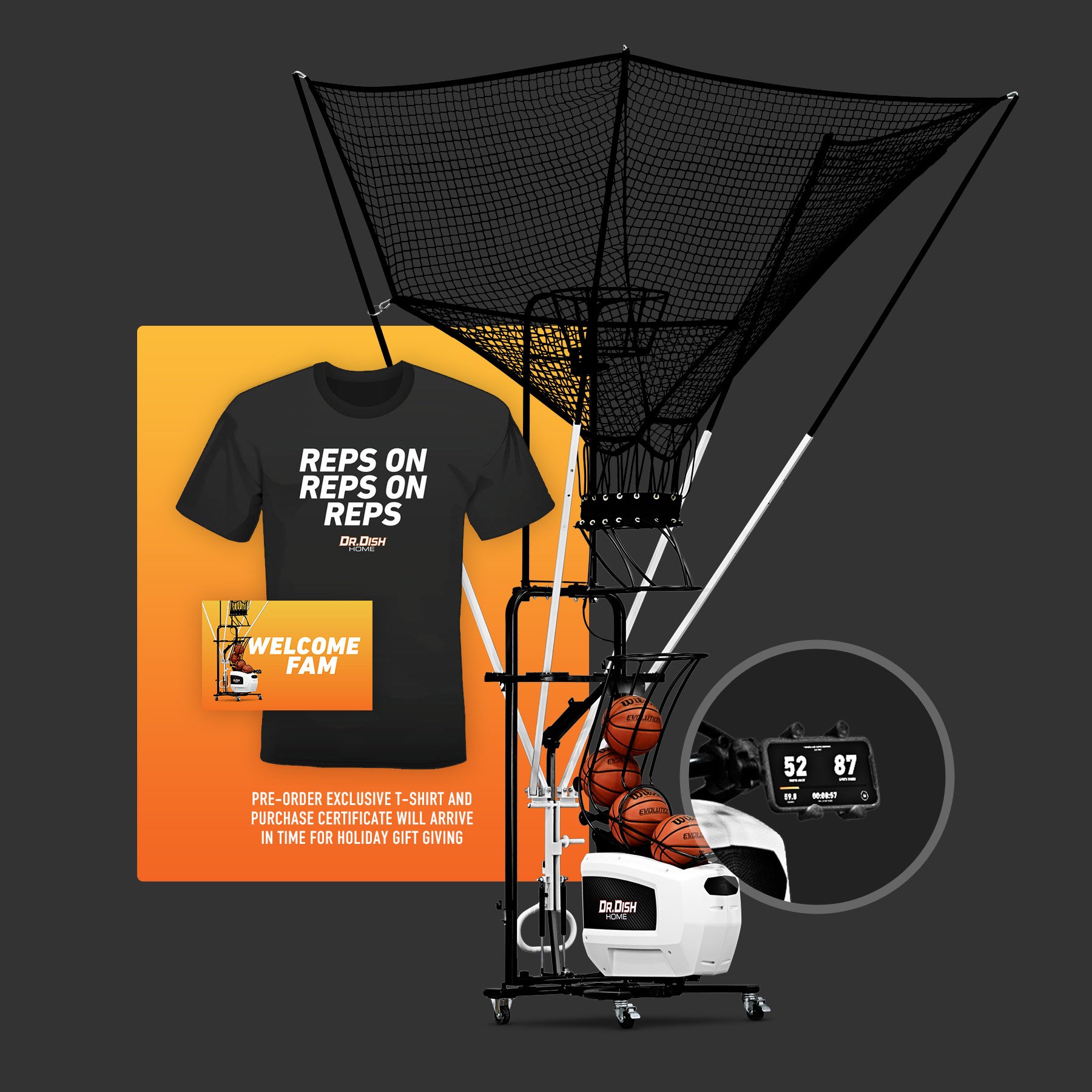 We knew this day would come, and we can't wait to get basketball training in the hands of everyone, at their own home. Order now to save your spot!