Iverson Cut Shooting Challenge with Coach Greg McDermott
by Kendra Franck, on Oct 6, 2023 8:43:05 AM
Dr. Dish is proud to be partnered with Creighton University Men's Basketball program and Head Coach Greg McDermott! We'll be giving our Dr. Dish Fam access to exclusive drills, interviews, and a shooting challenge. Creighton's Iverson Cut challenge will have players working on off the ball movement and getting shots up quickly - you only have 2 minutes! Check out the full breakdown in the video below.
---
Iverson Cut Shooting Challenge
This shooting challenge is designed to test players' shooting accuracy within a tight 2-minute window while adding an element of conditioning through movement at various spots on the court.
Players kick off the challenge by receiving a pass from the Dish in the corner, setting up for a 3-point shot.

After the corner shot, players will lift to the wing for a catch and shoot 3-pointer.

Players then execute an Iverson cut, moving to the opposite wing for another 3-point shot.

Finally, players drift to the corner for a 3-point shot.

This drill is repeated going the opposite direction until 2-minutes is up.
A big part of Creighton's offense is having players ready to shoot 3-point shots on the opposite side of the court following a teammate's dribble penetration.
Why Creighton trains with Dr. Dish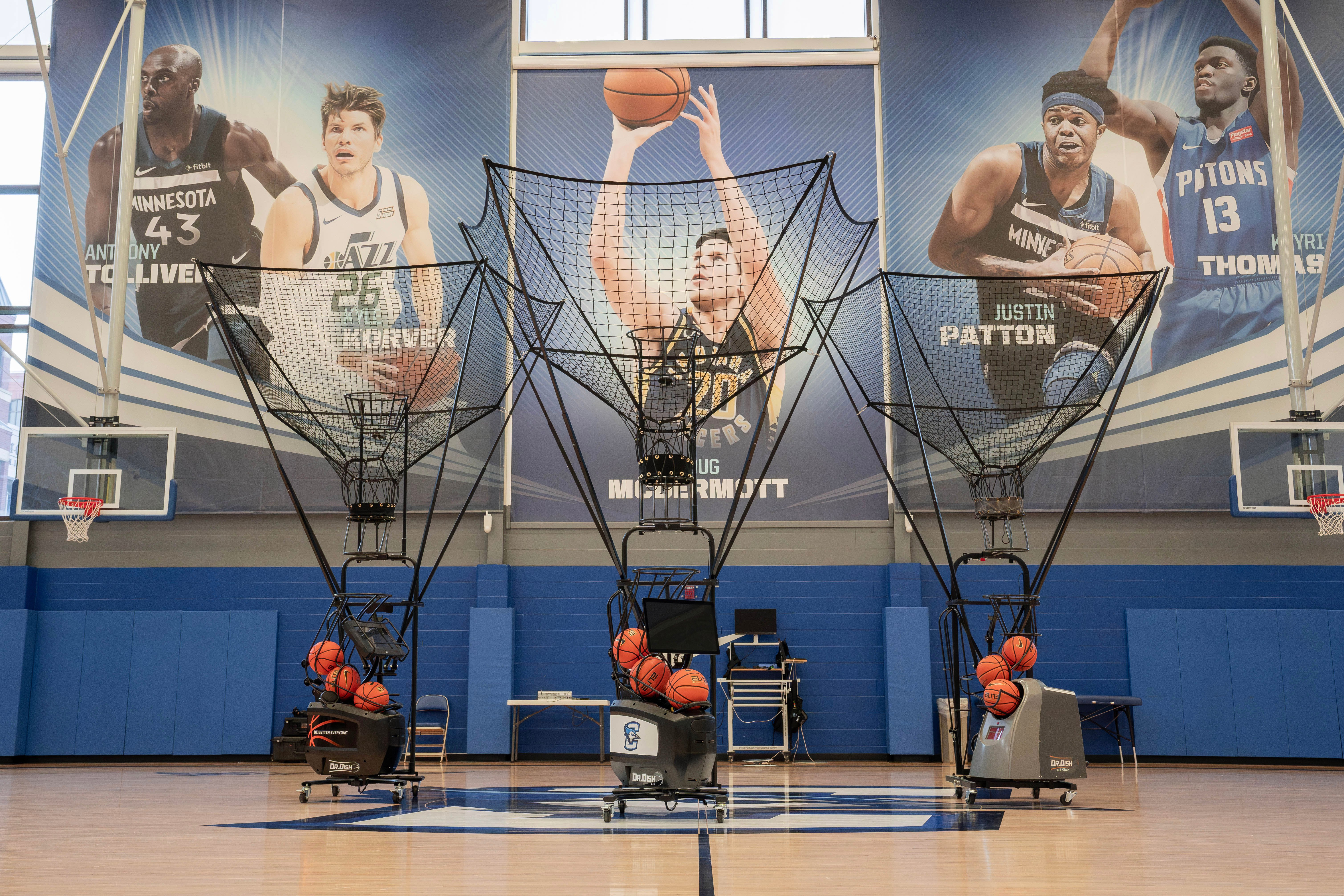 Creighton University Head Men's Basketball Coach, Greg McDermott shares why their team chooses and trusts Dr. Dish for their training.
My team's have been using Dr. Dish all the way back to when I was a Head Coach at Nothern Iowa, over 20 years ago. We've seen the changes in Dr. Dish over the years, and it's a high quality product that has resulted in our team's at Creighton being some of the best shooting teams in the country" - Coach McDermott
Coach McDermott has seen incredible success in his 28 years coaching Men's Basketball with accolades such as Big East Coach of the year (2019-20), 11 NCAA tournament appearances, 2 NCAA sweet sixteen runs, and more!
---
Are you ready to join the Dr. Dish Fam alongside Creighton University?! Learn more about Dr. Dish products here.