Dr. Dish Launches Training Programs
by Adam Pan, on Apr 24, 2019 7:57:11 AM
We've rolled out new ways to train in our newest release of Dr. Dish Programs! Get better training alongside our trainers over weeks of workouts.
We're kicking off this launch with 5 two to ten-week programs or "shot clubs". The first programs were designed specifically with a focus on repetition, getting anywhere from 2,000- 10,000 shots up. Let's hit this off-season hard!
Want to see these for yourself? Login or create an account in our Training Management System online or through our exclusive App to check this new feature out. Programs will now be an option under the training tab.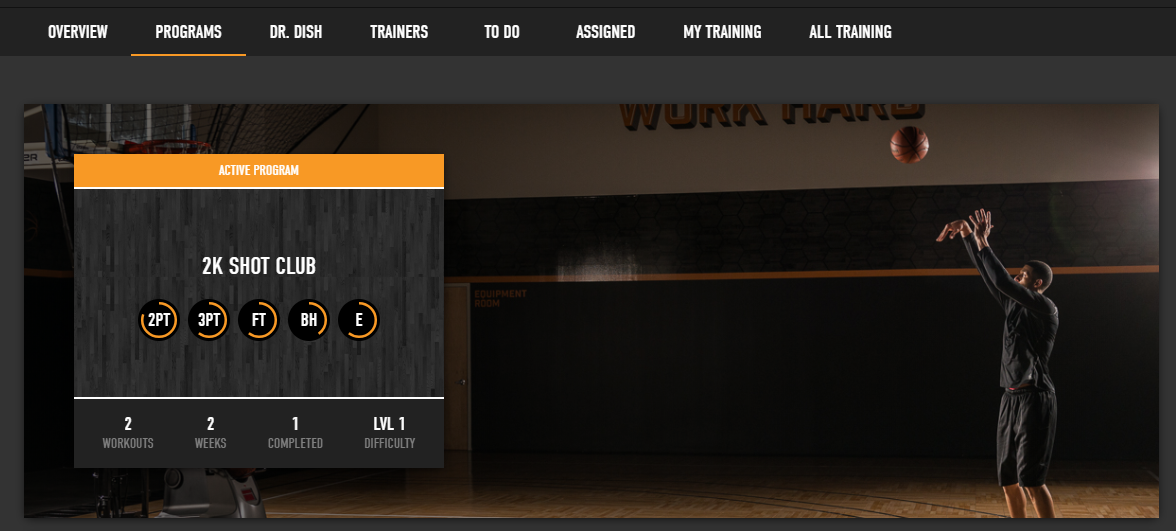 Why train with a program?
Being consistent and dedicated to your workouts over longer periods of times sets you up for success. Whether your tracking your stats or not, you should see progress over the weeks.

Here's what you can expect to see in the future as we continue to build on programs:
Programs over various time frames
Seasonal program releases
Featured trainer programs
Skill-focused programs
What sort of programs would you like to see in the future? Drop us a comment and let us know!
What else is new in this update?
When a Coach creates their team under their profile a unique link will be generated. This can be shared through text or email to players for them to create their own accounts and be added to the team's roster.
We are also now offering open registration, players, coaches, parents, and trainers alike are able to register themselves into our Training Management System without being invited.
Log in or create your account HERE to check it out!
-
Fill out the form to the right / below for more information on our machines and pricing! You can also Request a TMS Demo to learn more about this new feature.