Basketball Motivation: Anything Is Possible Giveaway
by Kendra Franck, on Mar 2, 2022 12:00:00 PM
At Dr. Dish basketball, we are relentless workers driven by our pursuit to Be Better Every Day. We believe in our potential where others see limitations. We show with dedication, Anything is Possible.
We know that the past couple years have been challenging for many across the globe. During this time of year teams are preparing for playoffs, championships, and of course the big March tournament.
As we head into the most important part of the season, we hope to inspire players of all ages, and all levels with or without our equipment that anything truly is possible if you put in the work and motivate others along the way! Check out the video below to see our #DrDishFam making their goals possible with their hard work, grit, and determination.
Anything is possible giveaway
To help kick-off Championship season we're giving away TWO (2) FREE Dr. Dish Shooting Machines! One (1) Dr. Dish CT and one (1) Dr. Dish Home machine to two lucky winners. There are countless ways to enter, so be sure to do them all to better your odds.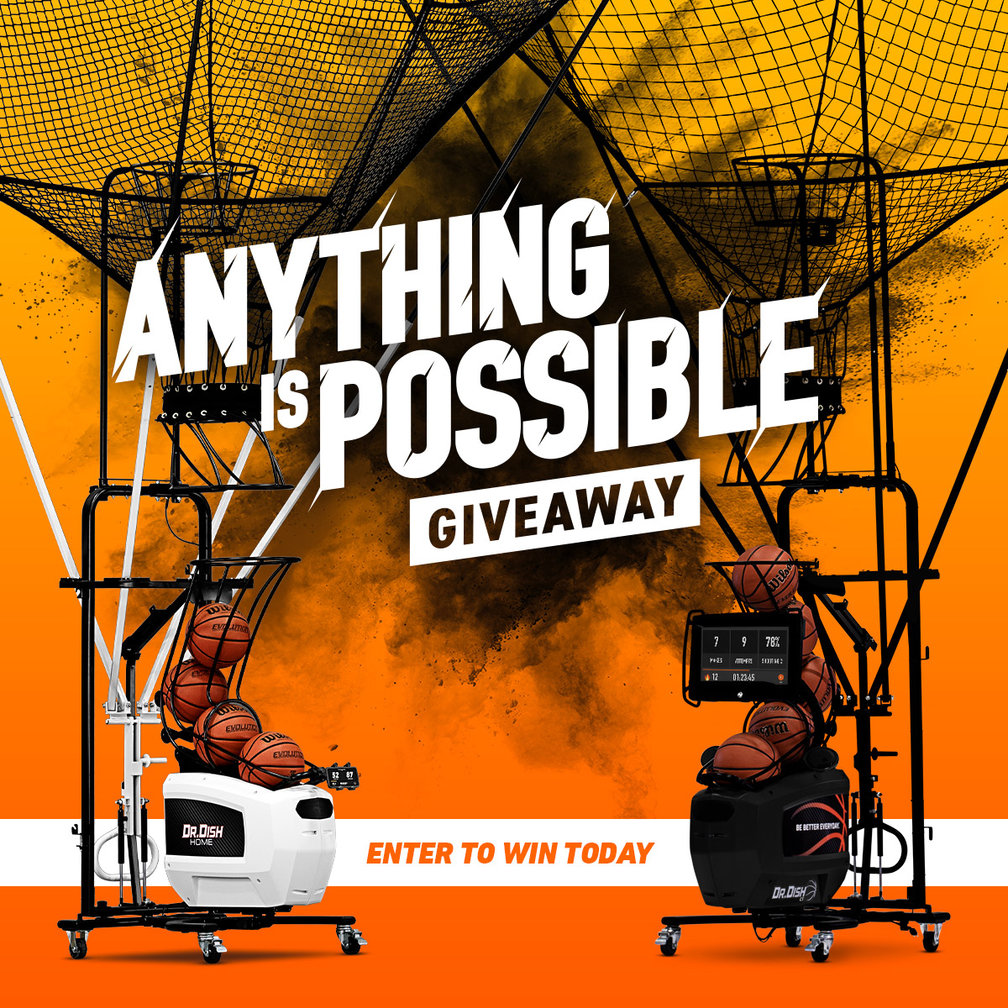 The giveaway closes on Friday, March 11th (03/11/2022) at 11:59AM CST. Stay tuned on Sunday March 13th, 2022 (03/13/2022) to find out if you've won!
*Note only US and Canadian citizens (excluding Quebec) are eligible to enter*
---
Be sure to follow us on social (Instagram, Twitter, TikTok, Facebook, Pinterest, LinkedIn, and YouTube) to stay up to date on all the big things happening in March like player and team stories, live coverage of the championship tournament, and more!