Meet Our Dr. Dish Trainers
by Brennan Pruszinske, on Sep 2, 2022 3:32:00 PM
Get to know the Dr. Dish trainers, their history, and how they got started with Dr. Dish! When you hit the court, it's our goal to have you work out with someone's whose specialties, style, and personality are compatible with your training goals.
Work out on-demand with the following trainers using the Dr. Dish All-Star, CT, and Dr. Dish Home. Keep reading to get to know our trainers.
Joe Abunassar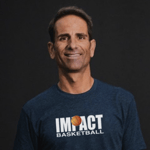 Joe Abunassar has been working and training with the best across the country for over 21 years. he's considered the go-to-guy for NBA all-stars and his training program has helped many NBA players maximize their potential which in turn has led to NBA championships along the way.
Follow Joe online: Twitter @Joe_Abunassar
Jordan Lawley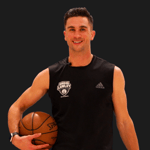 Jordan Lawley is a former pro player that has used his work ethic and drive to create workout plans and training programs that have helped countless high school players receive athletic scholarships and he has also worked with many NBA players and overseas superstars.
Follow Jordan online: IG @jlawbball, Twitter @JLawbball
Jefferson Mason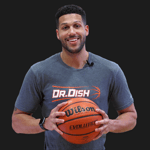 Jefferson Mason is Dr. Dish's in-house coach and trainer. Mason played professionally for 5 years, making stops in the NBA G-League, Germany, Romania, Turkey, and Luxembourg. Coach Mason was a director for the Minnesota Timberwolves and Lynx youth basketball academy for over five years before he joined the Dr. Dish Family.
Follow Jefferson online: IG @jeffersonmason4, Twitter @JeffersonMason4
Brittnye McSparron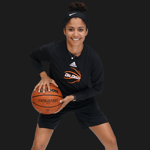 Brittnye holds many titles here at Dr. Dish and in her career as a player. In her high school days, she was a Miss Basketball finalist of Minnesota, 3x all-conference, and All-State title-holder. It was no surprise she took her talents to play Division I at Drake University and later returned home to a semi-pro team in MN. Her skill set and knowledge of the game shows through in her training and players of all levels can learn from her.
Follow Brittnye online: IG @britraye24
DJ Sackmann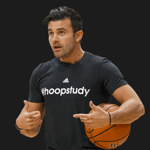 DJ Sackmann is an NBA Skills Coach and a world-renowned basketball clinician. Some of the best players in the world travel directly to DJ for training. DJ is known for his unique ability to combine advanced player development skill work into game-like situations.
Follow DJ online: IG @djsackmann, Twitter @DJSackmann
Bre Salley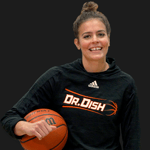 Coach Bre currently serves as the senior basketball academy coordinator for the Minnesota Timberwolves and Lynx academy. As a former division 1 and professional player, Bre knows a ton about the game showcases a variety of skills at different levels in her workouts. She is great at highlighting moves that have provided her success in hopes that young players could master the same.
Follow Bre online: IG @breezy.louizy
Emily Stiemsma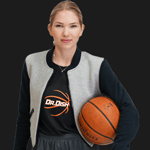 Emily Stiemsma, a former college player, is one of our in-house Dr. Dish trainer who helps users fully maximize their shooting machines. Since wrapping up her collegiate career, she has stayed close to game in various facets ever since, allowing her to bring knowledge & perspective in her training videos.
Follow Emily online: IG @emilystiemsma
Pat The Roc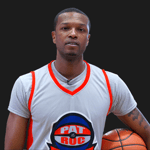 Pat The Roc is a streetball legend that made headlines with his incredible ball-handling and basketball skills one and one. Pat also was the youngest player ever invited to play for the Harlem Globetrotters. PTR has trained the likes of Skylar Diggins, Tyreke Evans, Victor Oladipo, Gilbert Arenas, Michael Beasley, Josh Selby, Quinn Cook and many more!
Follow Pat online: IG @pattheroc, Twitter @PatTheRoc
We hope you find a trainer that is a good fit for you! We'd love to see you in action completing your favorite workouts, tag us using #drdishfam @drdishbball.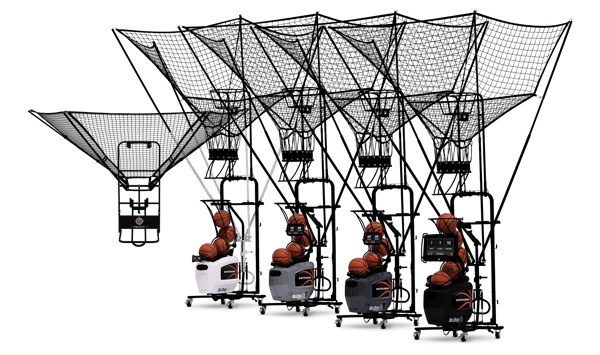 Have any questions or want to learn more about pricing? Call us at 888-887-7453 and we'll be happy to help!
Click here for more info on Dr. Dish basketball shooting machines.
For drills and workouts using Dr. Dish, click here: https://www.drdishbasketball.com/resources
Follow us on social media for daily basketball drills, tips, and inspiration!
https://www.facebook.com/drdishbball
https://www.twitter.com/drdishbball
https://www.instagram.com/drdishbball