Train Your Mind: Complete Mindfulness Series with Mike Lee
by Evan Davis, on Feb 12, 2020 8:22:57 AM
Here at Dr. Dish Basketball, our goal is to build better COMPLETE players and not just better shooters. We're thrilled to bring you this first ever 6 part Mindfulness Series all in one post to get your mind right.
In every part of the season, but especially now, remaining focused and positive in team scenarios is incredibly important. This series can help Coaches and Players do just that.
Our partner Mike Lee from Thrive3 is an accomplished basketball trainer and he also specializes in mental training. This entire Mindfulness Series is dedicated to gaining an edge mentally and training your mind to be stronger through proven tips and strategies.
Part 1 - Getting Started with Mindfulness:
Part 2 - Patience X Process:
Part 3 - The Importance of Visualization to Success:

Part 4 - 3 Myths of Meditation:

Part 5 - 5 Ways to "Play it Present":

Part 6 - Compassion to Chemistry:

It's becoming more apparent in order to separate yourself in basketball you need to be physically AND mentally strong. Use these tips to increase your focus and become a better player/coach.

Learn more about Mike Lee and Thrive3 here: https://trainthrive3.com/
So, what did you think about these series? Comment below if you like content like this and want more like it!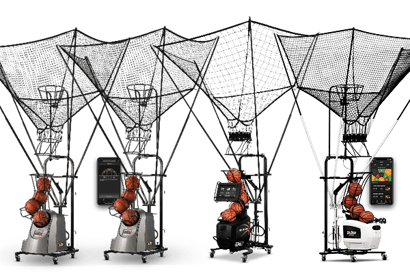 In the market for a shooting machine?


Follow us on social media for daily basketball drills, tips, and inspiration!
https://www.facebook.com/drdishbball
https://www.twitter.com/drdishbball