NBA Hall of Famer Tim Duncan Joins the Dr. Dish Family
by Kendra Franck, on Aug 14, 2021 10:00:00 AM
At Dr. Dish Basketball we're lucky to work with top level talent, programs, and coaches looking to take their training to the next level.
We're thrilled to welcome NBA Hall of Famer and one of the most decorated college basketball players of all time, Tim Duncan to our Dr. Dish Family! He recently got a Dr. Dish CT machine.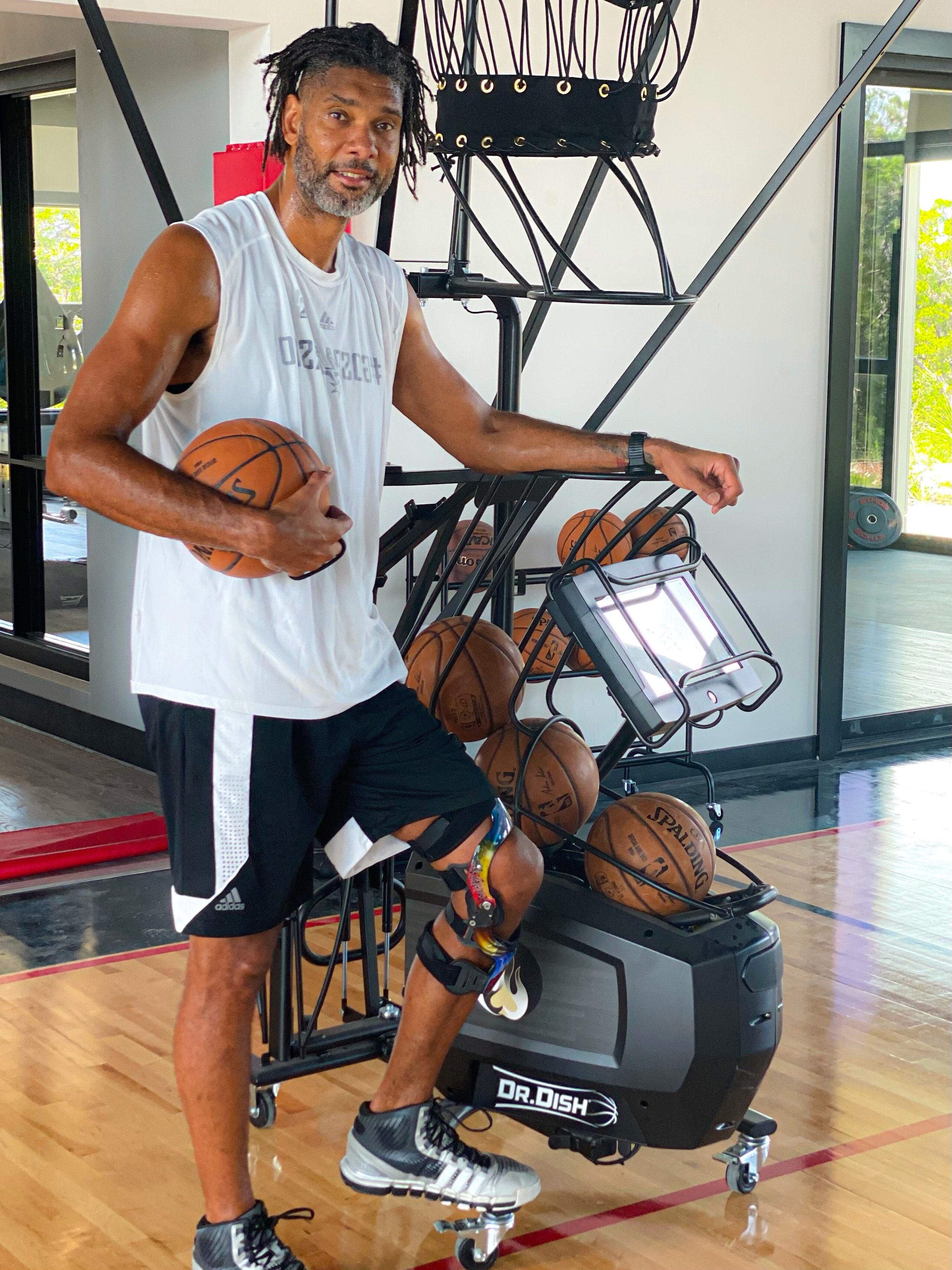 Tim is certainly one of the greatest basketball players of all time with his success as a college and NBA player! Check out some of his most note worthy accomplishments below.
Accomplishments
Averaged 16.5 points, 12.3 rebounds, 3.8 blocks, and 2.3 assists per game at Wake Forest University
First NCAA player in history to reach 2,000 points, 1,500 rebounds, 400 blocks, and 200 assists.
1997 consensus National College Player of the Year
2x All-American
2x ACC Player of the year
1996 ACC Tournament MVP
3x All ACC First Team and ACC All-Freshman team
Led Wake Forest to back to back ACC Championships (1995, 1996)
First overall draft pick in 1997
19 year career with the San Antonio Spurs with 26,496 points, 15,091 rebounds, 4,225 assists, and 3,020 blocks.
5x NBA Champion
3x Finals MVP
2x NBA MVP
15x NBA All-Star
15x All-NBA
15x All-Defensive Team
2002 IBM Player Award


---

Looking to join Tim as a member of the Dr. Dish family? If so, check out our models and see which one is the right fit for you!