San Antonio Spurs Keldon Johnson Donates a Dr. Dish to Lanier High School
by Kendra Franck, on Jun 29, 2021 10:45:00 AM
At Dr. Dish Basketball we love hearing about all the ways people give back to their community. Recently, NBA Spurs forward Keldon Johnson donated a Dr. Dish CT machine to a high school he trained at, Lanier in San Antonio!
This story was originally featured in NBC News for San Antonio.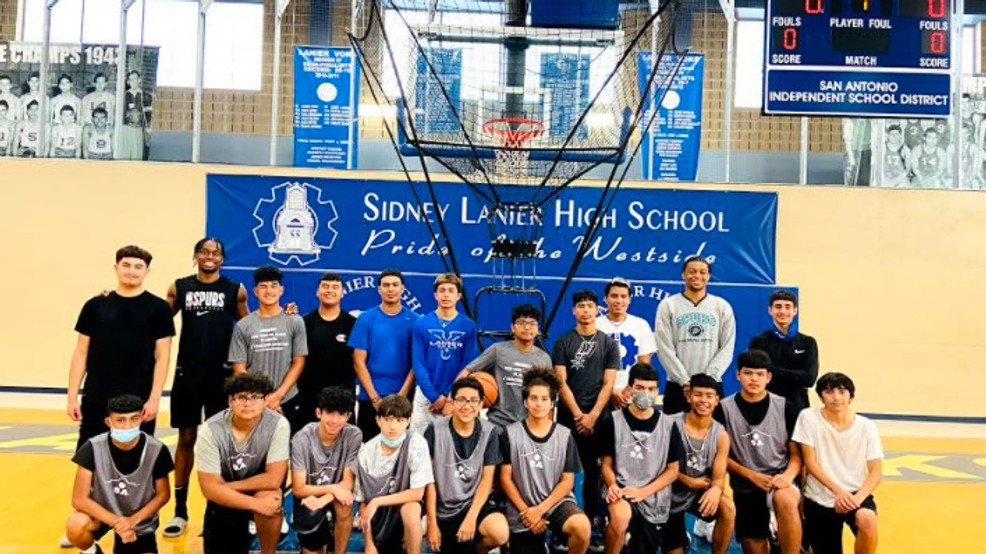 Keldon Johnson spent some time training at Lanier High School's facilities and as a thank you he donated a brand-new Dr. Dish CT machine.
I didn't have a shooting machine growing up. If I could give any advice to these kids, it would be to take every single opportunity to get better. Come into the gym and work hard."
Johnson puts in lots of work in the off-season and would come into Lanier gym bright and early and stay late to improve his game.
Coach Art Campos, an Assistant Basketball Coach at Lanier is excited about the new machine and how it will help their players.
I think it will give them a chance to show dedication, the kids will be thankful for it and that's ultimately what we want from them to show them that having something simple like the shooting machine and having a gym to play in general is big for kids that come through this neighborhood."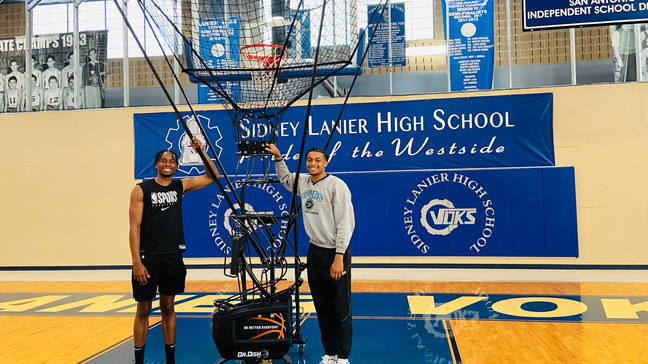 Keldon's and his brother Kaleb shared a dream of giving back to the San Antonio community and the Lanier Head Boys Basketball Coach is already seeing the benefits it's providing for their players.
It will help tremendously because it will help teach my boys how to shoot properly, with the arc it's kind of hard to imitate it. It will teach my boys how to shoot and have that arc on the ball!"
One of the players Justin Centeno, shared what the gift from Keldon to his team meant to him:
It means a lot. We have never had anything like this. I will be using it the most here at Lanier as one of the players, but it means a lot from Keldon. I have dreams of playing basketball. I have been a Spurs fan since I was little. My dream was always to play college ball, make my friends proud and keep playing, staying in college, and get my education."
Keldon Johnson
Keldon Johnson played for the University of Kentucky before being the number 29 pick of the first round NBA draft in 2019. Below are a few of his accomplishments before playing in the NBA:
2018-2019 SEC Academic Honor Roll Member
Southeastern Conference Freshman of the Year
All-SEC Second Team
All-Freshman Team selection
Scored 25 points in his NCAA Tournament debut

---

We love hearing about all that our awesome #DrDishFam does and we're looking forward to hearing about the future success of Lanier High School and Keldon Johnson.