New Team Drills Featuring Coach Special Jennings
by Kendra Franck, on Nov 15, 2022 1:00:41 PM
With the basketball season underway, teams across the country are working towards their season goals. Whether it's a conference championship, state appearance, national title or beating a rival team, there is no shortage of hard work that needs to be done on all levels.
That's why we teamed up with GEICO National Champion Head Girls Basketball Coach at Montverde Academy, Special Jennings to bring you drills that will help your team level up their game this season.
---
5 Spot Shooting Challenge
In this challenge, players will shoot for one minute from each spot, corner, wing, top of the key, opposite wing, and opposite corner. The goal is to make a total of 10 shots at each spot.
about special jennings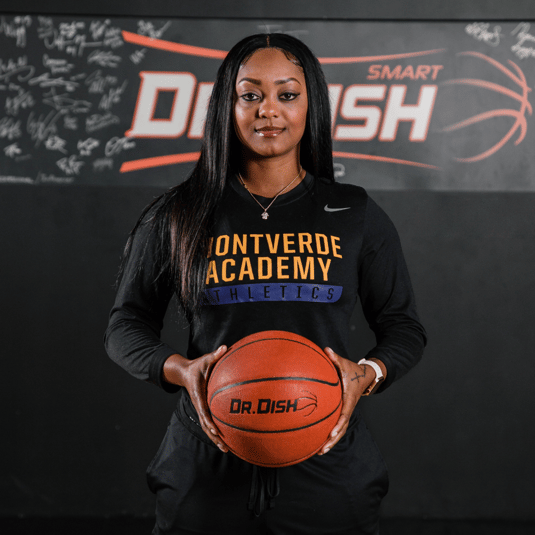 Excerpt from Montverde Academy Bio
Special Jennings joined Montverde Academy in 2020 and has helped tranform their program to an elite level. In her second season she led the team to a 20-3 overall record and its first ever GEICO High School National Championship.
Special coached individual players who were rewarded for their hard work. Under Jennings, Janiah Barker earned a variety of awards including being named a McDonald's All-American, a Baden first team All-American, Jordan Brand Classic Selection, Women's Basketball Coaches Association All-American, second team All Naismith and a MaxPreos honorable mention. Another of Jennings' players, Fatima Diakhate was a Canadian Games Selection. In addition to Barker, three other players, including Diakhate, Jordana Codio, and Fernanda Ovalle were McDonald's All-American nominees.
---
Take practice inspiration from 5 other team drills featuring Coach Special Jennings here. Their program emphasizes getting a ton of game-like reps up and conditioning with each of their drills.