Spurs General Manager Brian Wright Shares Why he Trains with Dr. Dish
by Adam Kaul, on Jun 1, 2023 12:00:00 PM
San Antonio Spurs General Manager Brian Wright is taking skill development to a whole new level by adding the new Dr. Dish Home 2 BETA to his family's training equipment. After the San Antonio Spurs got 2 Dr. Dish CT+ machines, he was looking for a training solution for his home to help advance his son's game and confidence. The Dr. Dish Home 2 BETA was perfect. With it's light and compact design (just 190lbs), his son is able to get up reps on his own, whenever he wants and they are already seeing the benefits. Checkout the video below for the inside scoop with Brian!
---
Brian Wright was named the San Antonio Spurs General Manger in 2019 and just won the 2023 NBA Draft Lottery. With a chance to select Victor Wembanyama in this upcoming draft. Although he is busy on the job, Brian is enjoys helping his son Carter train to develop his game to the next level.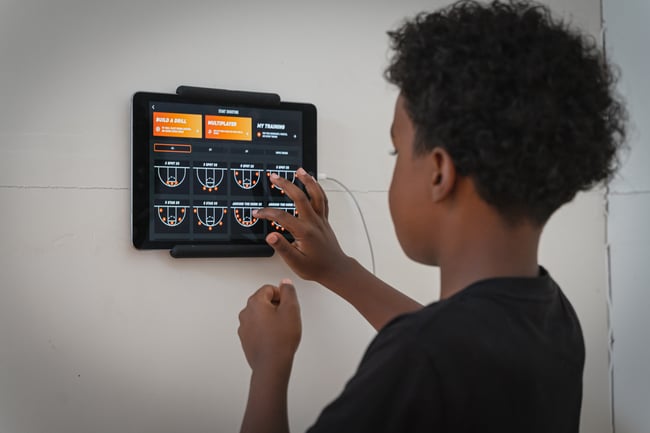 Training on the Dr. Dish Home V2 Beta, he has access to the great features including
Built-in goal-setting feature to motivate players to make, take, or streak a certain amount of shots*
Access hundreds of on-demand workouts to improve your shooting, ball-handling, and agility*
See in-workout stats that showcase performance like makes, takes, streaks and shooting percentage
Compare rank against other players on the Global Leaderboard
Compete and track stats with up to 3 players at once with Multiplayer Mode*

---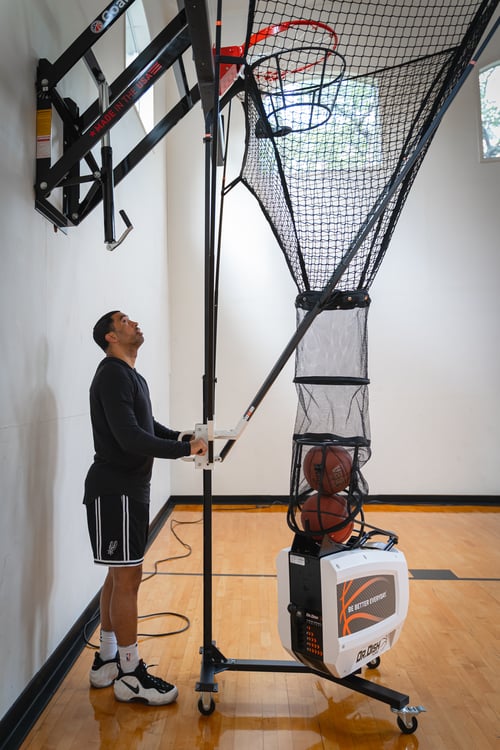 The Dr. Dish Home 2 BETA also comes with an adjustable net for use on 8ft or 10ft hoop. Helping younger hoopers still take advantage of the newest technology. Developing their fundamentals until they reach the strength and skill for a 10 foot hoop. A special thank you to Brian Wright for the testimonial on our latest product!
Dr. Dish Home 2 BETA is available only for a listed time. Take advantage of the current sale and deals!
Learn more: https://www.drdishbasketball.com/home
---