We Asked: What's the Best Life Lesson You Learned as an Athlete?
by Nick Bartlett, on Sep 21, 2020 10:16:10 AM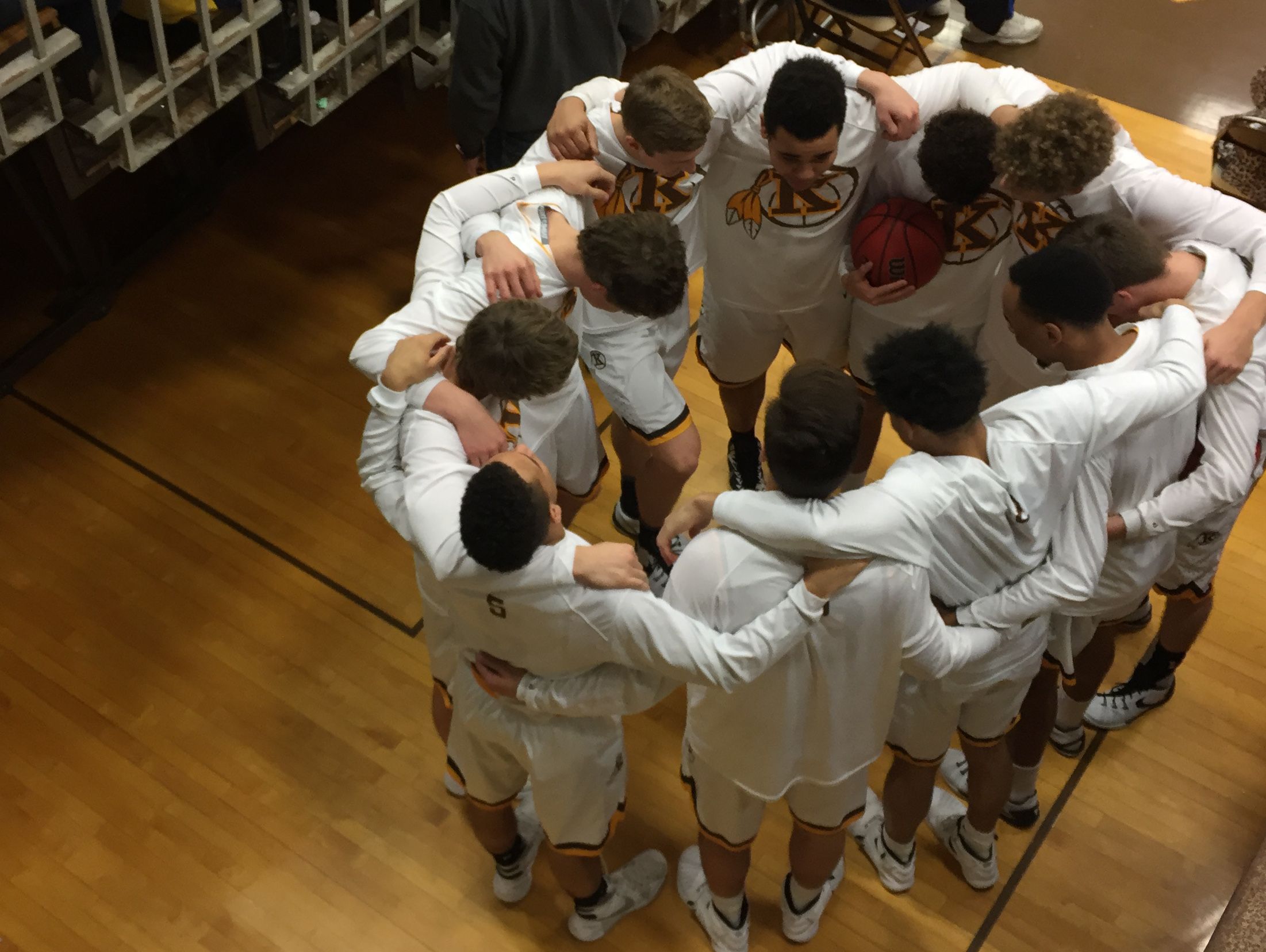 If you've followed us at Dr. Dish Basketball for some time, you know that we're passionate about much more than building great shooters. At the end of the day, we're committed to helping build complete players that also become successful after their playing careers are over.
Many of us who work here at Dr. Dish are former college and/or high school athletes. And many of the lessons we learned on and off the court/field as athletes are lessons we continue to apply in our everyday lives.
Recently, we asked many of our partners and our community about the best life lessons they learned as athletes as we wanted to share responses to help inspire current athletes to keep pushing during this challenging time.
Click the embedded Instagram and Twitter posts to read through all of the great responses. Below are 30 of our favorites.
COACHES/PARENTS/FORMER ATHLETES:

What's the best lesson you learned as an athlete that you've been able to apply to your everyday life?

Please reply/share!

— Dr. Dish Basketball (@drdishbball) September 2, 2020
Some of Our Favorite Responses:
The best lesson I've learned as an athlete is overcoming adversity. Life is tough and throws us curveballs all the time. What I've learned is that the most resilient and positive people make it through. They end up having the most success and truly enjoy the journey. Life isn't perfect but you have the choice to make it the best in any situation."
-Jefferson Mason
Before success, is failure. For me on the court, any move I've been able to pull off, I failed at it numerous times in practice in order for it to be successful in the game. Same thing in life! Anything I've accomplished didn't happen right away. I failed at it countless times in order to succeed!"
-Patrick Robinson, AKA Pat the Roc
Use basketball... Don't let basketball use you. Having a ball in our hands should put a smile on our face. We need to keep that same love & excitement for the game & realize that basketball is just a game. Use basketball (as a platform to make memories, build friendships, learn valuable life lessons, etc)... Don't let basketball use you (add stress, drain your energy, etc)!"
-Drew Hanlen, Pure Sweat Basketball
Fail forward! Take every failure as an opportunity to grow and develop."
-Jordan Lawley, Jordan Lawley Basketball
Sometimes your wins and losses aren't as obvious as the final score."
-bbtrainerfish (IG)
I am only responsible for what I can control: my attitude, my work ethic, my preparation and my performance."
-hoopschurchapopka (IG)
You miss 100% of the shots you don't take. Shooters keep shooting! Sometimes no matter how hard you work, things don't go your way. Work hard anyway!"
-amcevans (Twitter)
Discipline. When you can listen, it is easy to learn."
-rileyjaynethames (IG)
Teamwork: You should have people in your life that care about your well being & push you to be better."
-davidshotgood (IG)
It's not about the result of the game but the mindset to grow from that game and your mistakes, growth mindset is key and a fixed mindset doesn't let you succeed!"
-m_harrisBB55 (Twitter)
Greatness requires discipline. Discipline requires sacrifice."
-thetillshow (Twitter)
Do everything with a purpose."
-sheissenaya (IG)
Work hard and when you start seeing results, work harder."
-cjgpt03 (IG)
True greatness comes from hard work and dedication to your craft."
-blaine_foss30 (IG)
Keep learning no matter how good or how old you are!"
-yannis_katsoupakis (IG)
Give back to your community, work hard, play harder"
-mfehlmann20 (IG)
Consistent hard work makes you efficient"
-isogawd_dwest (IG)
Don't practice just to practice, practice to be great!"
-ehoops_19 (IG)
Stay motivated. Have patience."
-seeloos (IG)
Nobody is going to do the work for you. Some people get a head start based on athleticism but those who work daily on their craft will always be successful"
-CallMeDaulton (Twitter)
Hard work beats talent, when talent fails to work hard"
-WrightAidan2 (Twitter)
Do not compare your growth to someone else!"
-sesker15 (IG)
It's very hard to get what you want without putting in the necessary work."
-allcityball (IG)
"To give anything less than the best, is to sacrifice the gift" -Steve Prefontaine
-maya_rowland2023 (IG)
The days when you don't feel motivated are the days that you have to work the hardest"
-sarahlanphear.basketball (IG)
In order to get results, you have to put in the work"
-rajanishita (IG)
If you want to be better than everybody else you need to work harder than everybody else"
-ebba.broms (IG)
Don't let past results affect you in the present"
-theshooterjourney (IG)
---
Share your best lesson(s) in the comments and keep working hard during these uncertain times!