The Ultimate Basketball Holiday Gift: Dr. Dish At Home
by Nick Bartlett, on Nov 13, 2018 12:21:38 PM
Did you know DR. DISH BASKETBALL SHOOTING MACHINES ARE DESIGNED FOR BOTH INDOOR AND OUTDOOR USE?
If you're looking for the PERFECT holiday or birthday gift for a player who loves basketball and wants to take their game to the next level, look no further. Imagine the accelerated improvement if you had a Dr. Dish at your home!
That's right, you can now use the same Dr. Dish that professional, college, and high school teams use around the country in your own driveway or personal court! Dr. Dish is lightweight, ease to setup and take down, user-friendly, and comes with many advanced features as well like 100+ complete workouts from some of the best basketball trainers in the world.
Dr. Dish is designed to pass out out over 1,200 balls per hour to maximize reps to 19 different locations around the perimeter. Beyond that, Players can set goals like how many shots to take/make before moving to the next spot or even how many shots to make IN A ROW before moving to the next spot. This is perfect for individual, partner, or team workouts.
The different ways to utilize dr. Dish in a game-like setting are endless!
Check out the video below which highlights one of our favorite home users nearby our Dr. Dish world headquarters in Minneapolis, MN.
To read and see more why the Seck family decided to purchase their Dr. Dish machine for home use, click here.
As the game continues to evolve, it's not only essential to build better shooters at all levels, but build COMPLETE players. That's why at Dr. Dish, we say that calling us a shooting machine doesn't do us justice!
Work on the Inside Game
With the Dr. Dish Patented Swivel Net, Players can work on the inside game while using the Dr. Dish away from the basket to simulate a game location or post entry pass. This always them to replicate essentially any action that happens in a basketball game (down screen, flare cut, post up, back cut, etc.). With the Dr. Dish advanced technology, it's just a simple outlet pass back in the net and you're ready for the next rep.
This functionality also allows for advanced ball handling drills as well! Now, players can work on catching, performing a ball handling drill (Ex: crossover, between the legs, behind the back) and then pass the ball back into the swiveled net and get ready for the next ball coming. This essentially simulates having a parent or trainer passing the ball. You can often see players like Steph Curry working on this in pre-game workouts.
Build Complete Workouts
With the Dr. Dish Skill Builder technology and app coaches, players, and parents can now choose complete workouts from one of our expert Dr. Dish trainers like Drew Hanlen, Jordan LAwley, DJ Sackmann, etc. to send directly the Dr. Dish. In addition to shooting drills, these workouts include ball handling, conditioning, agility, and other drills as well.
In addition, users can create their own complete workouts to send to their dish directly from the dr. dish app. This is an absolute game changer for player DEVELOPMENT!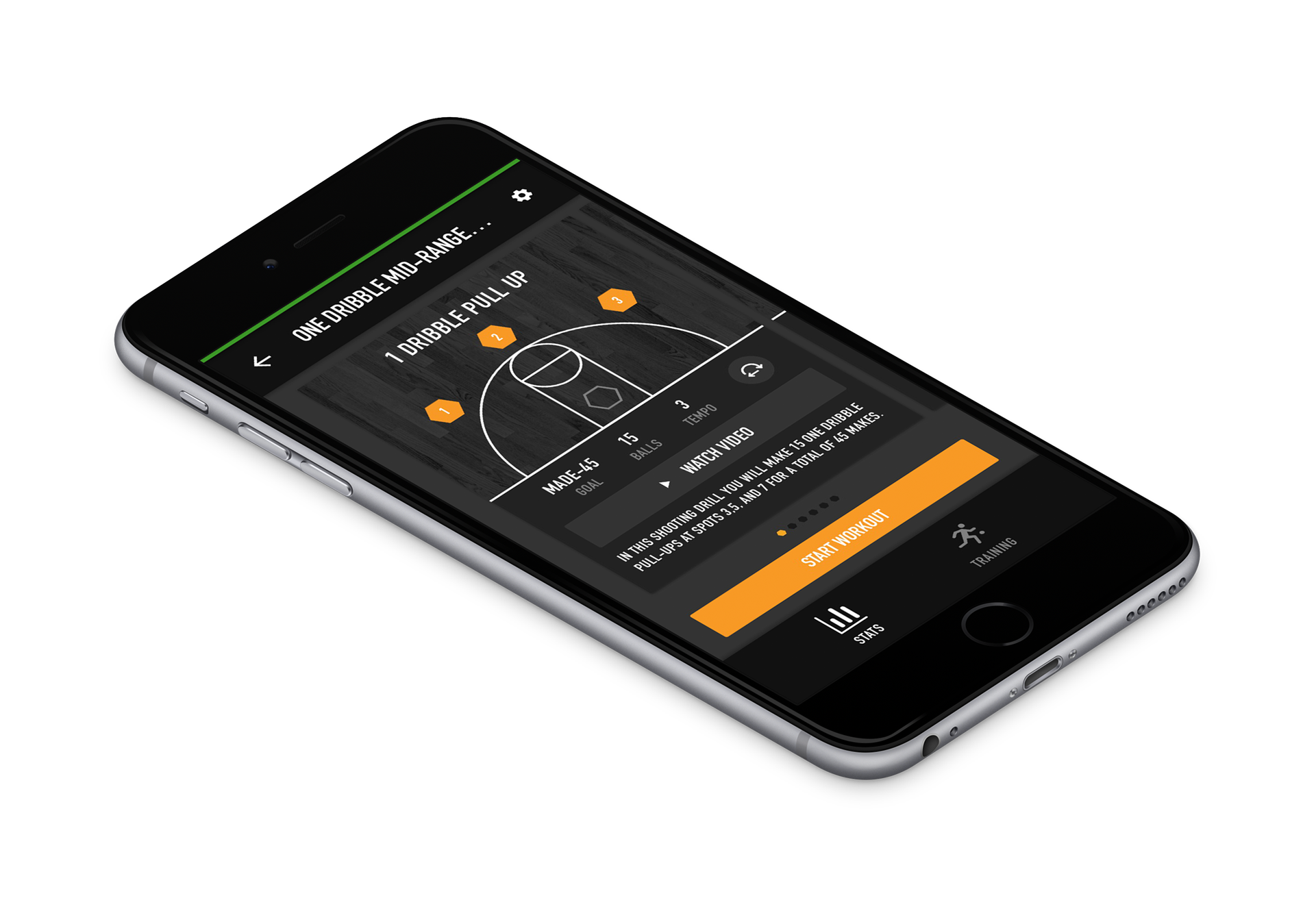 Dr. Dish setup and Take Down
We take a lot of pride in making our machines very user friendly and easy to setup, take down, and move around the gym or outdoor surface. Below is an demonstration of two 11 year old boys setting up and taking down their machine!
Dr. Dish Setup
Dr. Dish Take down
Dr. Dish Home Use Reviews
"The ease of use, slick set-up and feature rich nature of the Dish made it an easy decision when looking at my options on the market! The cutting edge design allows for my son to easily set up / take down the Dish on his own, which made it an easy choice when looking for a shooting machine for home use."
-Aaron C., Home User
"My son uses it at least 4 days out of the week and 2 hours per day. Since he started shooting on the Dr. Dish, his 3 point shooting percentage has gone over 55%, before that, he was shooting 37% behind the 3 point arc."
-Earnest J., Home User
"One big reason we purchased Dr. Dish was the weight. It needed to be easy enough for a 5'2" 120lb 13 year old girl to set up. Other differentiators were the Skill builder capabilities and great customer service."
-Chad L., Home User
---
For more information on Dr. Dish machines at home, click here and fill out the form to request pricing.