Top 13 Gifts for Basketball Players
by Emily Stiemsma, on Nov 13, 2019 8:13:09 AM
Do you know a basketball-lover who you need to buy a gift for? You've come to the right place. We've gathered a great list of the top gifts for basketball players for a holiday or birthday present. As much as we'd all love a basketball shooting machine we know that isn't in everyone's price point.

Sorted by price, let's check out everyone's suggestions from here at Dr. Dish Basketball for the basketball player in your life. Click on the image to shop our picks!
1. Cones & Agility Ladder Set
Use cones and an agility ladder to elevate your training in drills. These are especially nice for training in non-gym settings where you are not able to reference court lines.
2. Basketball Shorts

Can a player ever have too many pairs of basketball shorts? Most likely not. If they have a favorite team of that you know, opt for a pair that highlights that team or their colors. We think you can't go wrong with something basic.
3. Arm Sleeve / Knee Sleeves
Some players decide to wear a compression arm or leg sleeves for protection, feeling, or style while playing. There is great nefit to wearing knee sleeves if the player is scrappy and ends up on the floor alot!


4. Socks
The easiest gift of them all to give to a basketball player is basketball socks. They are a necessity, and universal in sizing!

5. Mini Basketball play hoop with ball

A player can always find a place for one of these in their bedroom - trust us. Remember, this is mini size! Don't worry about it taking up space in your house.

Our Pick: $24.99

6. Basketball
How about a new basketball? Or even better a customized basketball? Based on where the player practices, you could gift an indoor/outdoor composite ball, or opt for a real leather game-like ball!
Our Picks: Size 28.5 $18.47



Size 29.5 $31.06



7. Traveling Backpack
Most players these days opt for a backpack to carry gear for tournaments or games. These vary in price alot, but we've found a couple favorites.
8. Rebounding Net

Based on your court set up, it may be nice to have a net behind the hoop to catch stray balls. This is a rebounding system in it's most basic fashion, and may be more important for safety over functionality.
Our Pick: $49.99

9. SKLZ D-Man
A fake defender is a great way for a player to practice on elevating up on their shot and ignore distractions like a "hand in the face". These can also double as landmarks in a drill.

Our Pick: $54.99

10. Tickets to a WNBA/NBA Game

A great experience for a player is to attend a professional basketball game! Either WNBA or NBA games are an awesome place to learn more about the game and gain a greater love for it.
A few places were you could get tickets are StubHub, Ticketmaster, or direct from your closest team's site!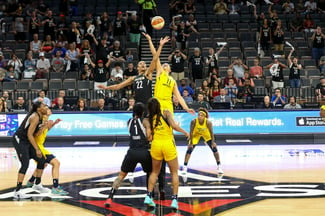 11. Dr. Dish iC3

Any player who consistently get's shots up at home, should have the iC3 shot trainer! Work on form and improve your shots without having to constantly chase after the balls. The built-in ramp adjusts 180-degrees to adjust where the ball will be returned.

Our pick: $349.99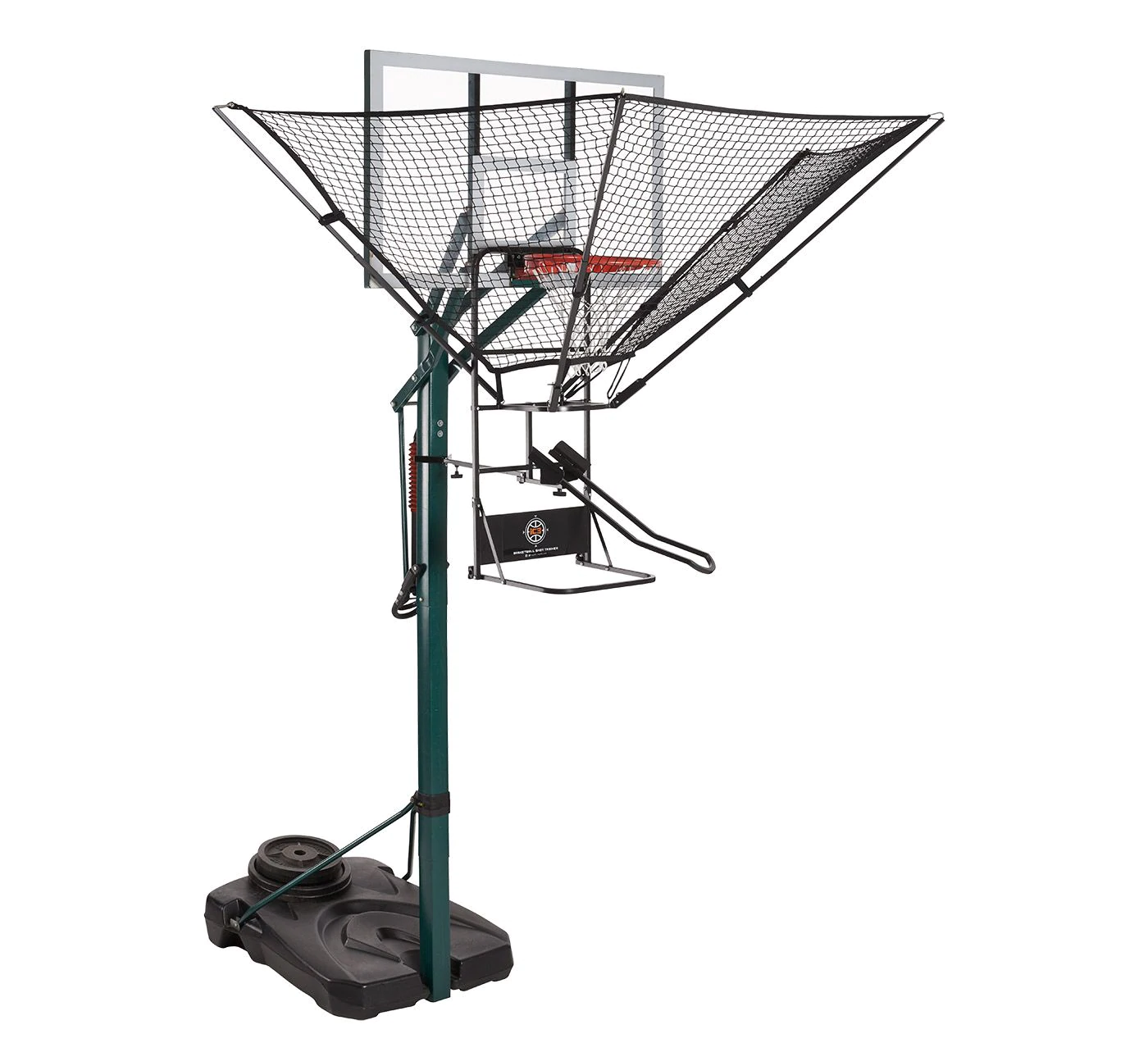 12. Basketball Hoop
Many of the gifts above assume that the person already has a basketball hoop! If they don't, and have a place to house one, what a great gift! If they do have a hoop maybe it is time for an upgrade? There are many different price ranges that will fit your budget, deciding if you want a portable or in ground one is the first step.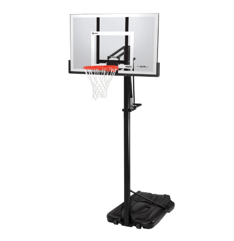 13. Dr. Dish Home Shooting Machine
The biggest and greatest gift of all, would be a Dr. Dish Shooting Machine. A player's dream would be to get the All-New Dr. Dish Home shooting machine as a gift, which retails at $2995 (membership separate). Think about the unlimited reps and on-demand training a player could ever want! Learn More about Dr. Dish Home.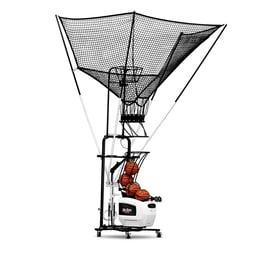 What did we miss on this list of the best gifts for basketball players? Drop us a comment below!