Top 10 Holiday Gifts For Basketball Players
by Kendra Franck, on Nov 3, 2021 10:14:59 AM
The holidays are quickly approaching and chances are if you're reading this you're looking to buy a gift for a basketball-lover. We've compiled a list of some of the top gifts for hoopers as you create your holiday shopping list. We know many of you would love a basketball shooting machine but we also understand that isn't always in everyone's budget, so check out our other ideas!
1. Basketball Socks
One of the easiest and most underrated gifts to give a basketball player or fan is basketball socks. They are a necessity and there are lots of ways to get creative with them!
Our pick: Lasso Gear, $30
Lasso Gear has compression socks and apparel that allow athletes to move confidently and recover safely. They've provided customers with the first daily use compression sock with added joint support. Can't forget to mention they have some pretty sweet designs, make sure to check 'em out!
2. Basketball Shoes
No Basketball player can ever have enough shoes. There are tons of great options from places like Nike, Adidas, Under Armour, Puma, New Balance, Reebok, Converse and more.
Prices on basketball shoes range from $60-130+.
Our pick: Nike PG 5, $110
3. Basketball
Basketballs are a another great gift option for a hooper. Based on where the player practices, there are tons options for indoor/outdoor composite balls or real leather game-like balls. Check out our favorite below!
Our pick: Starting at $39, Dr. Dish Basketball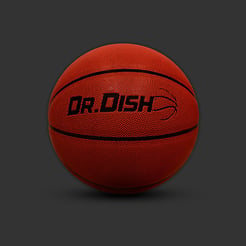 4. Basketball Shorts
Can't be a true hooper without basketball shorts! There are tons of options but an up and coming brand we suggest you check out is Deuce.
They created their apparel brand centered around the underdog mentality with striving to become #1 in everything you do, and they have some pretty sweet designs. Check out our favorite below!
Our pick: Deuce Peace All Over Basketball Shorts, $45.00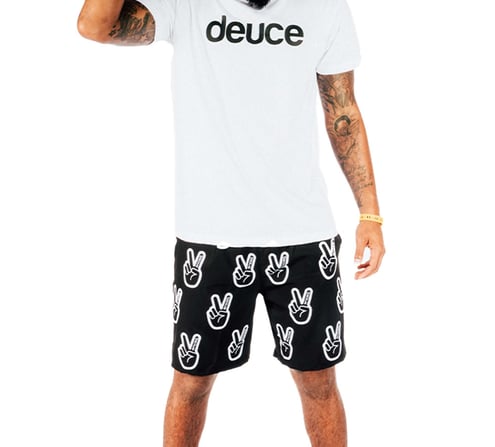 5. Dr. DISh SWAG
Can never have too much basketball apparel. We recently launched our own apparel store with a variety of different basketball gear. Check out some of our options below!

6. Hooper Games
There are lots of great games you can get for a hooper. Check out our picks below!
Our pick: NBA 2K22, $63.99
This edition of NBA 2k features competitive gameplay, online features, and a variety of game modes, including myCAREER, as you put together your basketball team. Be sure to buy the right edition based on the gaming system they have (PS5, Xbox, Nintendo Switch..)
Our pick: Mini Basketball Hoop, $29.99
There's room for one of these mini hoops in every hooper's bedroom. This mini hoop is a fun way to have basketball inside without taking up too much space. You can even do fun dunks and trick shots, check it out below!
7. BAsketball Gear
Every hooper needs something to carry their gear during tournaments, games, and practices. These bags can be personalized with embroidered names, team logos, pins, and more!
Our pick: $39.99
8. Professional Team Gear
Every hooper has a favorite player and/or team. Whether they play college, NBA, WNBA, or Pro there are tons of gear options for basketball fans to show their support. Check out the store links below and find the perfect hat, hoodie, and/or tee that you know a hooper would love.
9. iC3 Shot Trainer
Any player who is consistently getting reps up at home, should have the iC3 shot trainer! Our rebounder helps players improve their arc and form without constantly chasing after balls. The built-in ramp adjusts 180-degrees to your desired passing location.
Our Pick: iC3 Shot Trainer, $499.99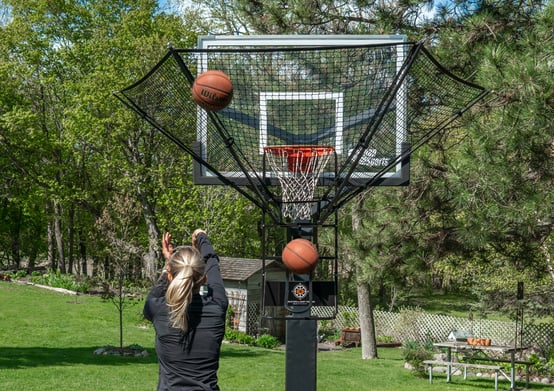 See the ic3 Shot trainer in action below!
10. Dr. Dish Home Shooting machine
The biggest and greatest gift of all (in our opinion), would be a Dr. Dish shooting machine. A player's dream would be to get the Dr. Dish Home shooting machine as a gift. It retails for $2,995 (membership separate). Players will get unlimited reps and on-demand training. What more could a player need?!
Our pick: Dr. Dish Home, $2,995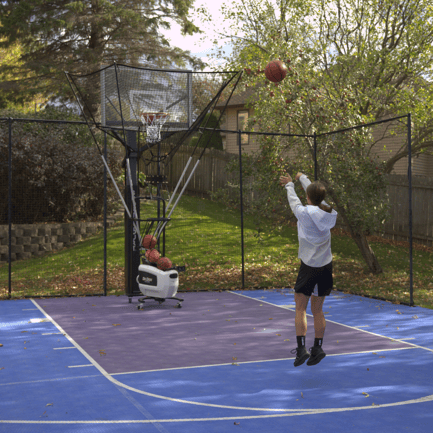 See the Dr. Dish Home in action below!
---
Did we miss anything on our list of best gifts for basketball players? Drop us a comment below!