TyTy Washington Breaks John Wall's School Record
by Kendra Franck, on Jan 13, 2022 4:30:00 PM
Freshman TyTy Washington is now the new record holder at the University of Kentucky after breaking John Wall's decade old record for single-game assists.
Previously, NBA All-Star John Wall's record (2009-10) was 16 single-game assists and TyTy toped it by one with a 17-assist performance against Georgia.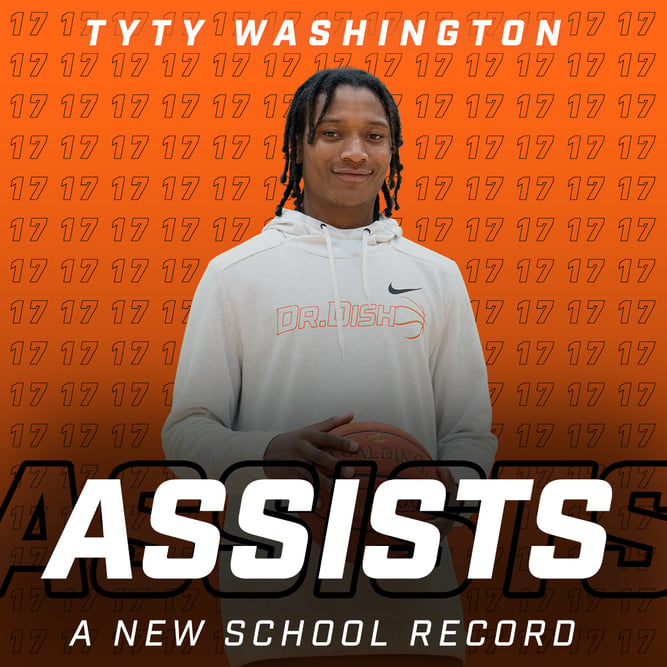 In a post game interview TyTy said,
It excites me. It's John Wall. I watched a bunch of his highlights at Kentucky. I watched him in the NBA a lot. For me to go out there and break the record, it's just exciting. A lot of other great point guards came here as well, so I can be the one who can say I went to Kentucky, I set the record."
TyTy's teammates all supported him throughout the game to help him break the record. He said they were encouraging him to find them and knock shots down throughout the game. They had a sizable lead on Georgia allowing them to focus in on the record.
TyTy has helped lead the team to their 12-3 record and they remain undefeated at home. We recently got the opportunity to learn all about his basketball experience, how he has evolved as a player as well as his hopes and dreams for the future. Be sure to check out the full interview below!
---
We've got tons of great content with TyTy that we're excited to share with you so make sure you're following us on Instagram, Twitter, Facebook, TikTok and subscribing to our blog and YouTube Channel.