The Ultimate Offseason Checklist Guide for Parents, Players, and Coaches
by Kendra Franck, on Apr 22, 2022 2:00:00 PM
At Dr. Dish Basketball, we're passionate about growing the game and helping players level up their training. Maximizing your offseason training is crucial to developing your game. To help, we've developed the ultimate offseason training checklist to help parents, coaches, and players establish routines, develop and enhance skills, bond with teammates, and so much more!
Whenever the basketball season comes to a close, it begs the question of what's next? Before looking ahead to the offseason, we encourage all players, parents, and coaches to take a break to recover mentally and physically from the challenges and success of the season. Reference the persona sections below and download our free checklist to help get started.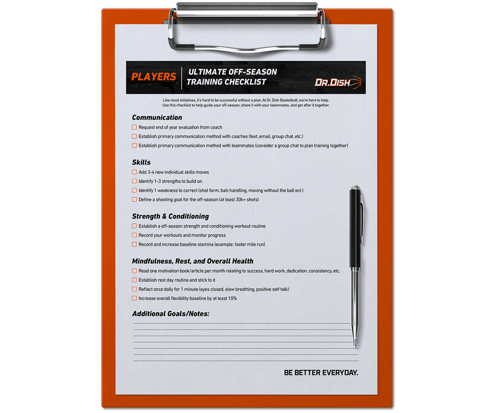 Parents
Helping your athlete(s) reach their goals requires a lot of planning and support. We've identified key areas to focus on this offseason with our offseason training checklist to set your players up for success.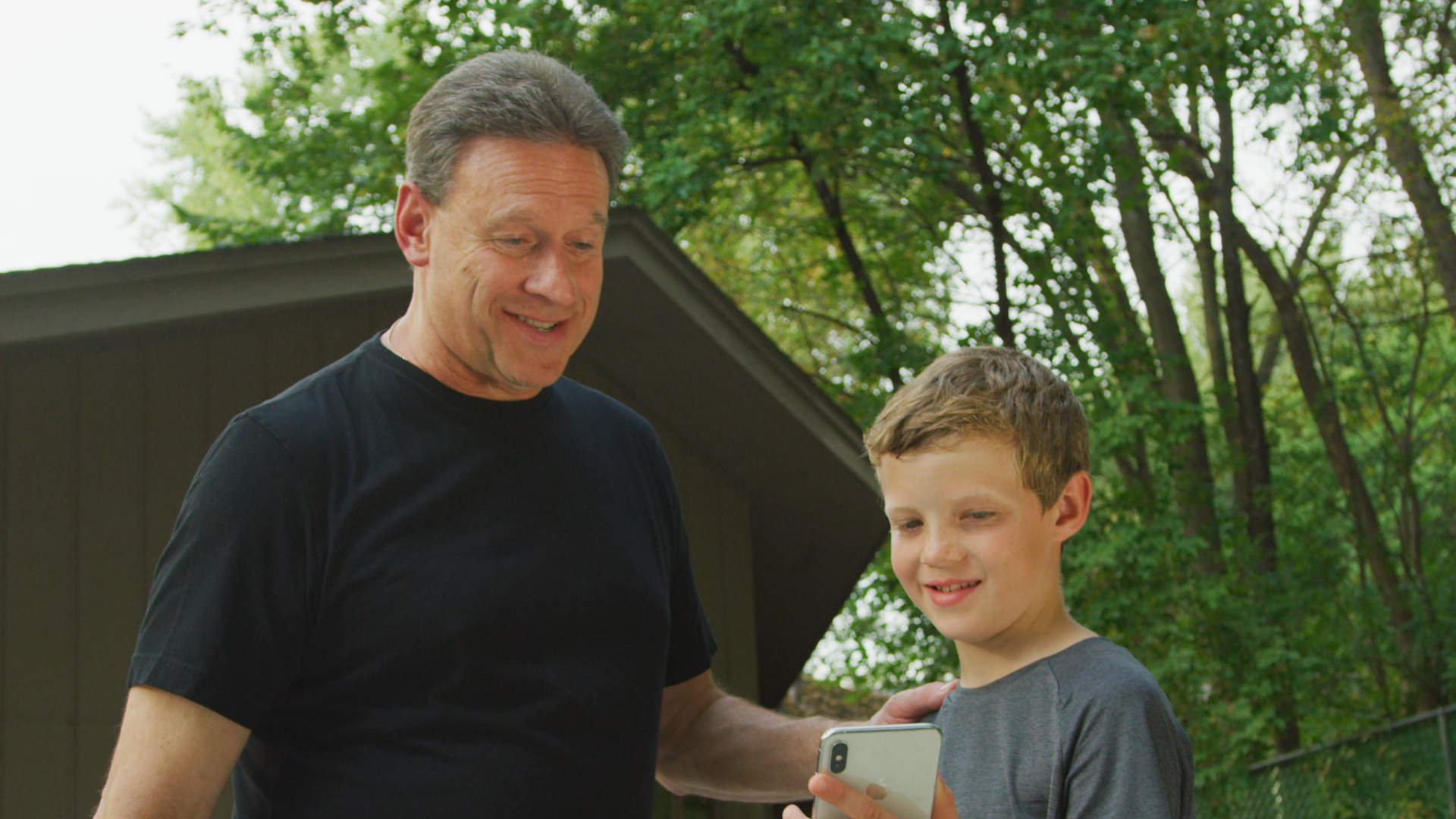 1. Growth Opportunities:
From camps to equipment to looking at colleges, AAU games, and other sports there are endless opportunities for athletes to improve their skills. As a player's calendar quickly fills up with activities, parents can provide support is through managing the various obligations and identifying the highest priority items while empowering players to maintain their own schedule/routine.
2. Positive Reinforcement:
One of the best ways parents can provide support to their players is by attending their games and activities when allowed. Players are constantly hearing feedback from coaches, teammates, and even trainers about their game, but it's not always positive. Being that consistent and encouraging voice is so important for a developing athlete.
3. Coach Communication:
Establishing good communication with coaches is important to ensure they are notified if a player will miss an obligation. Consider assisting in team-building activities outside of practice, and learn about additional offseason opportunities.
There are lots of ways parents can support players and coaches this offseason within these 3 categories. Be sure to download our checklist for a complete, more detailed list.
Players
For players, the offseason brings tons of opportunities to help them Be Better Every Day. But with so many opportunities, it can be overwhelming to choose and solidify what aspects of training are the most important. We created a training checklist specifically with players in mind to help them maximize their offseason in 4 key areas.
1. Communication:
Communication is key, especially in the offseason when you don't meet with coaches and teammates every day. Establishing communication methods with your coach(es) and teammates will help you stay connected and motivated throughout the offseason.
2. Skill Development:
Training in the offseason can be overwhelming especially when you're in AAU, 3v3, 5v5, or other sports that take away time for skill development. Establishing goals for your offseason training is a great way to narrow your focus.

You'll also want to keep track of your workout stats using your Dr. Dish shooting machine or a notebook/spreadsheet to see your progress over time!
Lastly, get into the habit of maximizing any extra time you have. For example, if you're waiting 15-20 minutes for someone to pick you up get in a ball-handling workout or shoot extra free throws.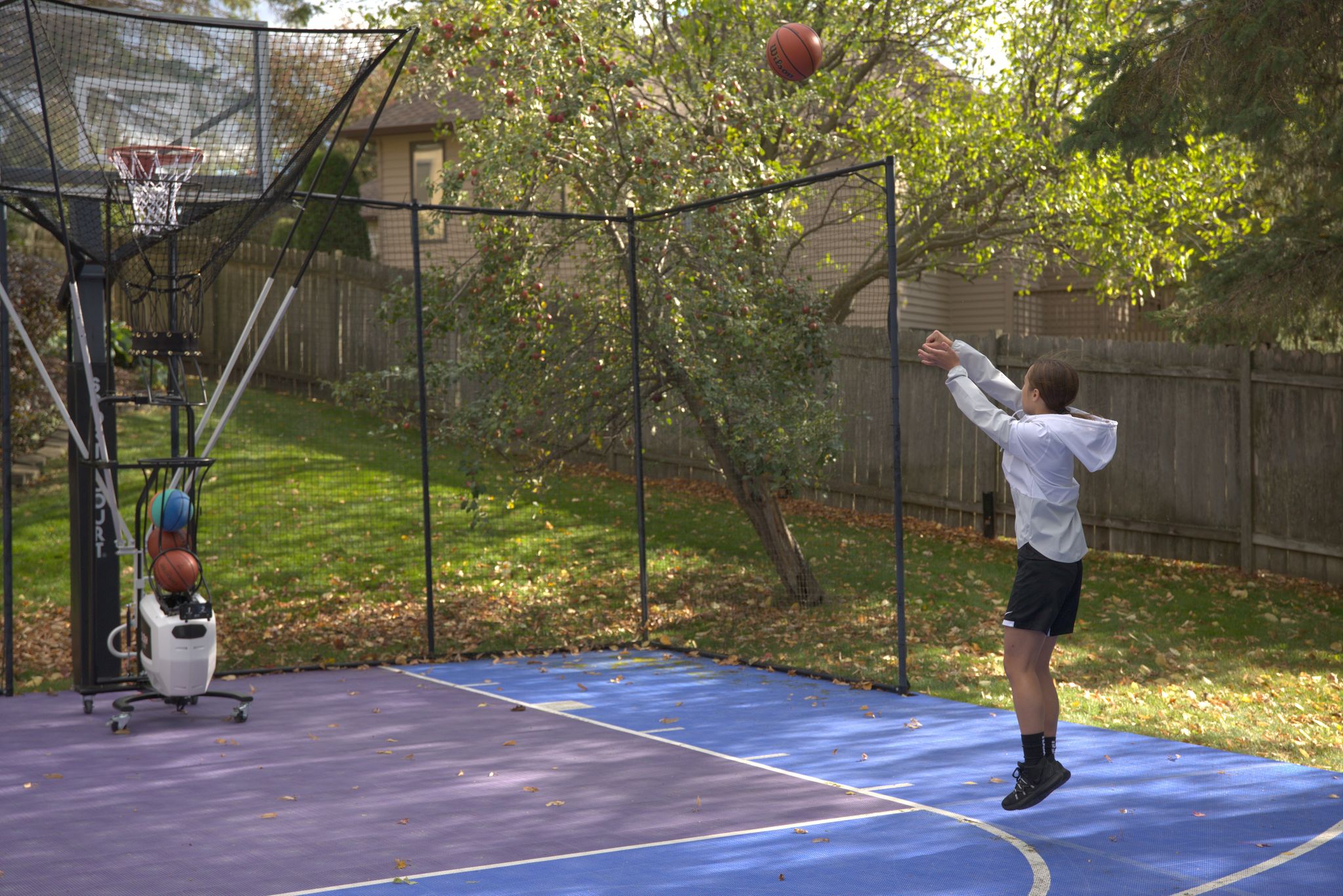 3. Strength & Conditioning:
The offseason is a great time to improve your strength and increase your endurance. Work with coach(es), trainer(s) and/or teammates to establish and stick to a workout routine. Record your workouts and monitor your progress!
4. Mindfulness, Rest, and Overall Health:
Basketball in the offseason is important but it's also important to focus on your overall physical and mental health so you're able to perform at your best when the season starts. This means taking injury preventative measures like stretching, foam rolling, icing and rest days.
Players have a lot of areas to focus on during the offseason. Although the offseason might seem long, it's important to maximize every opportunity you get to improve your game because the season will be here before you know it! Using our checklist guide will help you keep track of the most important details and allow you to write-in your own.
Coaches
The offseason for Coaches looks a lot different than players and parents. With limited on-court time they must come up with unique ways to communicate and offer opportunities to players. Our offseason training checklist covers all the essentials for coaches to focus on this offseason.
1. Establish Communication Methods:
Communicate with your players where they prefer to be - probably on their phone! A few ways to engage parents or players are through a Facebook group, group text, WhatsApp group, mass email and/or optional regular get-togethers. It's essential to establish consistent communication with your team to build a cohesive environment.
2. Skill Development:
Before players begin their offseason training be sure to communicate areas of growth as they set their goals. Did you know you can assign workouts to players who have access to a Dr. Dish machine? The Dr. Dish Training Management System makes this especially easy and customizable. You can assign complete, personalized workouts to each player and they can easily check on their progress by using the Dr. Dish Player App.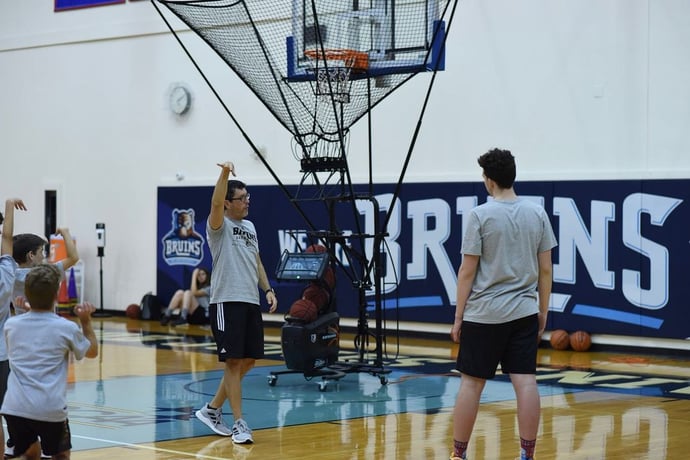 2. Strength & Conditioning:
Players will be working on their strength and endurance throughout the offseason. Help them establish a method to track progress. Whether it's through a spreadsheet, notebook, or some other tracking method, it holds players accountable. If there can be transparency amongst players with this resource that it's even better as seeing their teammates' progress may be motivating.
3. Team Building:
Teams with great chemistry leave it all out there on the court when it matters the most. The offseason provides a chance to build strong bonds between teammates in a more casual setting. Offering open gyms, sending camp info out, and league play opportunities will allow teammates to connect outside of practice.
4. Academics:
There's no better time to get ahead or caught up on academics than the offseason. Players can study/prep for ACT/SAT, work with tutors in struggle areas, and attend summer courses to stay on track. Emphasize the importance of academics with your team and share resources to tutoring, counselors and more.
5. Staff Development:
A coaching staff that is aligned in goals and philosophy helps build a successful program. Work with your staff this offseason to define areas of growth, attend coach development clinics, and establish goals for the upcoming season.
Whether you're new to coaching or have been doing it for a lifetime there is always room for improvement. In order to set expectations for player development it's important to have those standards for yourself and program staff as well. Let our checklist help guide your offseason plans for players, and staff this year!
---
Whether you're a player, parent, and/or coach we're here to help you reach your training goals. Be sure to download our offseason training checklist to get started and if you're looking for more ways to level-up your training check out our basketball shooting machine models and see which is the right fit for you!