Welcoming Jamison Battle to the Dr. Dish Fam
by Adam Kaul, on Jun 21, 2023 8:55:31 AM
We're thrilled to announce that Ohio State Forward Jamison Battle officially joined the Dr. Dish Family. A native of Minnesota, Jamison is no stranger to hard work and dedication. We're looking forward to following along his season and seeing what's next!
---
---
Battle has been catching eyes since high school, leading his team DeLaSalle in Minnesota to a state championship. He started his college career at George Washing University starting 30 games his freshman year. Averaging 11.8 points on 36% 3pt shooting and 5.2 rebounds. After a strong sophomore season where his ppg jumped up to 17.3, he transferred to the University of Minnesota. Battle has spent the last two seasons being the go-to guy at Minnesota and has consistent shot the ball from deep, with a career average of 35%. This upcoming season he will be playing for the Ohio State Buckeyes.
---
---
During his time in high school and college, Jamison relied on Dr. Dish as his go-to training tool. Jamison had this to say about Dr. Dish machines, "You can get thousands of shots up, in a short amount of time and that is something I really like, especially as a shooter, you need constant repetition, you need reps, I think Dr. Dish has really helped me out with my game. Not only by shooting but doing other things as well."
---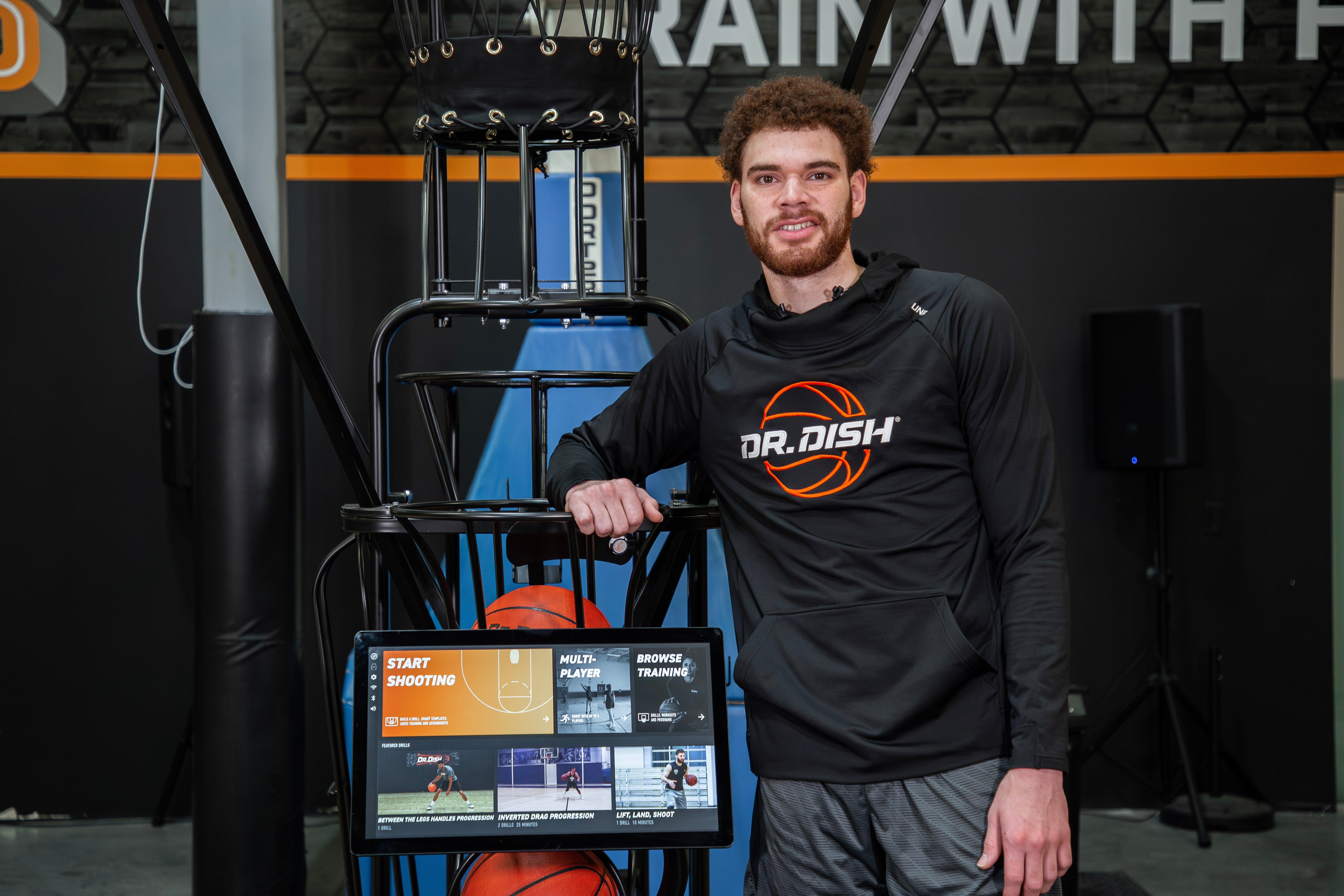 We here at Dr. Dish are very excited for Jamison Battle! Wishing the best for his upcoming season at Ohio State and the rest of his future. To checkout more with Jamison Battle click here!