What Should Your Eyes Follow When You Shoot?
by Nick Bartlett, on Jul 22, 2019 11:20:52 AM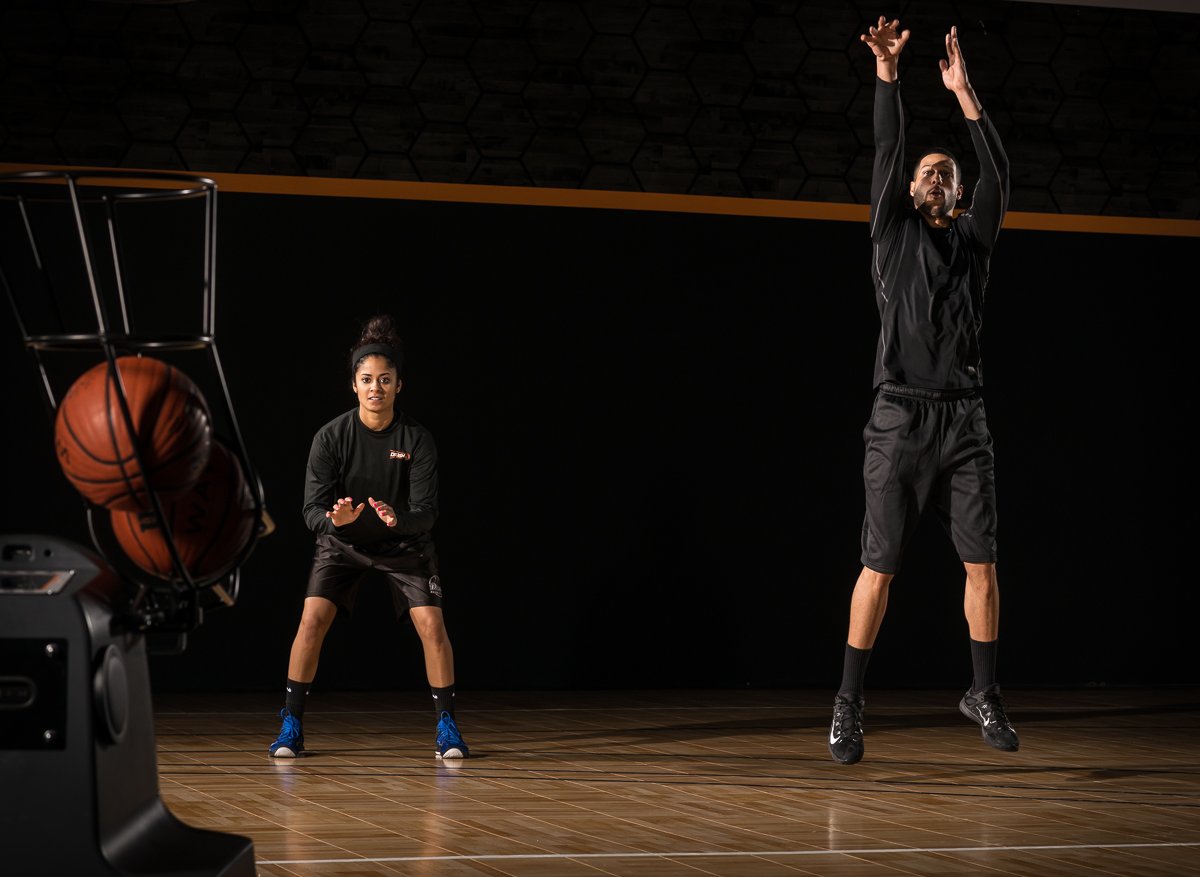 At Dr. Dish Basketball we're fully committed to helping build better shooters and more complete players. And while we want to provide the best resources and knowledge to players, we also know we don't know EVERYTHING about the game.
One of the most interesting questions/debates we've seen is the basic fundamental of where your eyes should be focused after releasing the ball.
So we decided to take the question to our loyal and knowledgeable Twitter audience to get their thoughts:
We've heard this question many times and want to know YOUR thoughts...

𝗪𝗵𝗮𝘁 𝗦𝗛𝗢𝗨𝗟𝗗 𝘆𝗼𝘂𝗿 𝗲𝘆𝗲𝘀 𝗳𝗼𝗹𝗹𝗼𝘄 𝗮𝗳𝘁𝗲𝗿 𝘆𝗼𝘂 𝘀𝗵𝗼𝗼𝘁?

Comment your thoughts and you could be featured in our upcoming blog post!

— Dr. Dish Basketball (@drdishbball) June 7, 2019
As you can see, we provided 3 answers of:
The Ball
The Rim
Doesn't Matter
We included the 3rd option of "Doesn't Matter" more to give the option that "everyone is different" and there are both great shooters that watch the ball and great shooters that watch the rim.
The Responses
We were able to gather over 1,100 votes and while "The Rim" was the winner at 51%, it was far from a runaway.
Check out a few of the responses below:
My sons eyes fell on the girls in the stands. However I taught him to have eyes land on the rim then find the ball. NEVER watch flight of ball

— Principled Basketball (@JohnRaff1) June 7, 2019
After a player releases the ball the eyes should follow the flight of the ball and check the follow through. It's all about FEEDBACK. Without feedback a player can not make adjustments in their shot. Staying on the target is for sports with moving targets, not basketball...

— Pro Shot System (@ProShotSystem) June 7, 2019
Keep your eyes on where you want the ball to go.

— Don (@dj00033) June 7, 2019
Before I shoot I look at the rim, after I shoot I look at the ball. I look at the ball after to see if I need to follow my shot to get an offensive rebound.

— Coach Barnes (@coach_dust) June 8, 2019
I was a pretty good shooter growing up. I never watched the ball, only the rim.

— Mark McDaniel (@inspiringyou58) June 7, 2019
Our Take
After seeing the results and reading the comments, we get confirm that the correct answer is...
That everyone has their own way that works best for them (I know, it's a cop out answer).
But I genuinely struggle with the fundamental itself. Conventional wisdom (to me at least) would say to keep your eye on the target and limit another factor of moving your head/eyes.
However, it does appear that many great shooters follow the ball after they release.
What do you think? Is there a right or wrong answer? Let us know your thoughts in the comments!
---
The one thing we feel strongly about with shooting the basketball is that you can't become great without putting up countless, purposeful reps!
Click here for more info on Dr. Dish basketball shooting machines.
For more drills and workouts using Dr. Dish, click here: https://www.drdishbasketball.com/resources
Follow us on social media for daily basketball drills, tips, and inspiration!
https://www.facebook.com/drdishbball
https://www.twitter.com/drdishbball
https://www.instagram.com/drdishbball/