How I Fell in Love with the Game- Zia Cooke
by Zia Cooke, on Oct 4, 2022 3:15:00 PM
Growing up I used to always watch my brother, Stratman, play sports. I wasn't playing at the time but I knew I wanted to.
My mom always had us at Church every Sunday. I would wear dresses and after Church go out and play with my brother in my dress. It got to the point where I was like, hold on I think I actually like this sport.
I played almost every sport you could think of, but my heart was literally with basketball.
Basketball has always been fun for me. I never thought about the stress it comes with or the awards. I just worked hard and I liked working hard. My Dad taught me how to work hard and what he instilled in me carried over into my basketball game.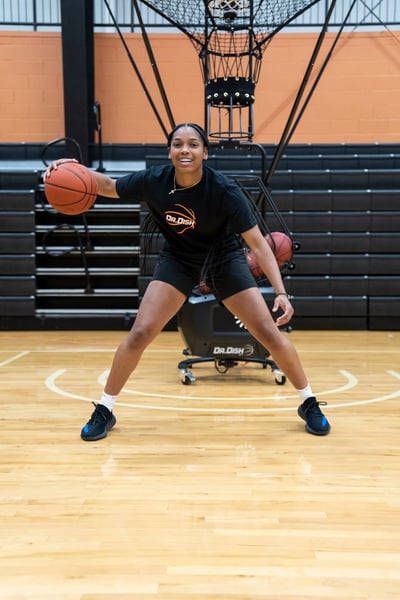 When I was younger I used to love going to camps. Reflecting back on this time in my life inspired me to host my own camp. The camp allowed me to come back to my hometown of Toledo Ohio and give back to my community. I have been able to show them the training that's helped me and the love and family I've always felt with basketball.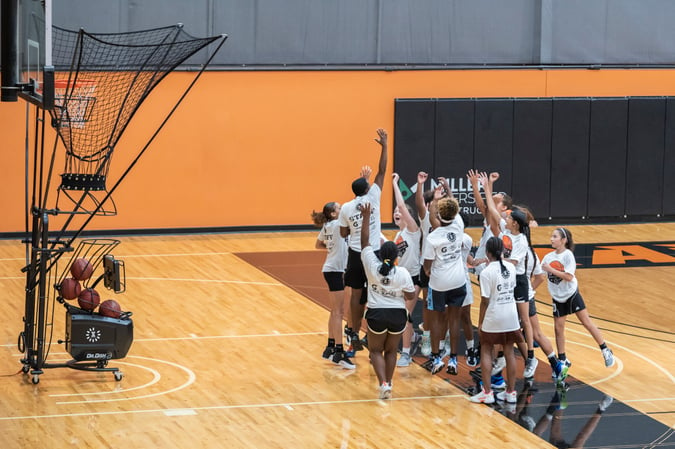 This year we had kids go through agility, 1-on-1 game action, ball-handling drills, shooting drills and more! We had a DJ to get everyone hype and a brand new shooting machine that had my Z Loading logo.
Seeing all these kids work hard and get excited is what it's all about. If I could give my younger self some advice I'd say, relax. When I was younger I wanted it all at once. As I got older I realized that it's a process, you have to enjoy it and go through everything it takes to get there. Fall in love with your journey. Fall in love with your process.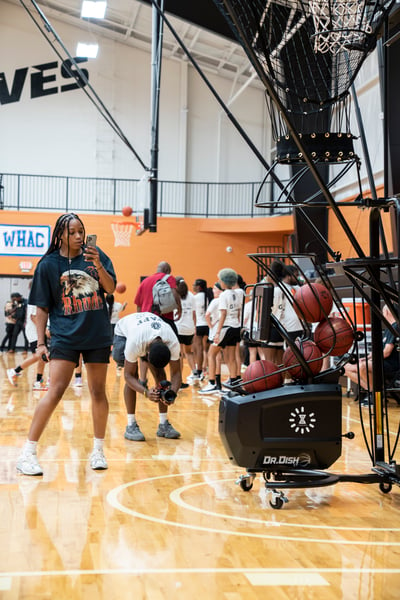 Dr. Dish is now going to be a part of my process and it going to help me a lot. Mainly on my Dad because he won't have to rebound for me. The technology part of it is super dope, I can definitely do a lot of drills with it. I've always used shooting machines but Dr. Dish is more elite than I've ever had. I can't wait to further develop my guard skills and shooting as our team chases after another National Championship title. ---
Train with Zia Cooke! Check out some of her favorite drills and workouts to do on the Dr. Dish.
Read more Dr. Dish success stories.