WNBA Regular Season is here, Good Luck to Our Dr. Dish Fam!
by Adam Kaul, on May 18, 2023 5:00:00 PM
The WNBA regular season starts on the 19th, an exciting time in the basketball world. We here at Dr. Dish have had the honor and pleasure to work with some WNBA stars. With one of the most anticipated WNBA seasons' right around the corner, we're wishing our Dr. Dish Fam good luck with WNBA regular season. Checkout the Dr. Dish Fam below!
---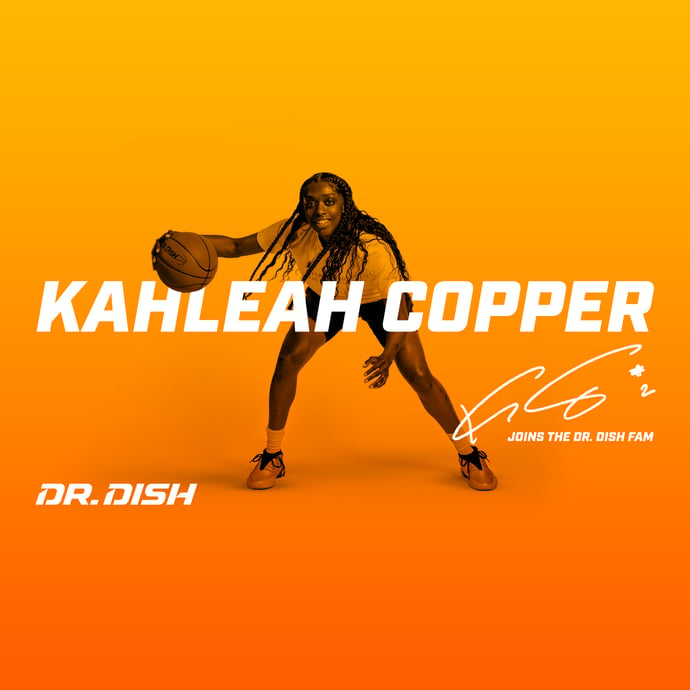 Kahleah Copper, the newest member of the Dr. Dish Fam. Kahleah has already built a great WNBA career. Drafted No. 7 overall by the Washington Mystics in the 2016 WNBA Draft, she finished the season first overall in three-point field goal percentage (.467) and sixth overall in field goal percentage (.471). Being traded to the Chicago Sky and making an immediate impact on the court. In the 2021 WNBA finals, Kahleah won the Finals MVP award posting a 17 PPG, 5.5 RPG and 1.3 SPG statline during the four-game series. She has been named to the WNBA all-star game twice in her career and looks to continue her success this coming year! See why Kahleah trains with Dr. Dish in the video below.

---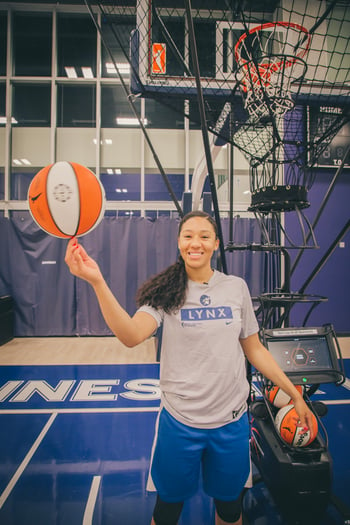 The former 5th overall pick in 2016 is in her 8th WNBA season. Currently playing for the Minnesota Lynx, in the home state of the Dr. Dish HQ. Starting of her career with an All-Rookie team selection. Aerial has been consistently getting buckets since the start of her career. Aerial also won a WNBA championship in 2019 as a solid piece on the Washington Mystics. Coming off a 14.4 ppg season in 2022, she looks to continue building on her success. Aerial puts in work off the court as well, pushing for gender equality and being the Chair of Diversity & Inclusion Task Force/ Streamer at a professional gaming company, Team Liquid.
---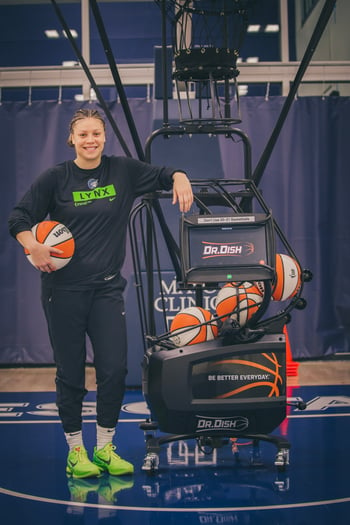 Rachel is a Minnesota basketball legend, starting on her high school team as an 8th grader. She was selected 4th overall by the Connecticut Sun in 2016. In 2020 she was trade to Minnesota, now playing for the Minnesota Lynx in her 8th season in the WNBA. Rachel is a sniper from behind the arc, shooting above 37% the last three seasons. She looks to expand her role on the Lynx this season and to continue being a reliable shooter for her team.
---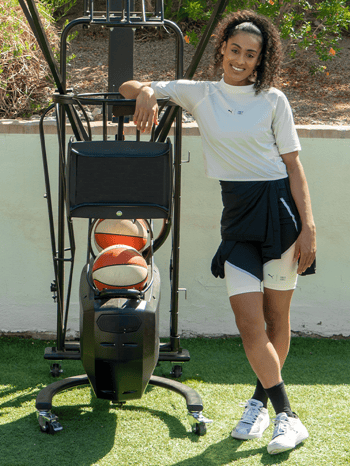 Skylar has been a WNBA star for the last decade, her accolades speak for themself. Skylar won a Olympic Gold Medal in 2020, 6x WNBA All-Star, 4x All-WNBA First Team, 2x All-WNBA Second Team, WNBA Most Improved Player (2014), WNBA All-Rookie Team (2013). She jumper from 8.5 ppg to 20.1 ppg in her second year in the WNBA. She has consistently been a go to scorer and playmaker for her teams. The third overall pick in 2013, now in her 9th year in the WNBA looks to bring home a championship this year for the Phoenix Mercury. We here at Dr. Dish have had the pleasure working with Skylar and her encourage you to checkout some great drills she has made with Dr. Dish by clicking here.
---
Wishing luck for all of the Dr. Dish Fam this upcoming WNBA season!
We are excited for the season to start and for these players to show off their elite skills!
---