We had an absolute blast in 2015 with our Basketball Shooting Machine Giveaways!
After giving away three machines at various Clinics we were at - Texas, Iowa, and Minnesota - we decided to open up our 4th giveaway to the entire nation.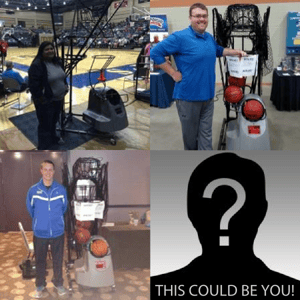 The response was overwhelming! We included entries from other clinics we were at and accepted entries online as well.
Watch who ended up winning below!
In case you didn't win, you'll want to read this before you purchase a basketball shooting machine: