4 Things Players Should Focus More on During their Off-Season Training
by Jefferson Mason, on Aug 4, 2021 10:00:00 AM
Every off-season players have the goal to get better at their craft. Players struggle at times trying to figure out what skills they should focus on. While it's very important to work on your overall game, players should make sure to focus on the following four areas during the off- season: shooting, off ball spacing and action, mindset, and recovery. Let's take a closer look into each area.
---
#1 Shooting
Getting reps up each and every day is important for players. The more the merrier and with Dr. Dish shooting machines, getting up reps is easier than ever before. The only way to be a consistent and confident shooter is to practice as much as possible. Each summer it's important to diagnose strengths and weaknesses within your shot. Some players struggle with their mid-range or pull-up jumpers. Some players' percentages dip when they step out to the three point line. Others struggle with on the move or coming off screens and shooting.
Understanding and addressing these issues will help you train more efficiently and help you become the best version of yourself. Each off-season players should continue to build on their strengths and also take time to work on their weaknesses. This way you'll continue to work towards becoming a complete player. Lastly, be sure to understand each part of shooting and how it affects makes and misses. Foot work, shot prep and body motion all play an integral part in becoming a consistent knock down shooter.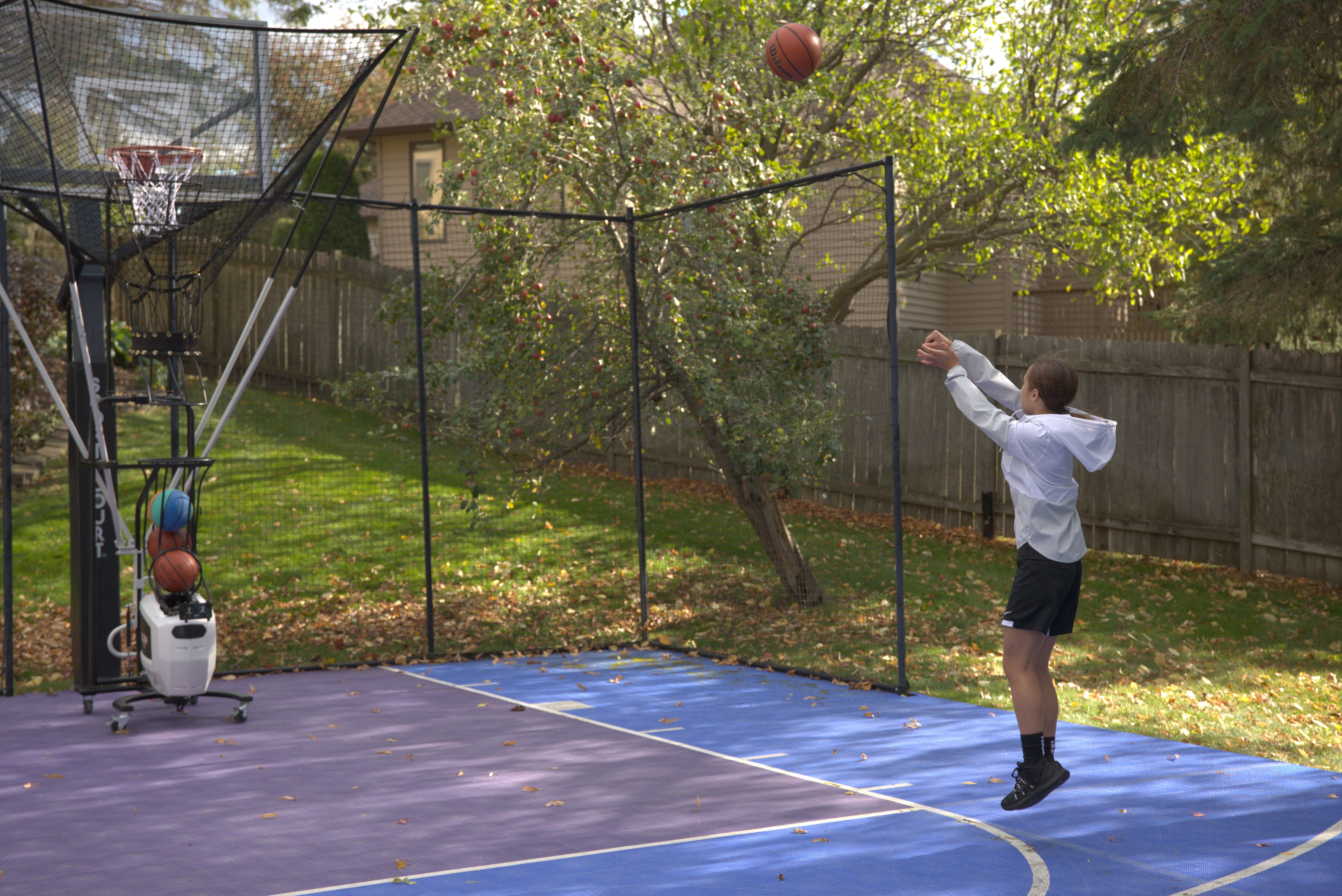 #2 Off-Ball Spacing and Action
Basketball is a team sport but over the years has become more focused on individual playmaking rather then ball movement and action. That said, it's still very important to understand how and why off ball spacing and movement is important. Let's take Steph Curry and Klay Thompson for example. Both these guys have the ability to create their own shots and do so when necessary. But most times they rely on ball movement and action for open shots.
Both of these players understand that screening and cutting makes it more difficult for defensive players to guard them. It also makes everyone else around them a threat on the court. Think about your own offense and how you can implement movement and spacing to help yourself get more scoring opportunities. Also, with motion and movement players are also able to put themselves in positions to score without the basketball in their hands the entire possession. This includes offensive rebounds, back door cuts and fast break opportunities.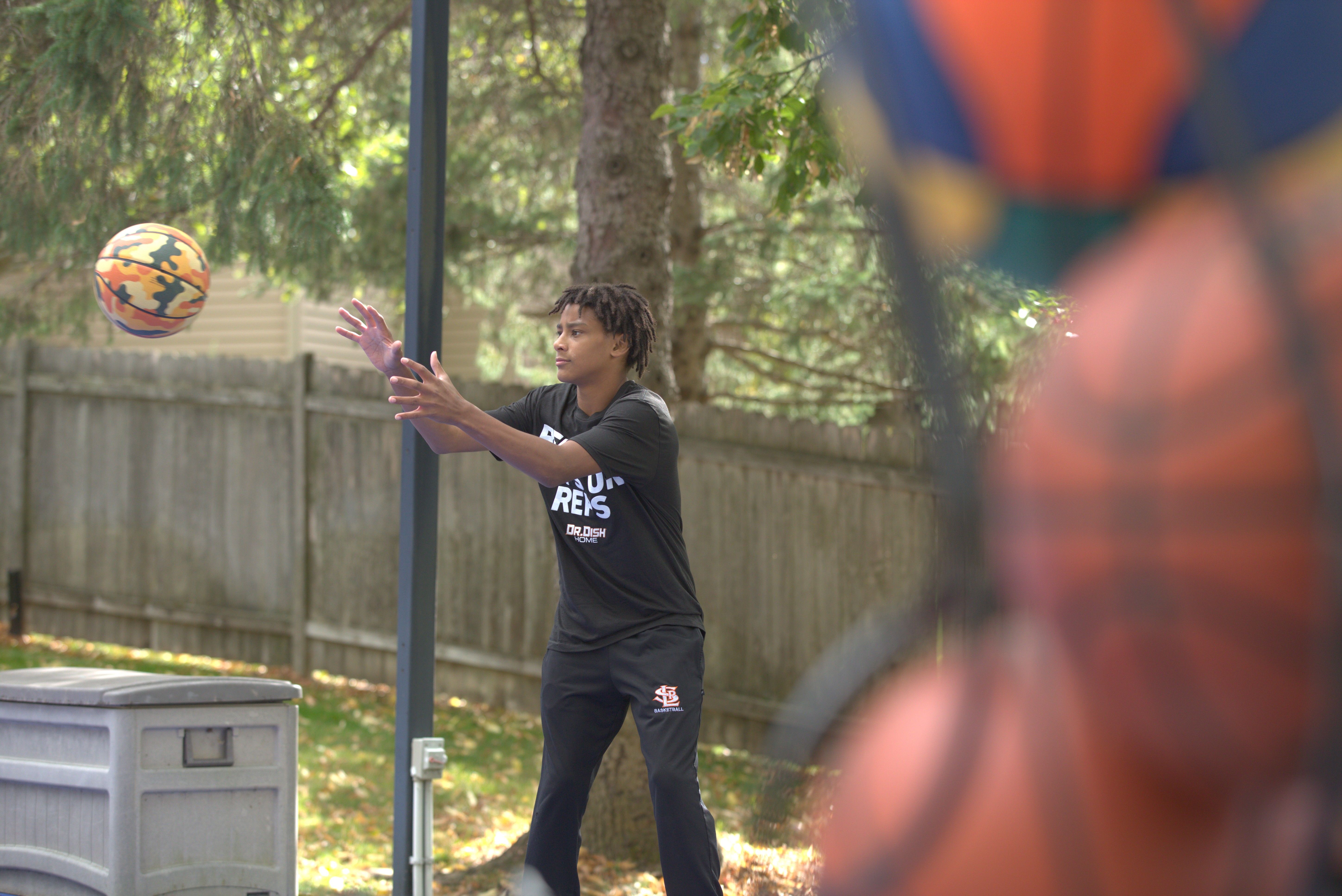 #3 Mindset
More and more I'm beginning to personally value the importance of a positive mindset with athletes. With technology, players now have millions of eyeballs on them at all times. This pressure leads to a lot of mental health issues that can halt a player's progress. Learning how to remain positive in stressful or difficult situations will help with long term growth and also the ups and down of a regular basketball season. Learning to remain positive will also help with mastering your role on your team. Oftentimes we find ourselves in roles that are unexpected and that can bring a host of emotions forward. Understanding what's best for the team will help you and your overall success each year.
Lastly, be sure to simply enjoy the game of basketball. For so many young players, basketball has become a job or chore to them. Too much pressure to succeed and be the best can lead players to give up when times get tough. Have fun with your teammates and have fun learning and getting better each and every day.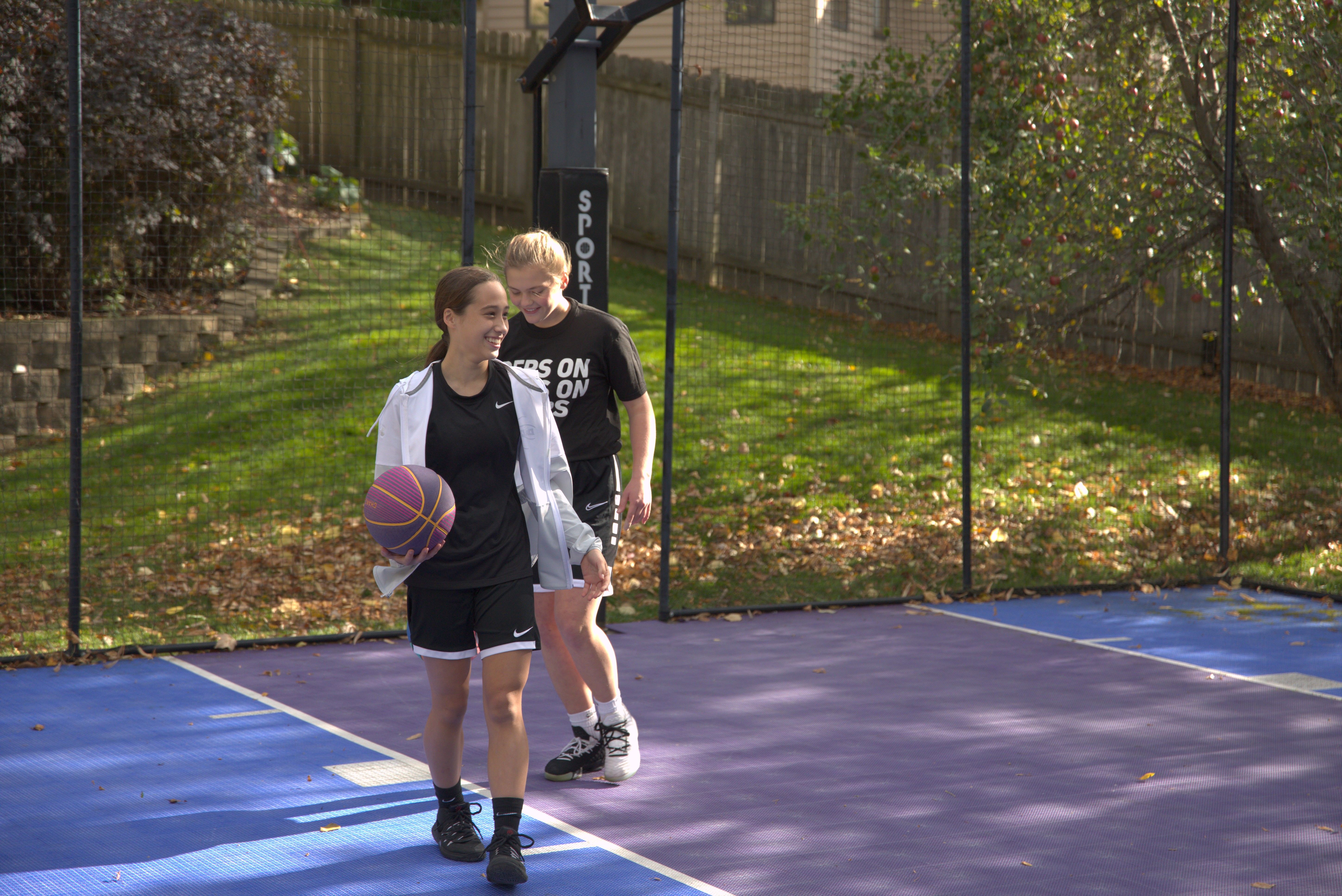 #4 Recovery
The fourth thing I recommend players do each off-season is focus on their recovery plan. Sometimes this includes taking a little time off from your sport to reboot or heal an injury. Recovery also includes strengthening muscles that may be problematic for players. Becoming stronger and healthier will lead to less injuries and also missed time on the court.
Talk with your strength and conditioning coach to figure out a path and plan that benefits your health. Also, take time to speak with your counselors and parents to make sure mental health and recovery are highlighted as well. All of these tools will help with recovery and keep you playing at a high level throughout the year. Training hard, smart and with a purpose means utilizing all the available tools to help you succeed the right way.
What our #DrDishFam thinks
We asked our #DrDishFam what players should focus more on during the off-season and they had a lot of great advice and tips check it out on Instagram!
---
Make sure to check out our lineup of shooting machines that will give you the reps, accountability, and knowledge to take your game to the next level. And always remember to Be Better Everyday