5 Out Offense: Dr. Dish Skill Builder Workout Part 2
by Emily Stiemsma, on Oct 1, 2018 12:04:03 PM
At Dr. Dish Basketball we're always in the Dish Lab thinking of the best ways to utilize our machines for game-like training!
Recently, our very own former college basketball players Brittnye & DJ (Business Development Executives) showcased a great Skill Builder workout!
Together they went through drills that mimic 2 actions seen within a 5 out read and react motion offense, combined with ball handling and free throws to create a complete workout.
To program these drills on your Dr. Dish use the perimeters below & build them into a complete workout using Skill Builder.
Drill #1 - Dribble Drive, Shot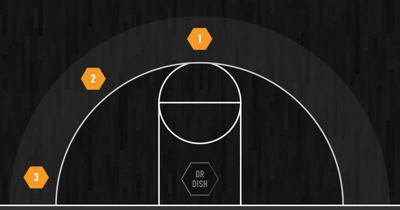 Locations: 2, 6, 10
Balls Per Location: 1
Tempo: 5
*Must be built in skill builder and turn pass looping toggle ON
Drill #2 - Power Dribble, Hand Off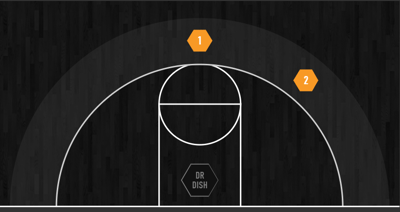 Locations: 10, 14
Balls Per Location: 1
Tempo: 6
(will vary based on player level, and which side of the floor you are on)
In this workout, players must focus on many other things other than just making shots. Such as driving hard into the paint and protecting the ball on the hand off. Another great part about this drill is it can easily be expanded to incorporate more players!
What customers love about the Dr. Dish Skill Builder is that you can build all of these drills into a single workout and push the entire workout to the machine. With just one push of a button on the Dr. Dish app, the Dr. Dish machine will transition seamlessly from drill to drill and provide detailed analytics and feedback once the complete workout is finished.
Check out Series 1 of our 5 out offense / read & react offense drills here!
---
For more basketball drills and videos featuring Dr. Dish shooting machines, click here.