5 Things College Basketball Coaches Look for in AAU Players
by Kendra Franck, on Jun 28, 2023 11:30:00 AM
Summer and the off-season for many players consists of lots of reps, strength training, practice, and AAU tournaments. For high level and high school players, that means a chance at impressing college coaches. So what do college coaches look for in AAU players? Every coach has different needs for their team but in general there are 5 areas they analyze with players. Check 'em out and take notes below!
---
1. Skill Development and performance
Depending on what position you play college coaches will expect players to be skilled in various areas of their game. Check out a short list covering some of the common basketball positions below.
Point guards
Ball-Handling: Ability to control and protect the ball, navigate through defenses, and create scoring opportunities for teammates.
Passing: Accurate and creative passing for open shots and running an offense.
Court vision: awareness of teammates positioning and ability to make quick adjustments for open looks.
Shooting guards
Shooting: Consistent and accurate shooting from various distances and angles like mid-range and 3-point shots.
Offensive versatility: Skill in driving to the basket, finishing at the rim and drawing fouls.
Perimeter scoring: Creating shots off the dribble or coming off screens.
Forwards
Scoring versatility: Ability to score from inside and outside, combining post play, mid-range shooting, occasional 3-point shooting.
Rebounding: Effective rebounding on both ends of the court, second chance points.
Defense: Ability to defend multiple positions and protect the rim.
Center
Post play: Dominant presence in the low post, scoring and drawing fouls.
Shot-blocking and rim protection: Ability to alter and block shots.
Rebounding: Strong rebounding skills, especially on the defensive end, controlling the boards.
2. work ethic and coachability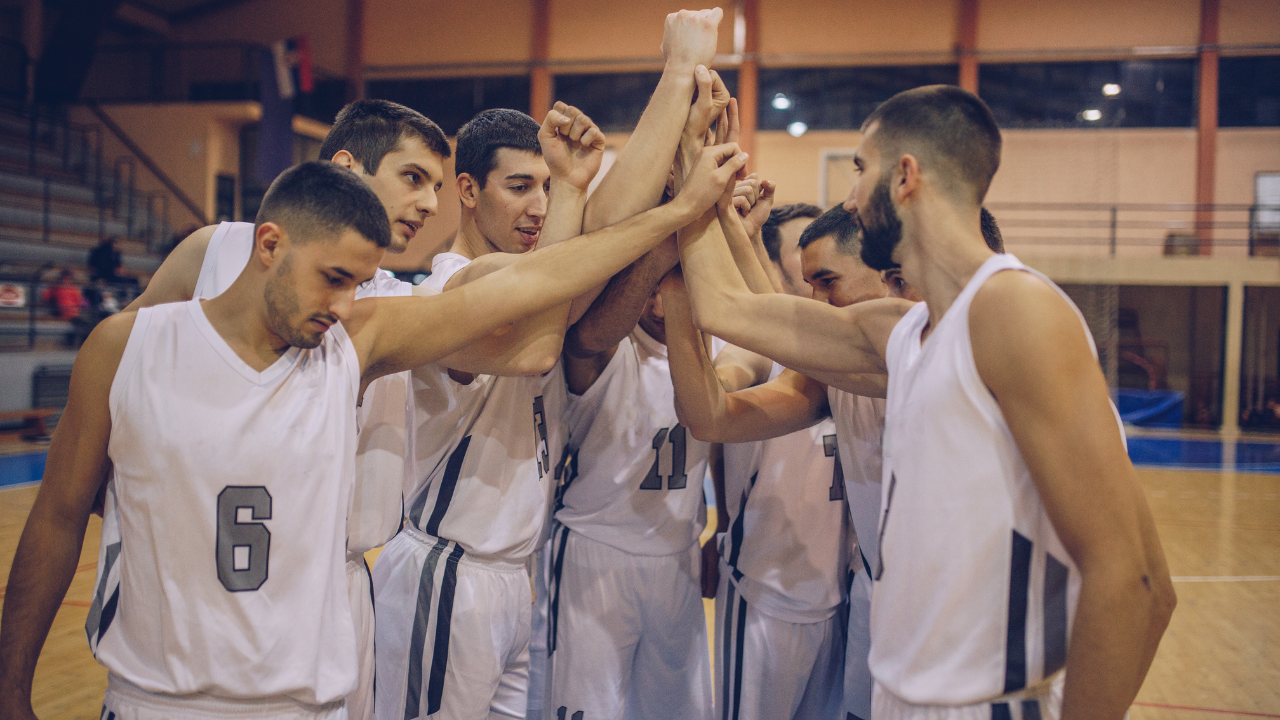 College coaches are always looking for players that will work hard and can understand feedback and translate it to game-time results! There are lots of ways that players can showcase their work ethic during a game like:
Hustling up and down the floor
Executing the game plan
Positive body language and attitude
Team-first mentality
Players can also demonstrate their coachability through:
Body language while receiving coach feedback
Body language when being subbed in/out
Running offenses as planned
Holding teammates accountable
3. Exposure and competition
The AAU tournaments your team participates in play a crucial role in the potential exposure you might get to college coaches. Coaches actively attend tournaments to identify recruits or follow tournament highlights/summaries. The more competitive the tournament is the more likely it will catch a coach's attention while also improving your current skill set!
Tournaments and showcases offer valuable exposure to college coaches, allowing players to showcase their skills and abilities. Playing against high-level competition provides an opportunity to demonstrate competitiveness and adaptability. Standout performances in big games and tournaments can make a lasting impression on recruiters, increasing the likelihood of catching the attention of college programs.
4. Basketball IQ
Basketball IQ directly impacts a player's decision-making skills on the court. Coaches value players with a high IQ because they can read the game, understand play changes, and team strategies. A player with strong basketball IQ can effectively analyze situations, anticipate plays, and make the right pass or take the right shot. One way to improve/enhance your basketball IQ is to study the game through film, experienced players, articles and more!
5. Character and Leadership
A players character and leadership is extremely important to coaches as it contributes to a teams overall dynamic and success. Players with strong character demonstrate qualities such as integrity, discipline, and a positive attitude. Coaches also rely on their players to be leaders through inspiring and motivating their teammates, on and off the court. Ultimately, coaches recognize that a team composed of players with high character and strong leadership has a better chance of achieving success and creating a positive and cohesive team environment.
---
Looking for more basketball resources?! Check out our ultimate off-season checklist for players, parents, and coaches.