6 Things You Didn't Know About Dr. Dish
by Adam Kaul, on Feb 24, 2023 2:19:00 PM
Even though we've been around for decades (look ahead to #2) there is still so much to learn about Dr. Dish. Keep scrolling for 6 quick fun facts and misconceptions that might catch you by surprise! The Dr. Dish brand has evolved over the years and we'd like to share more information about us.
---
#1: FACT - Dr. Dish is only one brand of the Airborne Enterprise
Dr. Dish Basketball Training Products fit underneath the umbrella of Airborne Athletics. We also design and manufacture volleyball and football products, including the AirCat Volleyball and the Finisher Flipsled. Here at Airborne Athletics we are trying to revolutionize many different aspects of the sports world.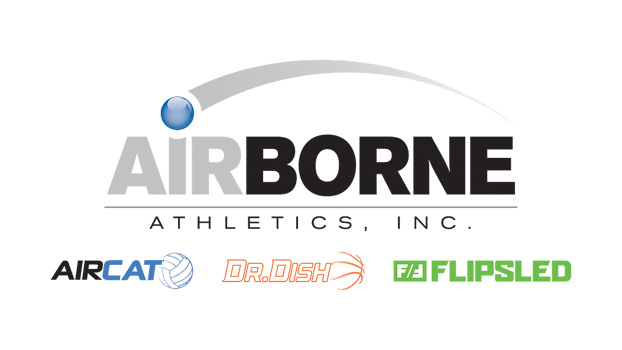 ---
#2: FACT - Dr. Dish has been around for 20 years
In 2003, the Dr. Dish Original debuted, and we've been innovating ever since. For a look into the models over the years check out our timeline of releases. We continously push the brand and products forward to help athletes across the globe Be Better Every Day!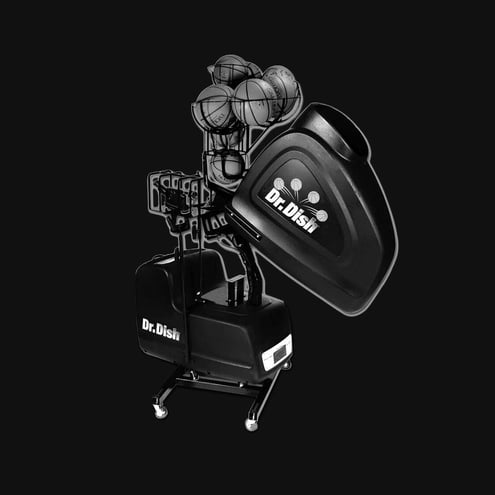 ---
#3: FACT - We Accept Trade-ins of All Makes and Models
With time and innovation, many repeat customers trade in their older models to get in on the latest newness. But, did you know that we also accept trade in's of competitor models too? This makes your life easier plus we offer trade-on discounts. Chat with a Dr. Dish expert to learn more.
---
#4: FACT - Our Machines Ship Direct from Our Warehouse in Minnesota
Before any of our machines are on their way to you, they go through a multi-touchpoint quality control and testing process at our warehouse in Bloomington, Minnesota! The same goes for any accessories or parts you may need throughout the life of your machine.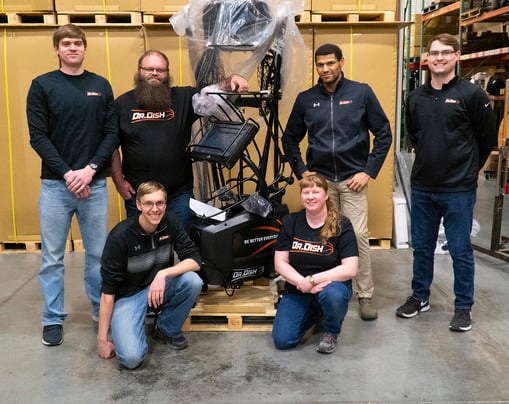 ---
#5: FALSE - You Must Pay In-Full Before Getting Your Machine
Nope - you can pay how it best suits your needs! We offer payment plans for schools, leasing programs for facilities, and financing with our partner Affirm for homeowners! All of which allow you to start shooting now, and pay later. Our expert sales reps will work with you to find a plan that fits your needs!
---
#6: FALSE - Dr. Dish Machines Require a Membership
One misconception we've heard about Dr. Dish is that all of our machines require a monthly Membership. That's just not true! Our unique lineup for use in schools, homes, and facilities each offer a unique set of characteristics. When you purchase from our professional lineup, there is never an additional fee.
Our FCLTY model, is offered on a leasing program to grow with your business, with a custom package based on your unique goals and vision. The Dr. Dish Home is the only model with an optional monthly Membership to unlock certain features.
---
Loving these fun facts? Check out a similar blog post written all about 7 Things You Didn't Know a Dr. Dish Could Do.
---