8 Things Mentally Tough Basketball Players Do
by Jefferson Mason, on Mar 9, 2020 4:06:02 PM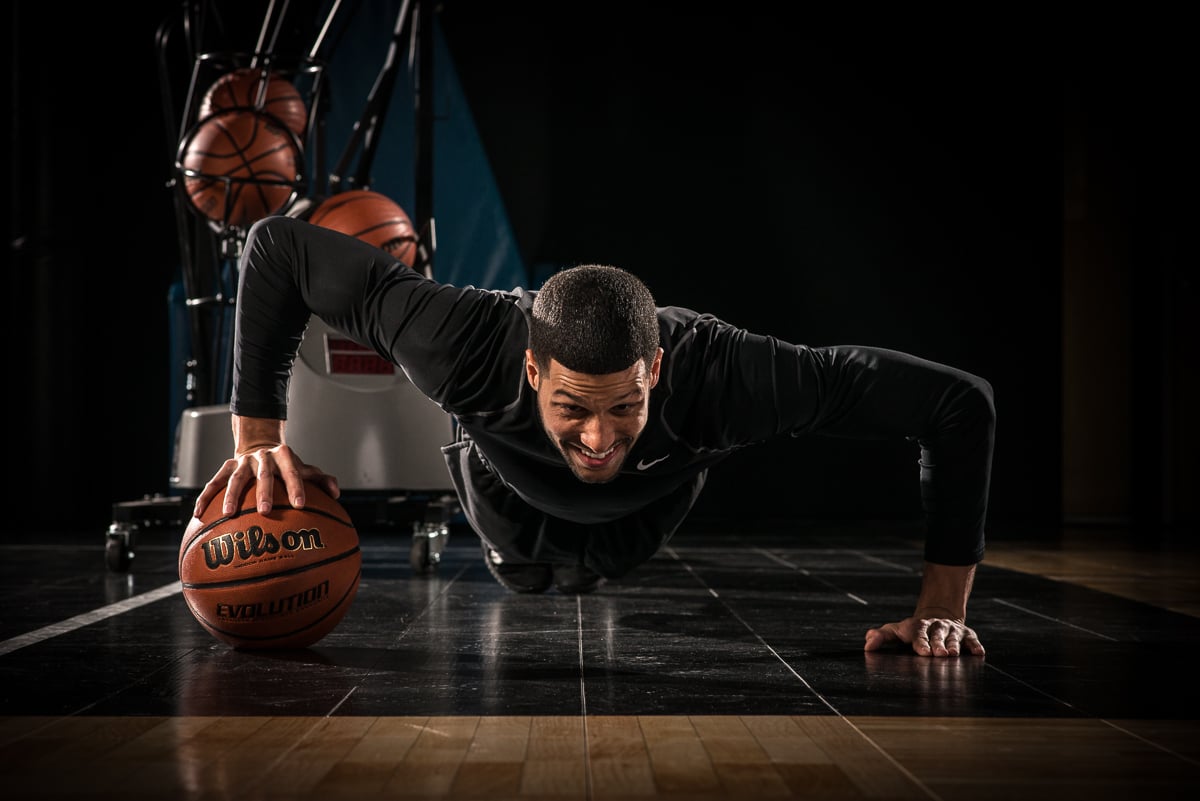 Mentally tough players are few and far between in the current state of basketball. That's why they are cherished so much by coaches and considered valuable pieces to a winning program. Most mentally tough players are naturally this way but every player can be better mentally if they focus on a few things.
Lets take a look at 8 great things mentally tough players do in games AND practice. Try to figure out where your players are lacking and encourage them to develop better habits. A team that has mentally tough players is a team that fights and sticks together come game time.
1. Don't blame refs
One of the toughest things players struggle with is blaming the referees. It's a natural thing to do because players see coaches and parents doing this themselves. It's the coach's job to make sure the referee understands the temperament of the team and also relay concerns but it's never a great idea to blame the referees.
Referees are humans and it's almost inevitable they will make mistakes during the course of a game. When players blame the refs they lose focus and the entire flow of the game can be derailed. Players can only control what they do with their own actions. When the accountability falls on the players and coach it creates unity and also keeps excuses from entering into the mind of players.
2. Think "next play"
There are over 100 possessions each basketball game. This means that the next play matters and is just as important as the first. A lot of times players will miss shots or turnover the ball and put their head down on the opposite side of the floor. Sometimes players will even be nervous to try to make a play based on what happened earlier in the game.
What players need to understand and focus on is the "next play." Mistakes will be made but compounding the mistake by holding on to it will never help the team. Each basketball game is chaotic in nature being that you never know what will happen. It's a game of inches and sometimes the ball goes in the hoop and sometimes it doesn't. Sometimes you get called for a silly foul but mental toughness means getting over that mistake or issue and making sure to focus on the next play.
3. Block out negativity
Blocking out negativity is one of the hardest things to do especially during a tough season. At times this negativity can come from friends and family which makes it even tougher. Just remember a team is only as strong as its weakest link and everyone has to make sure that positive intentions trump all.
When negative thoughts or conversation start to boil just remember to be thankful for the opportunity to step on the court and play the game you love. Things won't always go as planned and there will always be a winner and a loser but a positive outlook is contagious even to family, fans and friends.
4. Learn from mistakes
One of the best ways to become a great basketball player in general is to learn from mistakes. Part of the reason this is so important is because coaches get extremely frustrated with players that make the same mistakes over and over. Typically the players that make the same mistakes are the ones that aren't mentally tough and haven't fully committed to change.
Every coach has their focuses and things they like to do on the offensive and defensive ends of the floor. Some tendencies players have learned from other coaches may not fly with new coaches and that's where mental toughness comes in. It's easy to complain and quit but tough players adjust and try to learn why they are being taught differently. Players become the best version of themselves quicker by learning from mistakes and this ultimately leads to being a better teammate as well.
5. Overcome Adversity
Every basketball season has its ups and downs. Things like injury, sickness, and poor grades can send a season on a completely different trajectory. These are things that must be overcome and are almost inevitable every year. This is the beauty of success in basketball though. Even teams that have only lost one or two games face adversity. They usually handle it better so it never disrupts or derails the season.
Overcoming adversity requires players and coaches to stay on the same page throughout the season and it also requires coaches to make sure standards are met. The situations that are controllable need to be handled so that the uncontrollable situations can get the proper attention needed throughout the season.
6. Lead by example
Everyone talks about leaders and how valuable they are. This is one thousand percent true. The problem is it's easier to talk about it then to be it. Coaches challenge players to be leaders on and off the court but often times they fall well short of this expectation. Leadership requires players to sacrifice a lot of what regular kids are able to do.
One of the best ways to lead is by example. This means going to class on time, speaking to adults with respect, listening before talking, taking responsibility for actions, working hard, staying positive, and remaining dedicated to the team. All these things are hard for kids to get a grasp on. If parents and coaches can get players to understand these things they will have a team full of leaders that will keep themselves accountable during and after the basketball season.
7. Always make hustle plays
The more coaches and trainers describe hustle, the more I'm personally beginning to believe it's an actual skill. If it was something easy to do then every player would. Making the extra effort to get back on defense takes skill. Making the extra effort to dive on the floor takes skill. Every team that wins a championship has players like this. They are bought into the team and understand that every play and every possession matters.
Basketball is a game of inches and every play matters on both ends of the floor. Players: Be sure to make the extra hustle play and show your coaches you have the will, mental toughness, and work ethic to do so.
8. Play with confidence
One of the most important things mentally tough players do is play with confidence. Great players understand that their teammates watch them and follow their lead. Some nights players will hit shots and everything will roll on perfectly but other nights this may not be the case.
Mentally tough players are able to remain confident in themselves and their teammates no matter the situation. This is particularly important when things are going as planned because it develops trust and a strong bond between players. Trusting each other and being confident in each other's skills is a hard thing to do on an individual level but the greatest teams figure out a way to fight through tough times. Great teams feel confident, play confident, and behave confident and that's ultimately why they are successful.
---
Becoming a mentally tough player doesn't necessarily happen overnight but must be worked on just like shooting, ball handling, rebounding, and all other basketball skills. We hope this list can help spark some inspiration and allow players to gradually become better every day!
Of course, using Dr. Dish training machines will help develop physical skills but they also allow players to really "lock in" to become stronger mentally as well.
Anything else you would add to the list? Let us know in the comments!
Be sure to subscribe to our blog and YouTube channels for more great content and learning each and everyday. But most importantly make sure to train hard, train smart, and train with a purpose!
This post was inspired by the Instagram post below. Make sure to give us a follow for daily basketball drills, tips, and inspiration!
---
Click here for more info on Dr. Dish basketball shooting machines.
For drills and workouts using Dr. Dish, click here: https://www.drdishbasketball.com/resources
Follow us on social media for daily basketball drills, tips, and inspiration!
https://www.facebook.com/drdishbball
https://www.twitter.com/drdishbball