8 Things Winning Teams Do Consistently
by Jefferson Mason, on Apr 6, 2020 11:31:25 AM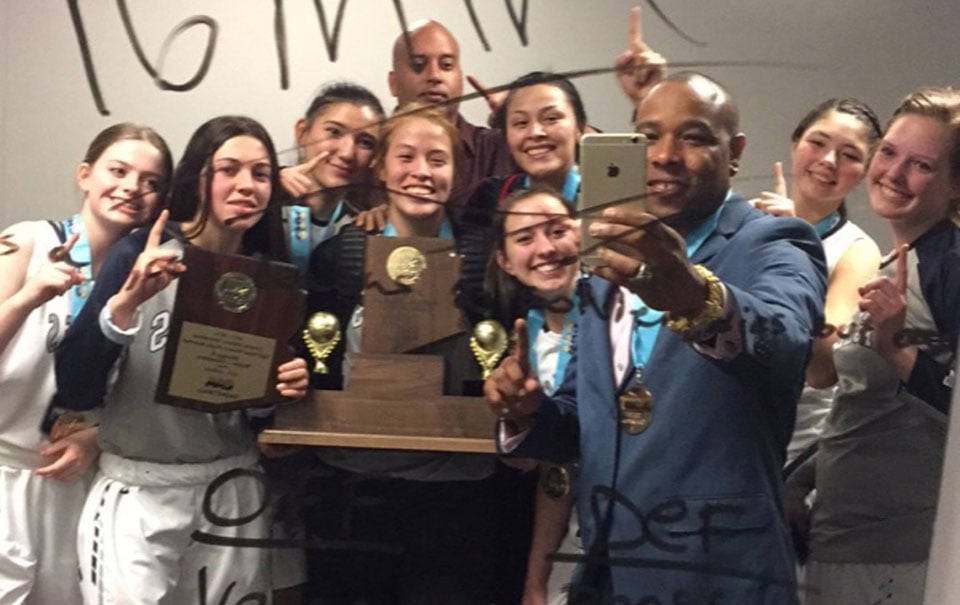 Every off season coaches take the time to reflect and look back on the season. Among the coaching staff, many things are discussed. Depending on how successful the season ended up, these discussions oftentimes are tough. However, the ultimate goal at the end of the day is figuring out how to be successful and how to win consistently.
Winning teams have many things in common and it's not always centered simply around talented players or coaches. There has to be synergy and cohesiveness to make things work. Let's take a deeper look at what successful teams have in common below.
1. Practice with Purpose
The best teams simply work the hardest and that's something that can't be reiterated enough. Practice can become routine especially towards the end of the season. Successful teams and coaches figure out ways to keep their players engaged, challenged, and practicing hard everyday.
When you set a goal to get better everyday, players have the chance to grow. Maintaining or going through the motions is what makes good teams bad and bad teams awful. Practicing with purpose and excitement translates to consistent success on the court.
2. Play together and move the ball
Today's basketball focuses heavily on individual play and oftentimes glorifies one player going against five. This basketball is a recipe for disaster even if you have an extremely talented player. Playing together and moving the ball makes a team ten times more difficult to beat because these teams have ready players everywhere on the court.
This is particularly true towards the end of the season when teams start to scout players and tendencies. One player won't be able to carry the load and overcome another well rounded team. Moving the ball creates better scoring opportunities and also helps avoid teams zoning in on one player. This is why the Golden State Warriors have been so successful with multiple stars sharing the court. They have great players but they move without the ball extremely well and create open opportunities for ever player on the court.
3. Know Their Roles and Don't cares who scores
One of the toughest things to sell to young players is playing within respectfully within the system and trusting the process. Every player has dreams of being the next LeBron James or James Harden but everyone should be involved in scoring the ball to achieve the ultimate prize of a championship.
When players are stuck on who scores the ball, there is separation within the team and discord. When no one cares who scores it gives every player an opportunity to shine and makes it very difficult for opposing teams to defend.
When there aren't any egos, players bond better and have complete trust in each other. Promote this and praise this on a day to day basis to develop a positive culture within the program.
4. Defend with Toughness
Buying into defense is hard. It's probably the hardest skill to maintain consistent work ethic and also the most thankless in many ways. But the teams that buy in and defend with toughness are winners. There is absolutely no question about that.
Even in the NBA, executives know that come playoff time defense is what will win games in a seven game series. Defending with toughness requires your players to sacrifice energy that otherwise may have been used on the offensive end. It's not easy, but setting the tone each game with tough defense can knock an opponent off their block right away and give teams an overall advantage throughout the game.
Teams that defend with toughness always give themselves a chance to win and always seem to have success come playoff time.
5. Take smart shots and trust each other
Having trust in players and coaches is an absolute must to be successful. Every person has to be bought in and willing to have each other's back. The only way players can trust each other is if the correct decisions are made in practice and in games.
Taking selfish shots or not trusting the system is a great way to lose trust among players. It's very important to work for the best shot each position no matter who the player is. This allows for every player to touch the ball and get a feel for the game.
I remember times where I played for teams and didn't touch the basketball for multiple possessions. That was tough for me to deal with. It's always best to get the ball moving and look to execute each play. By doing so, more times than not, the best shot will follow.
6. Communicate Clearly and Everyone is Held Accountable
Accountability is huge for us here at Dr. Dish Basketball. We base a lot of our systems, training, and philosophies around keeping accountability.
Coaches must hold themselves accountable and that will trickle down to players as well. The first step is starting the season out by establishing standards that are never compromised and build on the successes each day presents. Raise the level of practice and play and hold players accountable in maintaining that flow.
The great thing about basketball is it continues to evolve and new training tools like Dr. Dish Shooting Machines can help keep players accountable in practice, before/after practice, or the off-season. When there is accountability on and off the court, great things happen in the long run for teams.
7. Embrace pressure and compete with Confidence
Building confidence is crucial for every player and coaches can help with this in many ways. Oftentimes, coaches can favor negativity over positive reinforcement when addressing players. While this can work for some coaches, it can lead to a lack of confidence in a player and ultimately an entire team. While we know that coaching is tough, we recommend at least giving as much, if not much more, positive reinforcement so players can become more confident in their role and build cohesiveness.
However, it's on the players to put in the work to become confident in themselves as well. It's inevitable that at some point in almost every game players will face pressure. This may be at the free throw line, this may be at the start of the game when fans are cheering, or this could be when losses start piling up.
Either way it's important to embrace pressure so that it can be dissected and overcome. Players and coaches have different types and levels of pressure, but in the end both must embrace it and move forward with confidence to be successful.
8. Focus on a common goal and have fun
The ultimate team AND individual goal should always be to win. If there is an alternative motive like a star player trying to get "their buckets", everything gets thrown off.
One other common goal players and coaches should share is to have fun. The game is played for those two reasons: To win and have fun. When coaches and players are on the same page with one goal, there is a higher percentage chance that expectations are met. During the season trust is built on this common goal and it can always be referred back to when times get tough.
The season is long and has undoubtedly many ups and downs, but the teams that share a common goal that everyone agrees on with have not only successful but fun seasons!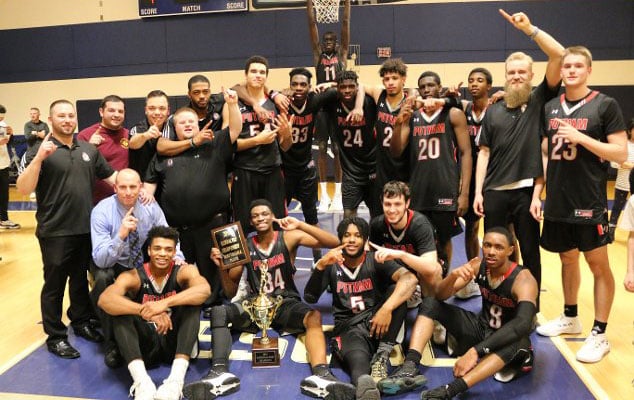 ---
Amid the current worldwide pandemic, staying in communication with your program and players has never been more important. Make sure they understand what it takes to become and maintain a winning program and inspire them to continue to be better everyday.
We'll get through this together!
Anything else you'd add? Let us know in the comments!
This article was inspired by this post on Instagram. Make sure to give us a follow for more inspiration, drills, and tips every day!
---
Click here for more info on Dr. Dish basketball shooting machines.
For drills and workouts using Dr. Dish, click here: https://www.drdishbasketball.com/resources
Follow us on social media for daily basketball drills, tips, and inspiration!
https://www.facebook.com/drdishbball
https://www.twitter.com/drdishbball