How to Use the Dr. Dish Home Player App
by Emily Stiemsma, on Aug 4, 2020 9:29:56 AM
Learn how to use your Dr. Dish Home shooting machine alongside the Player App, from set up to creating drills.
Step 1: Download and Sign Up
When you download the App for the first time, you will be prompted to create your Player Profile or log in. To register you must have an email and phone number to use. If you were invited to a Membership, you will already have access.
You'll enter your name, birth date, title, and jersey number. This information builds your player profile.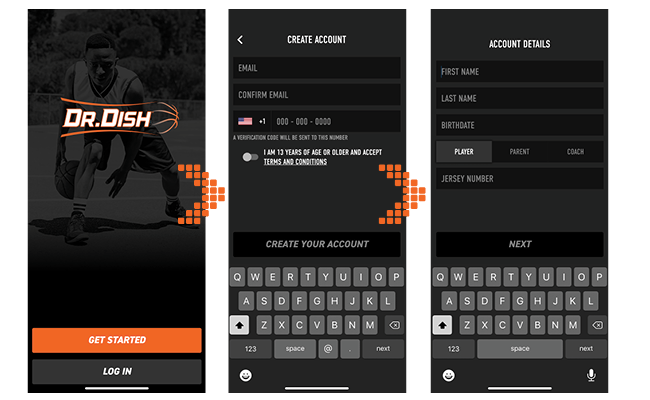 In the next step, we need you to verify your phone number, as a part of our 2-step verifcation. Enter in the 4-digit code that is texted to you.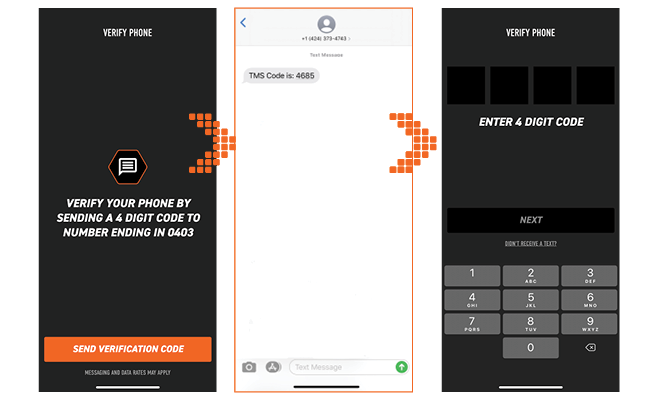 We will also need to have you verify your email. Check your inbox for an email that looks like this and tap that link: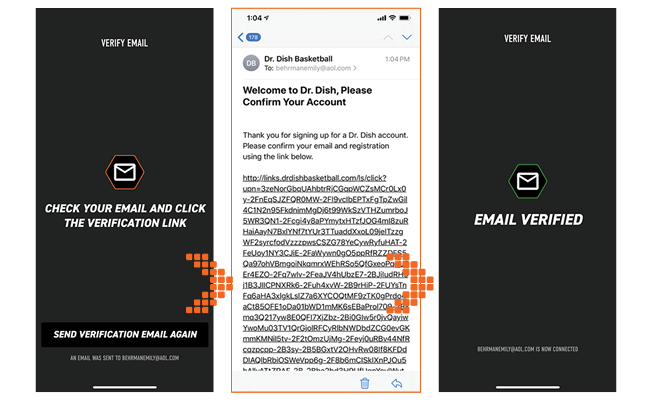 Once your account details are set and you've verified your email and phone #, choose your password. You'll then set your preferences. Make sure to turn your location ON so the machine can find the app and easily connect via Bluetooth.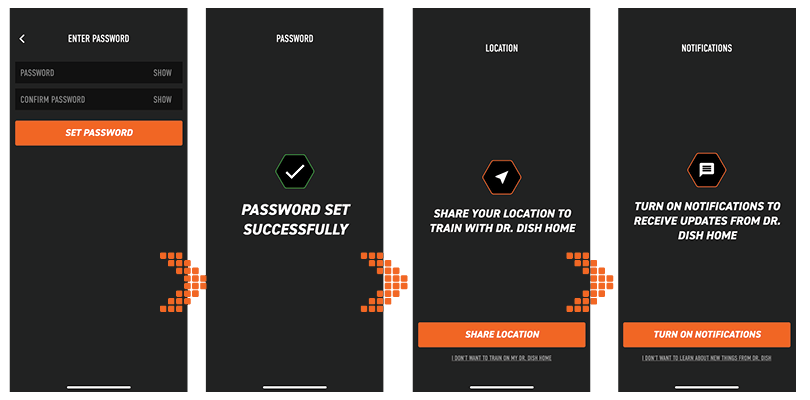 Congrats - your account is fully set up! But now what? How can you plan to use the App alongside your Dr. Dish Home shooting machine? Keep reading to check out our quick tutorial.
Next: How to use the App
On the App Home screen, there are many paths you can choose to take to get started training, or dive into your data.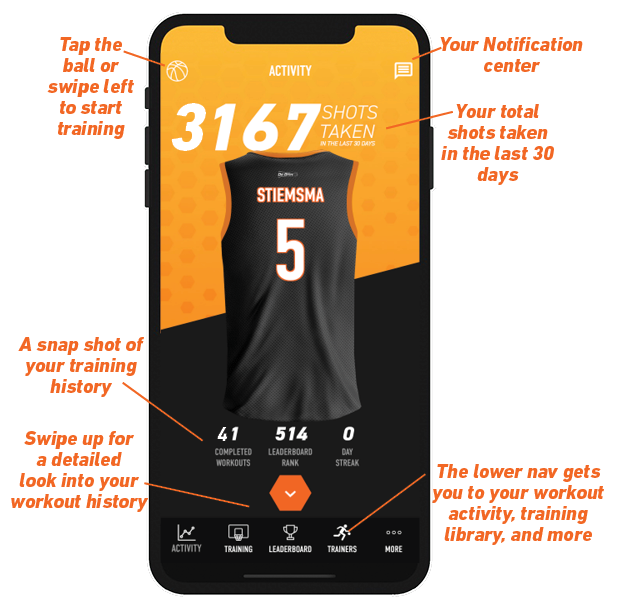 A swipe left, or a tap on the ball signifies that you're ready to train.

With Membership, you can build your own drill on the spot and view your recent training. Non-members have access to the sample training tab and can complete those 8 select drills.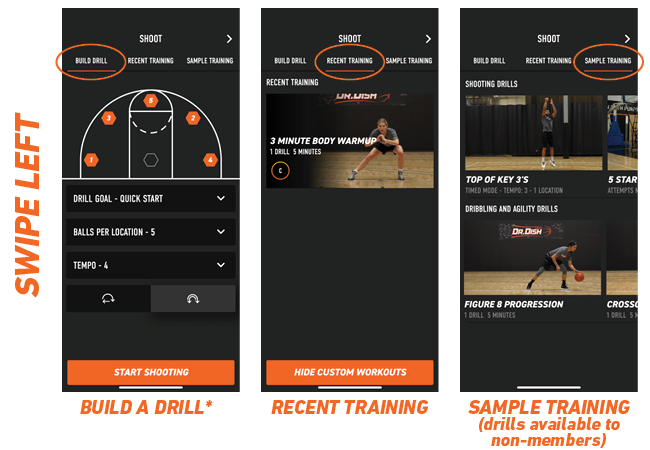 Swipe up or tap activity in the bottom navigation to see your workout history and analytics. All of your shoot data is also accumulated on the home screen to provide your last 30 days shot total.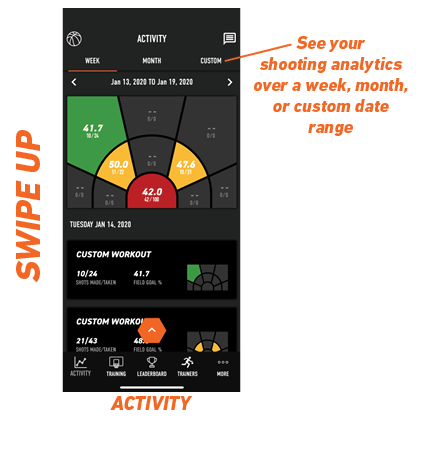 Tap training to browse our 150+ drills and workouts, which are goal-driven workouts with video instruction. They are categorized which makes it easy for you to find what you want.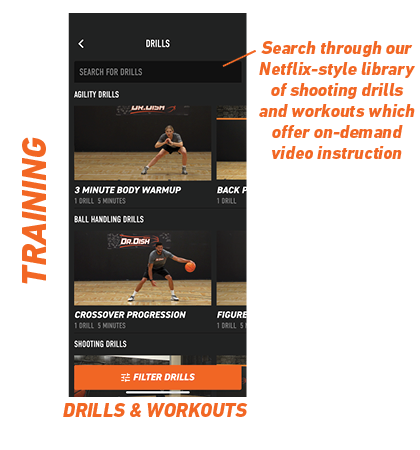 On the leaderboard, you can see how you rank amongst all over Dr. Dish Home users, which will encourage you to keep shooting and climbing!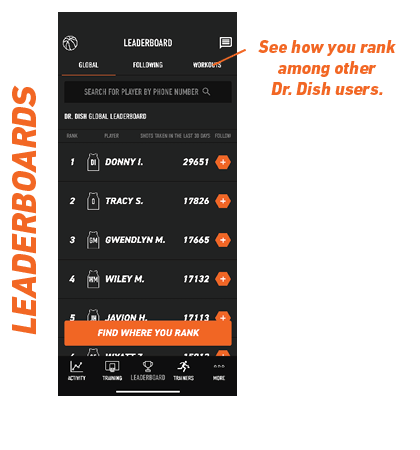 Another way to get to more workouts is to first find your desired trainer. Here you can see the many workouts offered by NBA skills trainer, Jordan Lawley.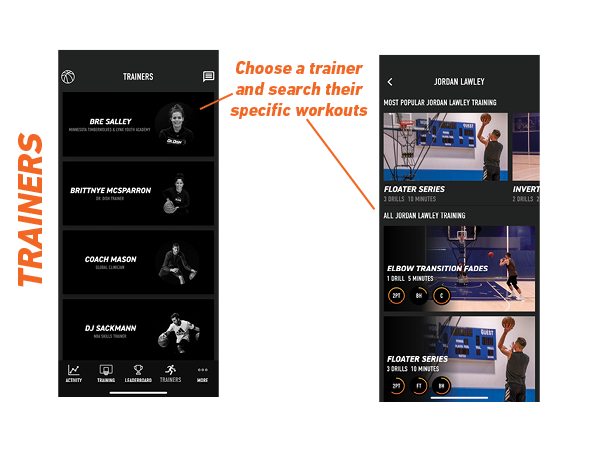 The innovation never stops, and we will continue to refine, improve, and build out the Player App. Our goal is to make training at home for players and parents as easy, fun and efficient as possible.
For more details on membership, take a look at this post or give us a call at 952-873-2633. Membership is 39$ a month and unlocks three player profiles. Your first month is always free.
The Dr. Dish Home is on available now for $2,995 (membership separate). Interested in pricing and available discounts on all 4 of our models? Tap the button below to be contacted by one of our reps.