8 Things to Do Within the Dr. Dish Player App
by Emily Stiemsma, on Jan 10, 2021 9:47:00 AM
Check out our Top 8 things to do within the Player App to maximize the Dr. Dish Home shooting machine. From creating drills, to competing on the leaderboard to earning badges!
#1 - Complete Pre-Programmed Drills and Programs
Tap training to browse our 150+ drills and workouts, which are goal-driven workouts with video instruction. They are categorized which makes it easy for you to find what you want to try next!
#2 - Quickly Build Your Own Drills
On the App Home screen, there are many paths you can choose to take to get started training, or dive into your data. With Membership, you can build your own drill on the spot and view your recent training by swiping left, or a tapping on the ball.
Non-members have access to the sample training tab and can complete those select drills.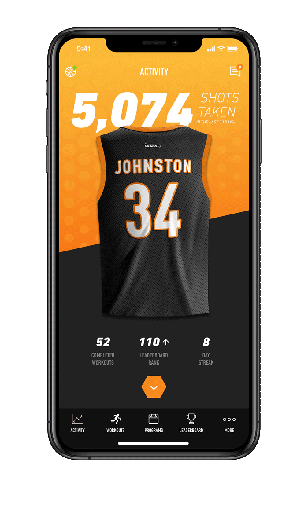 #3 - Build Your Player Profile and Follow Other Users
After creating your individual player profile, you can follow other from the leaderboard view. Know other people training on a Dr. Dish? Following others allows you to quickly see how others on your team or radar are performing.
#4 - Analyze Your Shooting Data and Customize Your View
Swipe up or tap activity in the bottom navigation to see your workout history and analytics. All of your shoot data is also accumulated on the home screen to provide your last 30 day shot totals but you can customize the date range to see your all-time shooting history or for any period of time.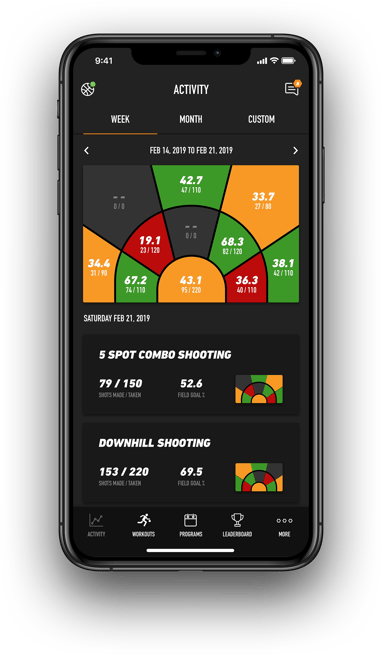 #5 - Unlock Achievements
Users can earn achievements based on their performance! We've introduced 7 types of achievement categories that you can earn multiple badges within each. A user will be rewarded for activity as well as the variety of drills they attempt, because we believe variety in training benefits skill development.
Immediately after you meet the goal of one of the achievements and complete your workout the App will let you know. You can check on your progress by tapping Achievements from the home screen.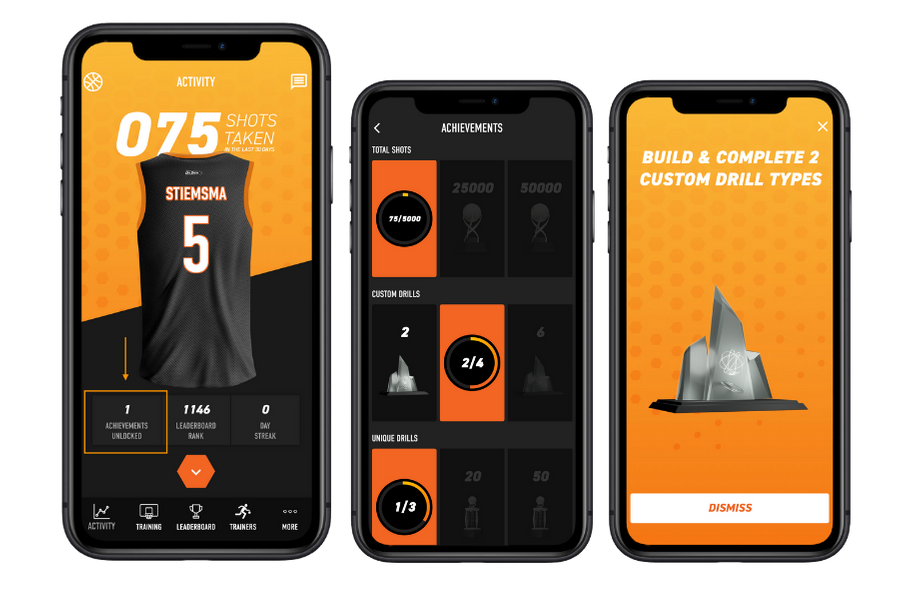 #6 - Compete on The Global Leaderboard
On the leaderboard, you can see how you rank amongst all over Dr. Dish Home users, which will encourage you to keep shooting and climbing!
Did you know you can also see how you rank on an individual workouts leaderboard? Just tap Leaderboard, and go to Workouts at the top. You can also go to the workout and and view the leaderboard from there.
#7 - Favorite Your Top Drills and Workouts
Easily favorite workouts in the library. These favorites workouts will be easily accessed in a category under training to make it easy for you to get at what you want to do when it is time to practice.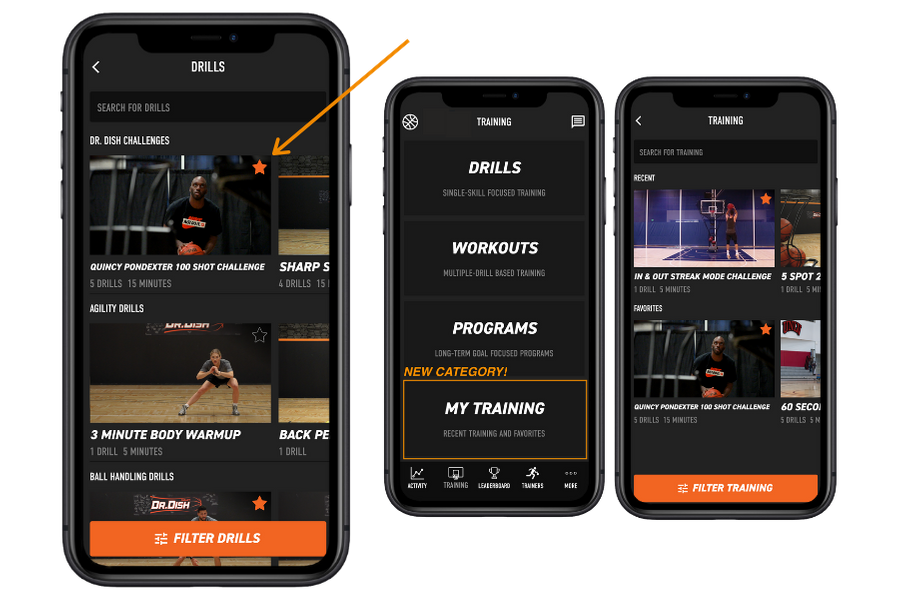 #8 - Explore Trainers
Another way to get to more workouts is to first find your desired trainer. Here you can see the many workouts offered by NBA skills trainer, Jordan Lawley.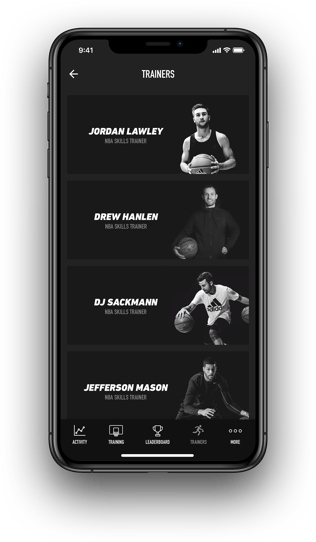 ---
The innovation never stops, and we will continue to refine, improve, and build out the Player App and Dr. Dish Home experience! Our goal is to make training at home for players and parents as easy, fun and efficient as possible.
For more details on the Player App Membership, take a look at this post or give us a call at 952-873-2633. Membership is 39$ a month and unlocks three player profiles. Your first month is always free.