AAU Basketball: Is Playing Level More Important than Playing Time?
by Jefferson Mason, on Jun 28, 2021 10:00:00 AM
One of the most common questions I receive when AAU season starts regards playing level and playing time. More specifically, should my kid play on the best team they can even if they don't get playing time or should they play for a lower level team and play more? Let's take a deeper look into what makes sense for each situation.
---
Playing Level
Playing at the highest level is always a goal for players and also parents. Although this goal is important, it can sometimes negatively affect a player's growth. A phrase made popular by NBA player Joel Embiid is to, "Trust the Process". This phrase can mean a variety of things but in this context we're talking about understanding what's best for each player's development, even if that means taking a step backwards.
Both parents and players sometimes get caught up over the idea of playing on the A team versus the B team. It's a mental block especially for young players because in their mind it signifies being behind the curve and for parents with egos it's even worse. Every player's development curve is different and growth and peak times vary with each kid. Sometimes playing at the highest level isn't the best fit especially if your kid is not having fun, never playing and is losing confidence. In this case, they should try and compete with kids that are closer to their skill level. In other situations, playing at a level that's not competitive enough can stunt a player's growth.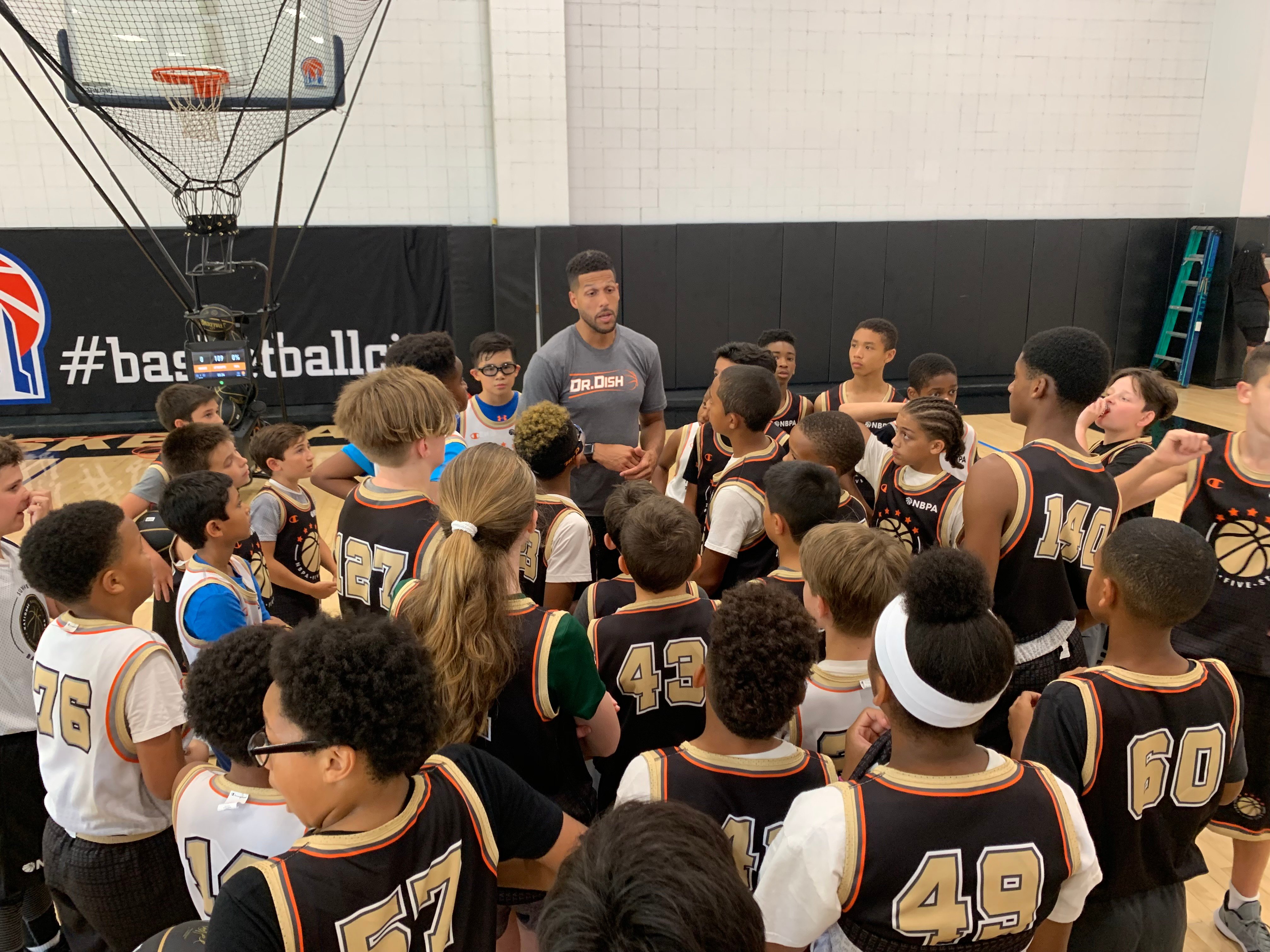 Playing Time
From my own personal experience, I've found it beneficial to play on a team where you're given the opportunity to grow skill wise but also where you're not overlooked as a player. One way to figure out where a player stands is to have an honest conversation with the coach. I would suggest communicating on the front end of the season, mid-season and also the end of the AAU season. This allows parents to understand the progress of their son/daughter from start to finish. I would never suggest a player quit a team based on the feedback they get but it's a good indication of where they are and what they should do moving forward.
Challenges
Another reason kids play on teams that aren't the best fit for them is because of their friendships with other players. I'm all for playing with friends especially early on for younger kids. But, as players progress, it's natural for some friends to fall behind and others to propel forward. This creates an awkward situation for parents and coaches and this situation happens more than people think. Be aware of where your kids are talent and skill wise and make sure to communicate this with them throughout their young athletic careers.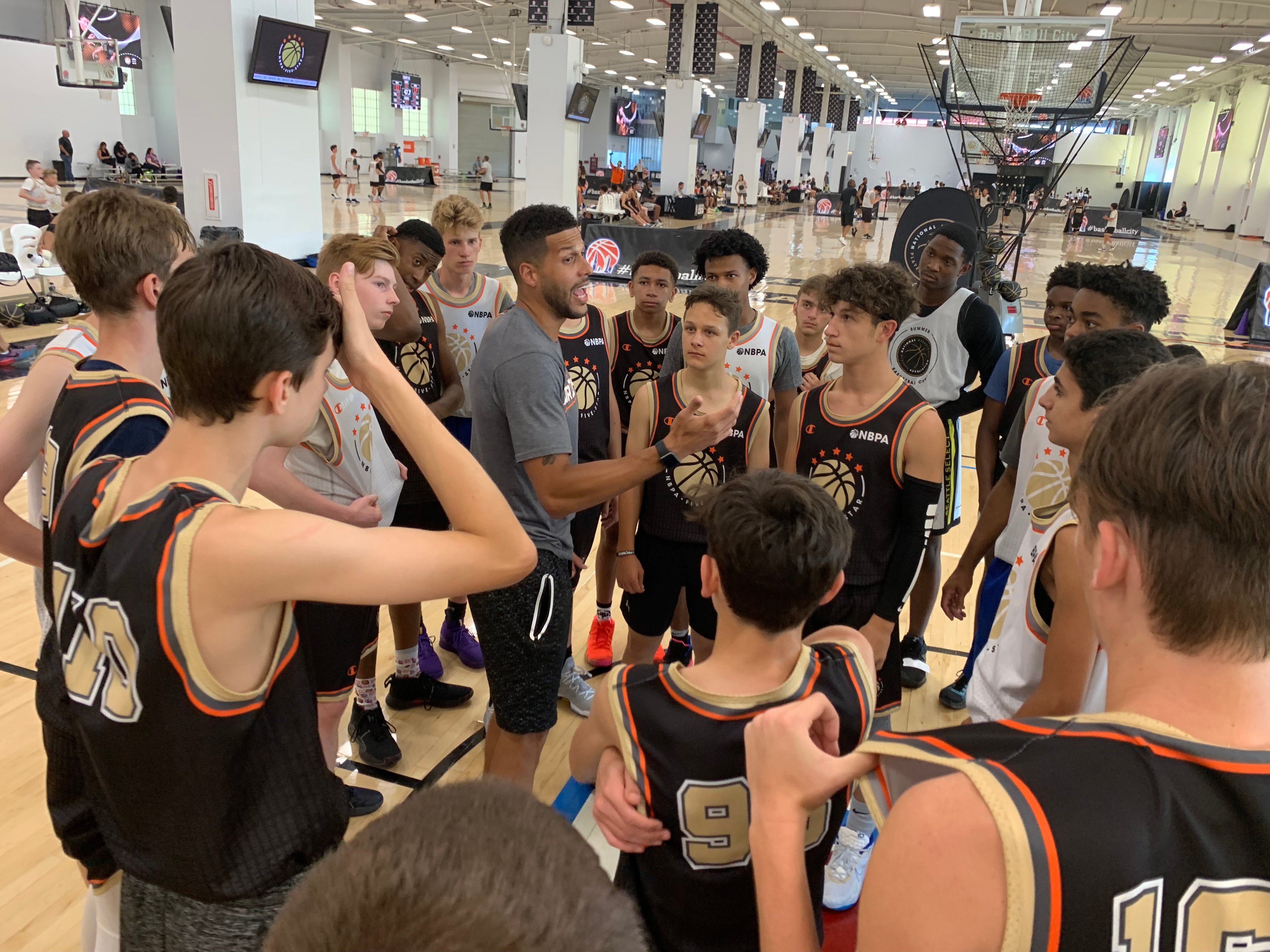 So what is the right choice for me?
It's important for players to aim high and go into their AAU tryouts motivated and giving it their all. After players have been evaluated and given their results from tryouts it's important to reflect and understand where they're at skill-wise. Like I mentioned earlier, every player's path and development is different. The most important thing is continual growth, excitement, and progress over time. This way every player has the chance to be the best version of themselves in the long run.
---
Coaches and parents make sure to subscribe to our Blog for more topics on any and everything basketball related. Most importantly make sure to always train hard, train smart, and train with a purpose. Lets get it!