Back By Popular Demand: Virtual Camp 2.0
by Kendra Franck, on Jul 15, 2021 2:30:00 PM
Last year, our first ever virtual camp was a hit amongst our #DrDishFam! We had thousands of players, coaches, and trainers sign up for a 10 day FREE virtual camp filled with training drills, workouts, inspiration/motivation and more! We were also featured on local WCCO/CBS News who visited us in the Dish Lab to try out some of the workouts from the camp. Read this blog to find out about all of the good things we have in store for this year's Virtual Camp 2.0.
---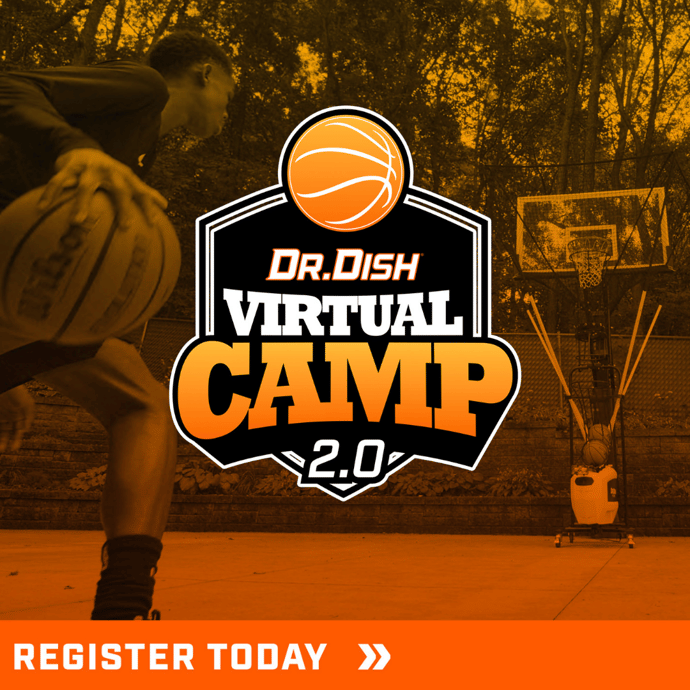 What to expect
Throughout the 10 days we have tons of unique content to help level up your training! We have new training drills featuring proper warm-ups & stretching, agility drills, conditioning drills, ball handling drills, shooting challenges and more.
We have workouts from Pro Trainers like Ryan Razooky, Jordan Lawley, DJ Sackmann, John Townsend, Lindsay Whalen, Byron Scott, Spencer Levy and more!
Each day will also feature an inspirational quote to keep you motivated. As a bonus, we are also sending our registrants a FREE copy of our "Ultimate Quote Book" via email for all your basketball inspiration needs!
Lastly, don't forget to download our basketball resources like the camp progress tracker, workout calendar, and journal template to help you stay organized throughout the camp and track your shooting stats for each drill.
---
Make sure you sign up if you haven't already and set your summer training up for success!