Basketball Coaching: 3 Tips For a Successful Off-season
by Jefferson Mason, on Apr 19, 2018 3:52:41 PM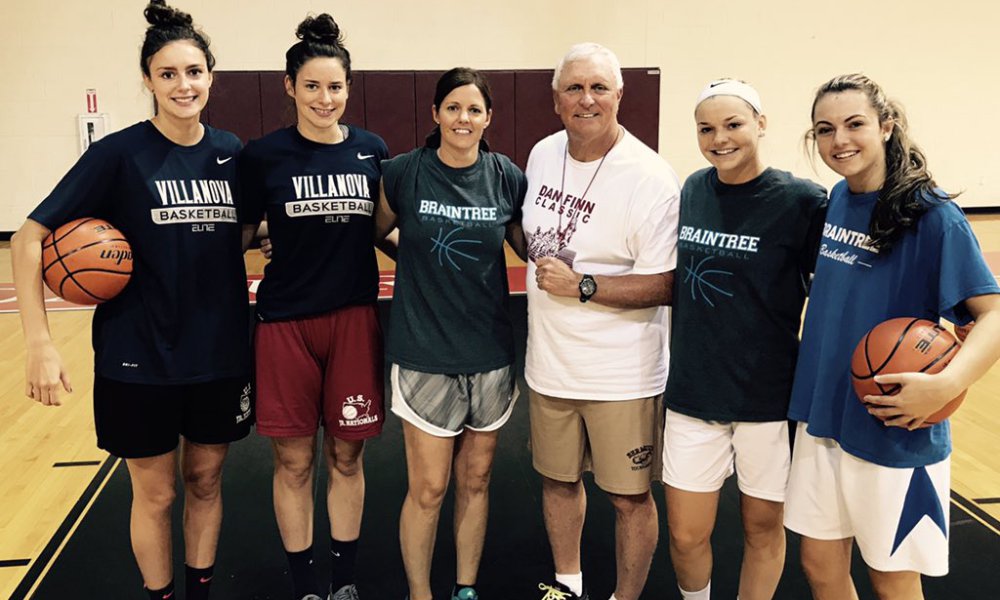 Dr. Dish Basketball wants to first off take the time to thank all the coaches and players that have joined the Dr. Dish family. Most of family our trainers, players, and coaches currently own a Dr. Dish shooting machine but many of you simply follow us through social media and also our other networks and we genuinely appreciate your commitment to growing the game.
We appreciate everyone taking the time to check out our blog posts and videos as we continue to bring value in every area regarding basketball. Our goal is to continue to be the ultimate hub for basketball training and knowledge for players, coaches and trainers around the world!
One question coaches often ask themselves after the season is:
"How do I become a better coach in the off-season?"
This question can mean many different things depending on the success of the previous season, the players and staff on the team, and support the coach has from the school and parents. The most important piece is acknowledging that every coach should be growing and becoming better no matter what the outcome of the season may be.
There are many ways to improve in the off-season, but here are three tips that are often overlooked.
1. Audit Last Season
Many coaches will search for knowledge and change their philosophy if the season doesn't end the way they like. While it's natural to look for answers to why the season didn't play out as expected, trying to pinpoint one exact reason is difficult and can lead to more frustration.
Coaches: The goal this off-season should be to look at the entire season and find areas of improvement by players, parents, and coaches alike. This is extremely crucial at the high school level where all three play a major part in the success of a team. The most important thing a coach can do is self reflect and honestly look at how hard they worked, how they communicated with the team, and how positive they were throughout the season.
Then, make a list of pros and cons relating to on-the-court activities from last year. What were your strengths and weaknesses as a time and what did you lose from your senior class? Naturally, themes will emerge on what your strengths will be going into next year and what you need to emphasize in the off-season.
2. Communicate Your Passion with Players
Coaches at every level demand the most of their players and sometimes this can cause confrontation especially if losses piled up last season. This doesn't necessarily mean the player or the coach is wrong, it just means that the team in general is going through a tough situation.
Coaches: It's easier to avoid this by making sure that your players know you are giving everything you absolutely have to help. Players want to play for a coach they believe and trust in and if they feel you are giving everything you have and also have their back, you'll find your players will stick with you and give you everything they have no matter the situation. Be better by working and preparing harder and giving your players the opportunity to excel on the court.
3. Build Relationships with Parents
One of the most difficult things a coach has to deal with and be better at every year is dealing with parents. Some parents are never satisfied even if the team is successful. Parents typically have the interest of their kids first and will always side with them if a situation comes about.
Building relationships with parents every year will limit these negative interactions and also help the parents understand the expectation and roles of each player every year. The more communication the better because this leads to transparency and limits confusion. Once again, if parents and players know you're giving everything you have to help the team succeed and that you're a positive force in their lives, you'll continue to have the opportunity to coach.
---
At the end of the day the main focus should always circle around making the experience for players the best it can be and also to teach these young men and women how to be successful later in life. Every day is an opportunity to evolve and be better so make sure you're doing your part as a coach to make it happen!
For a complete off-season checklist to gain an edge on your competition, click here!
Also, for basketball drills and videos visit this page and be sure to subscribe to our YouTube channel for great skills, drills and motivation. The time is now so BE BETTER EVERYDAY!!!!