3 Shot 3 Spot Drill Featuring Dr. Dish Home Multiplayer Mode
by Kendra Franck, on Jun 15, 2022 5:15:00 PM
We recently released Multiplayer Mode on the Dr. Dish Home which allows users to track up to 3 players stats in a workout (with an active membership). Home users are now able to compete with siblings, friends, parents, and others all summer long to make this their best summer of training yet!
To help get the competition started, check out our 3 shot 3 spot shooting drill in the video below!
---
This drill requires a minimum of two players to get started. For more information on how to build out Multiplayer drills on the Dr. Dish Player App visit here.
How to build drill in Players App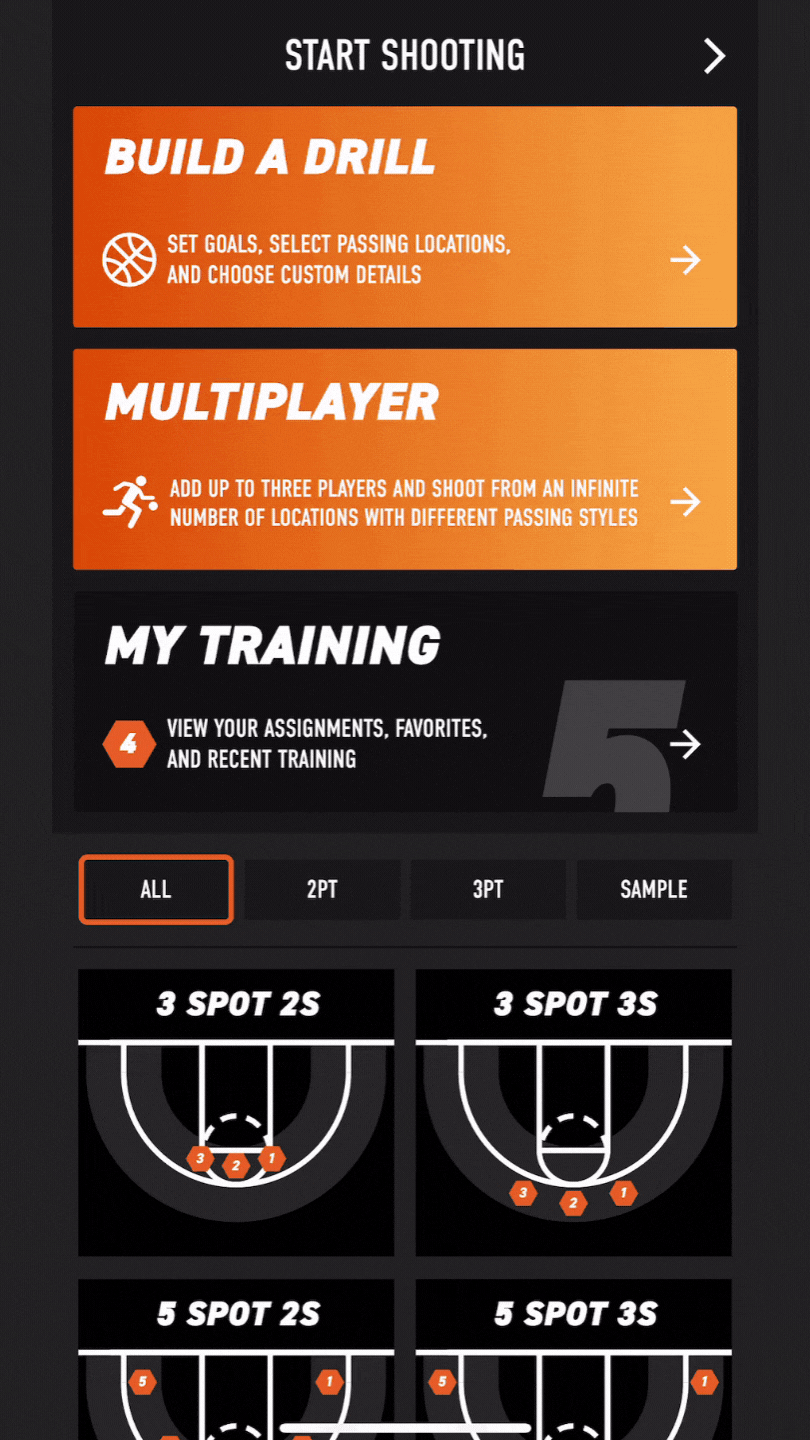 Drill Breakdown
3 Players starting at the top of the key

Players alternate turns every shot

When the Dish makes the pass, player 1 will shoot a catch and shoot and then followed by player 2 and 3

Next shot will be a 1 dribble right pull-up for each player

The third shot will be a 1 dribble left pull-up for each player

Players will move on to the next spot (wing and opposite wing)

Each player will shoot a total of 9 shots (27 combined)

Tempo 4 (adjust if needed)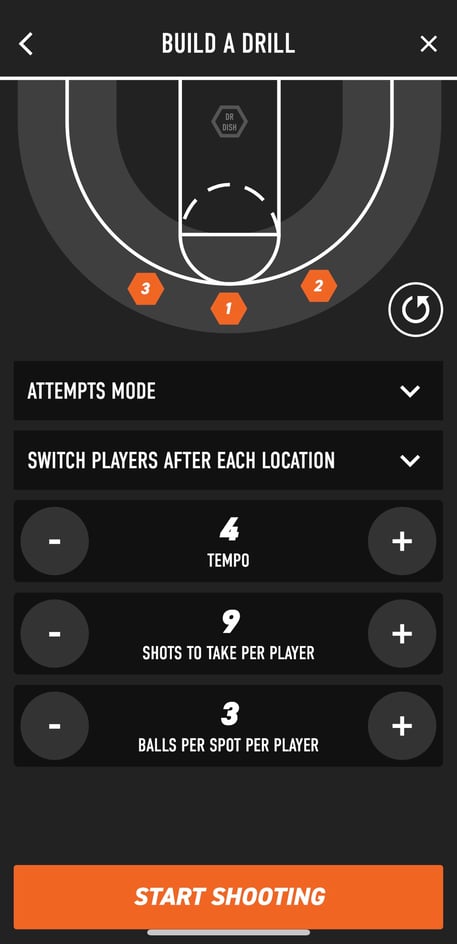 ---
Looking for more offseason training resources? Check out our
FREE Summer of Better content
including training resources, drills, stories from players of all ages, and more!