Talking Basketball & It's "New Normal" with Greg Stiemsma & Coach Mason
by Emily Stiemsma, on Mar 25, 2020 9:02:41 AM
As most of us wrap up week 2, there's no question that we are starting to feel it a little bit. Our very own Coach Mason sat down (virtually) with Greg Stiemsma, former NBA player to chat about basketball and how'd he approach this situation as a player or coach.
Greg Stiemsma, former NBA and D1 college player has been around the world experiencing the game of basketball in different ways. The past year, he joined the Minnesota Timberwolves staff as a part of their player development and video room.
We've worked with Greg historically (he's also my husband... so we forced him), plus with the NBA season on hold we knew he'd be willing to chat with us. Here are some of the questions the two will talk through, which address players and coaches who are practicing social distancing.

What's life look like for you right now with the Timberwolves season halted?
What do you suggest current coaches should be doing now?
As a player, how would you handle this time at home and what would you work on?
Some players were hoping to be seen / recruited towards the end of the year. For most, the season was cut short. What's your advice for players in these situations?
What are your favorite drills to complete at home with or without a court?

... And more!
Who else would you want to hear from and what questions can Dr. Dish Basketball help get answered for you? Drop us a comment below.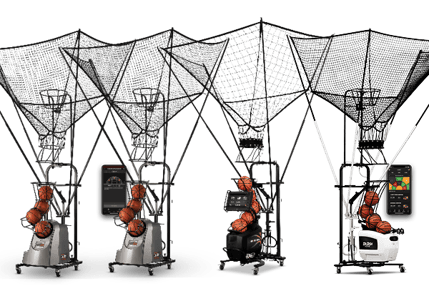 Have any questions or want to learn more about pricing? Call us at 888-887-7453 and we'll be happy to help walk you through your options!
Click here for more info on Dr. Dish basketball shooting machines.
For drills and workouts using Dr. Dish, click here: https://www.drdishbasketball.com/resources
Follow us on social media for daily basketball drills, tips, and inspiration!
https://www.facebook.com/drdishbball
https://www.twitter.com/drdishbball