Dr. Dish Basketball: Super Celebrity Showdown
by Jefferson Mason, on Aug 21, 2018 4:33:39 PM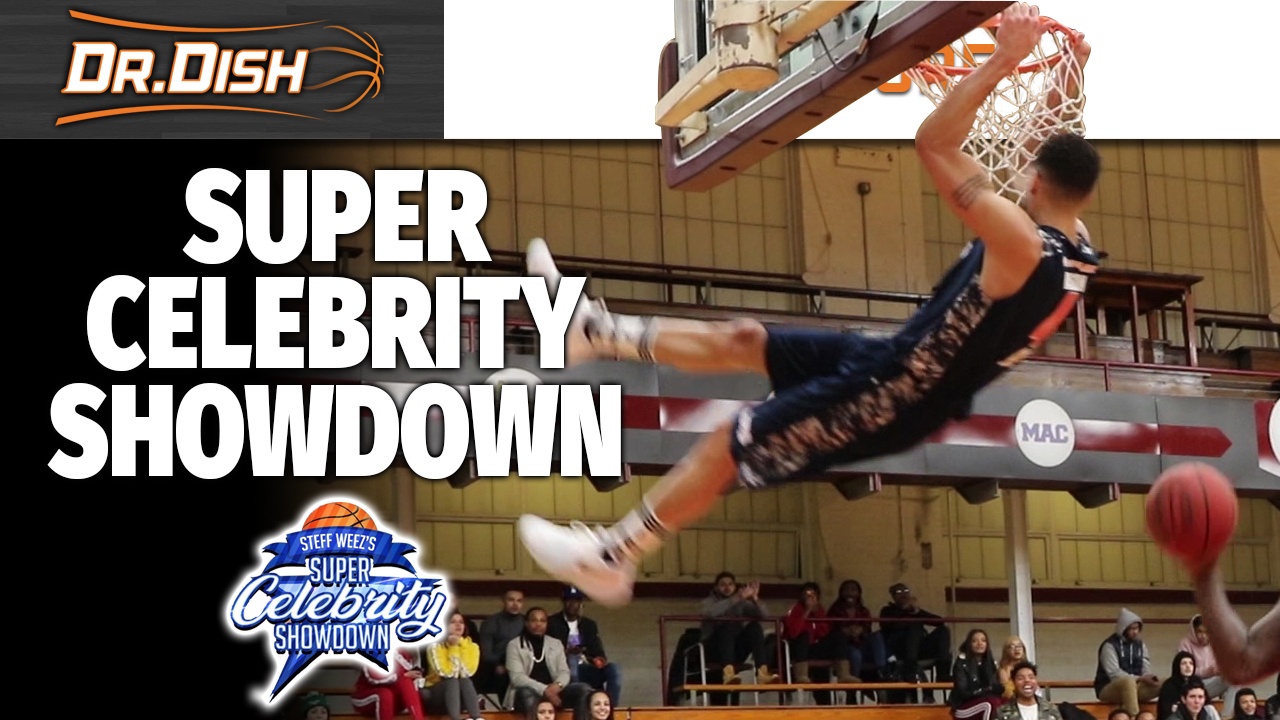 At Dr. Dish we do our best to participate in as many high level events as we can! One of our favorites was the Super Celebrity Showdown - throwing it back to Superbowl weekend right here in Minneapolis, MN. NFL fans and celebrities from all over the country came to visit and join in the weekend festivities. The Super Celebrity showdown event itself was held at Hamline University, the home of college basketball, and featured professional mens and womens players, comedians, music artist, NFL players and celebrities from all around the Globe! It seemed like a great event for us to be a part of - check out the recap below!
Once it was game-time, there was no shortage of highlights to be capture, including deep three's from NFL star running back Le'veon Bell. Notable others included dunks from Frequent Flyer who is known worldwide for his leaping ability. Famouslos32 kept the crowd entertained with his on court antics along with NBA impersonator Brandon Armstrong (BdotAdot5).
In the second half of the game, NFL star receiver Odell Beckham Jr. made an appearance. It was incredible to see the fans get excited and appreciate his willingness to participate and interact with the crowd. At the end of the game OBJ took a few half court shots almost making them, accompanied by his signature dance moved. In addition to entertainiment, tons of prizes were given out to the fans that came out and supported the event, including a Dr. Dish IC3! It was an unbelievable time to say the least.
Check out the quick highlight video below and see if you can spot one of your favorite athletes or entertainers!
Once again Dr. Dish basketball was thrilled to have this opportunity to be apart of this celebrity event and we look forward to future events like these to plug into. Having the chance to help prepare these athletes for game time and take care of the fans was a pleasure.
If are looking to take your game to the next level be sure to check out our website and also subscribe to our YouTube channel. We have a ton of great skills and drills that focus on rapid skill development. Lastly, always make sure to train hard, train smart, and train with a purpose!