Basketball Coaching: Improving Team Communication in the Off-season
by Jefferson Mason, on Apr 13, 2018 4:25:20 PM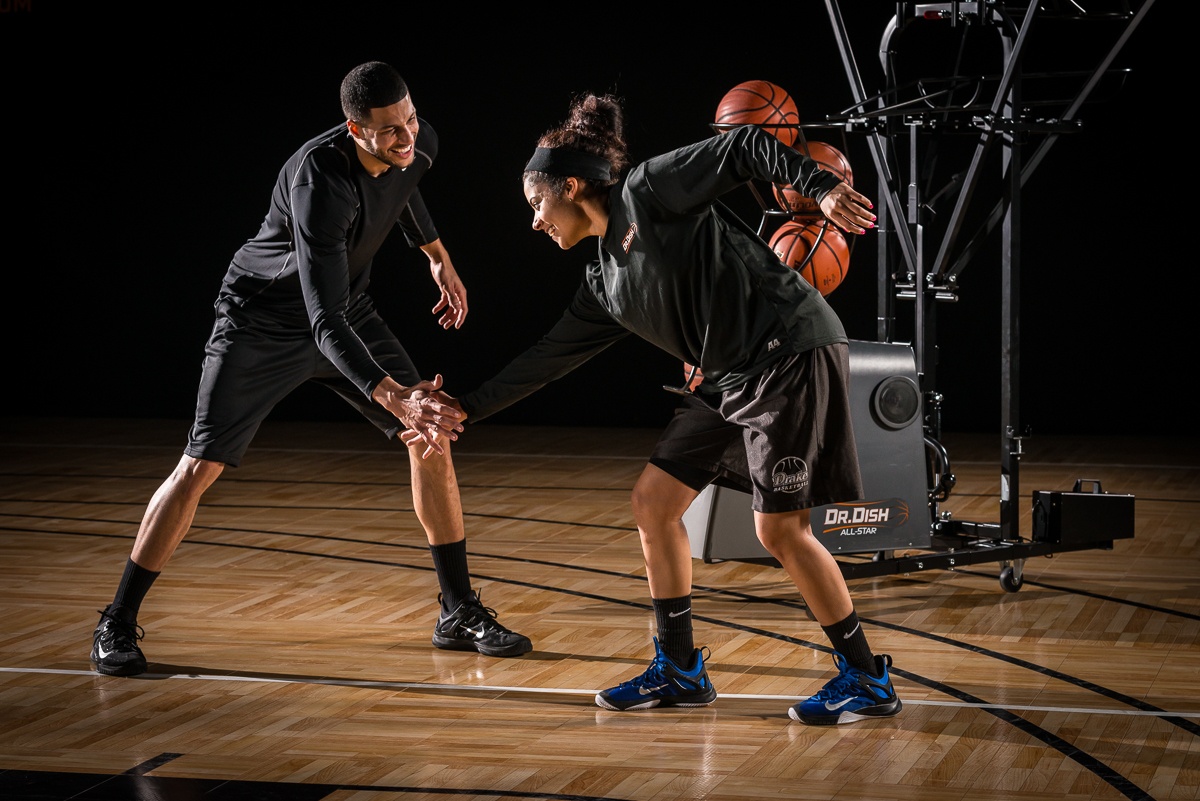 Most high school and college basketball teams have now ended their season and are preparing for the upcoming off-season ahead. Some players will be competing in other summer sports and others will be playing basketball for new teams.
One of the biggest issues the off-season brings is communication between players and coaches. In this article, I will give a few tips on how to improve team communication in the off-season even with different restrictions.
Encourage Player-Player Communication
Schools all across the country have different rules and regulations limiting the contact of head/assistant coaches to their players during the off-season, but this does not limit the interactions players can have with each other.
Building a successful team in every sport requires players to communicate on and off the floor. The off-season can be an extremely difficult time for players to communicate and stay on the same page because of several factors like other sports, rules/regulations, and lack of structure.
Coaches: try to make an emphasis on communication as the season ends and reiterate the importance of all players and coaches setting goals for this off-season to achieve. A great way to keep communication flowing is to make sure your trusted captains take charge in this area. This is a great way to allow players to step up and become leaders. In turn, this will help when the next year's season rolls around.
Communication between players can come in many ways and varies in effectiveness depending on the type. Off-season on court communication usually comes during scheduled sessions at the local high school or middle school during the summer. This is a great time for players to build chemistry and camaraderie during the off-season.
Unfortunately with AAU basketball, the summer can be hard for premiere players to find time to practice and put in work with their actual high school team and this can lead to a disconnect at times. Although this is tough, it is also inevitable with some teams but there are other options to keep communication flowing.
Plan Team Events
Another great way to keep communication flowing in the off-season is through planned team events. These can be as simple as a dinner at your place or a player's house, or attending an athletic event like a MLB game.
Fundraisers are another great way to build team spirit and communication. Fundraising helps the kids learn how to work together outside of the gym and also see each other in a different way. Bonds are built and friendships that will last a lifetime are a product of these types of activities! As a bonus, you can use the money raised to improve the program by getting a Dr. Dish machine (sorry for the shameless plug)!
As a coach it's ultimately your job to keep your players in order and together as much as rules allow and time permits. This will help down the road when the season has its ups and downs.
Set Clear and Measurable Goals
Goal setting is another powerful way to keep the communication chain flowing. The Dr. Dish Training Management System allows for coaches to set player goals for the off-season, track their progress over time, and keep them accountable. Players will be eager to show the progress and work they've put in during the summer.
The leaderboards within the Training Management System (TMS) also encourage competition and comradery between teammates. Most coaches have heard of 10,000 shot clubs but have trouble implementing and verifying that players actually put in the work. With the Dr. Dish TMS you can set specific goals in regards to makes or attempts and actually measure the progress throughout the off-season!
Our Training Management system will help bridge the gap with skill development and communication between the player and coach. Players not only will become more skilled, but will also have fun and work hard doing it!
---
At the end of the day you get what you put in. Coaches: Make sure to be a shining example of hard work and continue to communicate with your players through every channel possible. Be the positive link that holds your program together and success will come.
For more information on our Training Management System and our Dr. Dish shooting machines give us a call at 952-873-2633. And as usual make sure to train hard, train smart, and train with a purpose!
For basketball drills and videos featuring Dr. Dish machines, click here.