Dr. Dish Fam Member Jrue Holiday Recognized for Work On and Off the Court
by Jeremy Rushing, on May 31, 2022 11:30:00 AM
It's been quite the year for Milwaukee Bucks' guard Jrue Holiday, as the Dr. Dish Family member has earned a number of different honors related to both his play on the court and work in the community.
Twyman-Stokes Teammate of the Year
An award voted on by the players, Holiday earned "Teammate of the Year" honors for the second time in three years, and for his second different team.
He last won the award in 2019-20 with the New Orleans Pelicans and is the only player to win it twice.
Kareem Abdul-Jabbar Social Justice Champion Award
While he didn't win this particular award, Holiday was named a finalist.
Created in honor of NBA legend Kareem Abdul-Jabbar's legacy of "pursuing social justice and mission to engage, empower, empower and drive equality for individuals and groups who have been historically marginalized and systemically disadvantaged", the award goes to the player who most furthers that legacy.
Holiday was chosen because of his continued support for Black-led organizations and Black-owned businesses in Milwaukee and beyond, according to the league.

Similar to the teammate award, Holiday is also a two-time finalist for the Social Justice honor.
The Mavericks' Reggie Bullock won the award.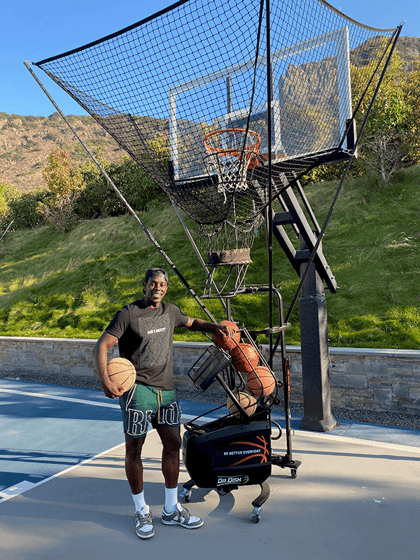 All-Defensive Team
On the floor, Holiday remained an impact player for Milwaukee in 2021-22, helping lead the team back to the playoffs with a 51-31 regular season record and earning NBA All-Defensive Second Team honors in the process.
The guard tallied multiple steals in 34 of the 67 games he played this past season.
---
Learn more about Jrue Holiday and Dr. Dish
Make this your best summer yet with our Summer of Better training resources!