Dr. Dish Fam Member TyTy Washington Becomes 1st Round NBA Draft Pick
by Jeremy Rushing, on Jun 24, 2022 8:00:00 AM
There's a new Dr. Dish Fam member in the NBA!

We'd like to send a HUGE congratulations to TyTy Washington, who was drafted 29th overall in Thursday's NBA Draft. Technically taken by the Memphis Grizzlies, the pick was promptly traded to the Houston Rockets.
Washington has been a projected 1st round pick since his days as a star at top high school program AZ Compass Prep and further solidified that status during his one impressive season at Kentucky.
"TyTy Washington is a pure floor general that makes the players around him better. His ability to read defenses and play with pace and intelligence is what truly separates him as a player," said AZ Compass Coach and Program Director Pete Kaffey.
In 2021-22, the freshman started 29 games for the Wildcats, averaging 12.5 points per game and stepping up big in big moments:
Jan 8 vs. Georgia: 17 points and a school-record 17 assists
Jan 15 vs. #22 Tennessee: 28 points, 5 assists, 3 steals, 10-13 FG
SEC Semifinal vs. Vanderbilt: 22 points, 4-5 3PT
SEC Championship vs. #9 Tennessee: 17 points, 6 rebounds, 4 assists, 3 steals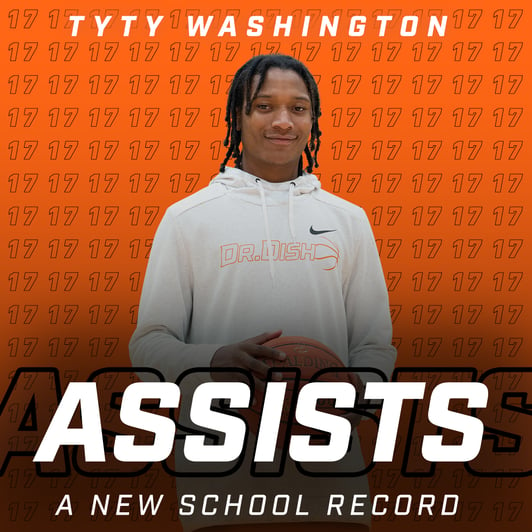 TyTy's journey through his rookie year and beyond will definitely be one to watch, and we can't wait to see him tip off his pro career this fall!
---
Learn more about why TyTy Washington chooses Dr. Dish!
Elite players like TyTy know that the summer is where you really put the work in to make your dreams a reality. Train like and learn from the best with our Summer of Better drills and resources!