Dr. Dish Home Membership: Our Most Asked Questions
by Emily Stiemsma, on Oct 1, 2021 1:31:13 PM
Check out this blog post to learn more about the Dr. Dish Home Membership and the value it provides! We will also get into our most asked questions.
When using the
Dr. Dish Home Machine
, think of the Dr. Dish Player App (used on your device) as a remote to operate the machine. Through the App, you will not only tell the machine what you want to do but you will access Member-only features like the ability to program your own drills and browse our library of 100+ on-demand and integrated workouts by elite trainers.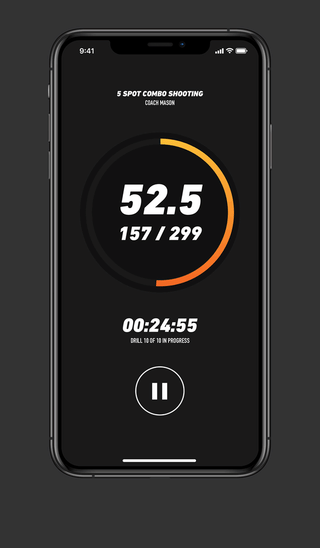 The Dr. Dish Membership, separate from the $2995 cost of the machine, is $39/month for unlimited access to 3 users. Immediately after you purchase you can invite your member users to get access in the Player App to certain features. Check out our most FAQs below, and reach out to us if you have any questions.
WHAT DEVICE CAN I USE THE MEMBERSHIP ON?
The Dr. Dish Home App (not yet available for download) will be accessible on any iOS or Android device. The app will only link up via Bluetooth to the Home Dish machine.

WHO CAN I SHARE MEMBERSHIP WITH?
Included with the cost of membership, you get to choose 3 users who get access to all of the drill content, drill building, and stat tracking. You can assign these rights to anyone of your choice and change them at any time.

WHEN WILL I BE BILLED FOR MEMBERSHIP?
We grant you the first month totally free! This is based on when your unit is shipped, so you will be charged 1 month after you receive your machine, and every month after.

WHAT HAPPENS IF I WANT MORE THAN 3 SEATS OF MEMBERSHIP?
Membership encompasses many features that will benefit the user. If you want more than 3 users to have access, you will need to purchase an additional membership ($39) which unlocks 3 more seats.
WHAT IF I NEED TO PAUSE OR CANCEL MY MEMBERSHIP?
The Home Dish is designed to be used alongside membership. You can cancel anytime before your free trial is up and thereafter. You will then be able to complete a select number of drills (7 total) that we select for you in our sample library, which may change.

CAN I PROGRAM SIMPLE DRILLS AND SPOTS?
Membership unlocks the ability for you to quickly program a custom drill of your choice.