VersaCourt is the official playing surface of Dr. Dish
by Emily Stiemsma, on Aug 23, 2022 8:00:00 AM
VersaCourt, an industry leader in the plastic modular tile industry, and Dr. Dish, the organizing body for professional shooting machines, have partnered to name VersaCourt as the official playing surface of Dr. Dish. The partnership brings together two successful companies committed to quality products, customization, and fun.
Dr. Dish, a division of Airborne Athletics, Inc., provides high repetition basketball training equipment along with world-class training workouts and analytic tracking for basketball programs and players around the world in school, home, and training facility settings.

Airborne Athletics Vice President of Experience, Justin Royer shares, "I'm excited to partner with Versacourt, as they literally provide a platform to help young athletes train and develop. We know that dedication to practice is the most important thing that leads to a player's success, and smart tools, like a Dr. Dish shooting machine and a productive and safe training setting created via Versacourt, are a key part of the equation."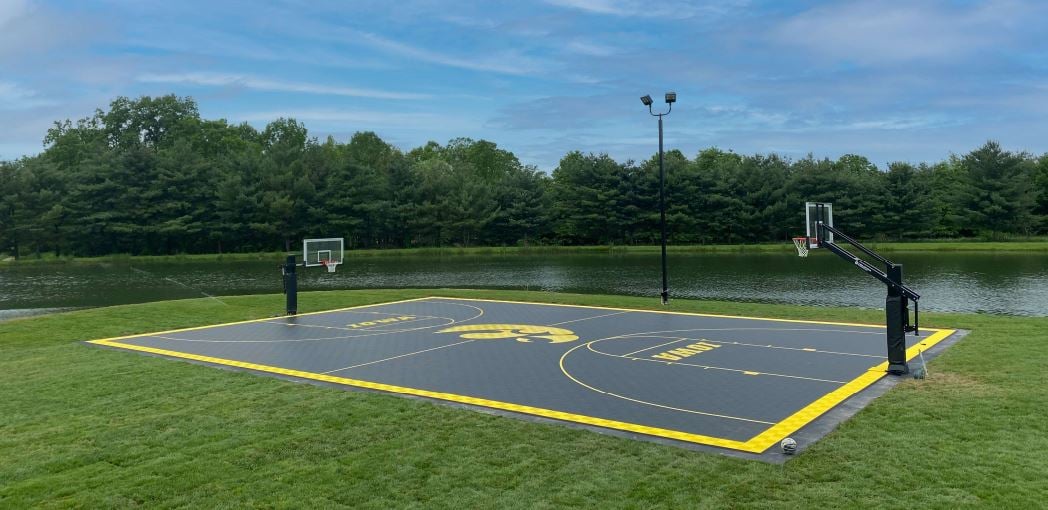 With its best-in-class innovative court solutions, VersaCourt's line of flooring complement Dr. Dish's consumer offerings and bring personalized home-court solutions to their new and existing customers. Thus building further upon Dr. Dish's goal to "unlock the potential in every hooper".
"VersaCourt is always looking to team up with strong partners that we feel we can serve and help enhance their mission. We actively work with universities, professional athletes, trainers, amongst others to create custom-designed athletic surfaces for a wide range of sports, games, and activities. We're excited to partner with a great brand like Dr. Dish and look forward to seeing the success of many players and coaches," said Jeff Carney, Vice President of VersaCourt.
VersaCourt, a part of The Recreational Group (RG) families of companies, strives to help families, friends, communities, and facilities create unique, fun, and custom athletic surfaces to foster meaningful connection. At VersaCourt we believe that it's more than just an amazing looking court, it's an opportunity to create memories that last a lifetime.
For more information on Versacourt, please visit versacourt.com.