Parent Company of Dr. Dish Building a Multi-Sport Empire
by Emily Stiemsma, on Aug 1, 2019 9:55:43 AM
Airborne Athletics, the parent company of Dr. Dish Basketball is on their way to building a multi-sport empire as they expand into other sports now having products surrounding basketball, volleyball and football training.
Many people don't know that Dr. Dish is a branch of a larger company, Airborne Athletics. We felt it was time to introduce the Dr. Dish community to the Airborne family! Meet the other products of Airborne: The AirCAT and The Finisher FlipSled as well as the iC3 Shot Trainer for the at home basketball player.
Last week at a clinic in Texas (THSCA), the 3 brands lined up with booths next to each other to showcase what they can bring to High School sports. It was a proud moment for everyone involved to see the three expanding brands flaunt their stuff. The three brands represent products that can take high schools, colleges, pro teams, training facilities and even CrossFit gyms to the next level.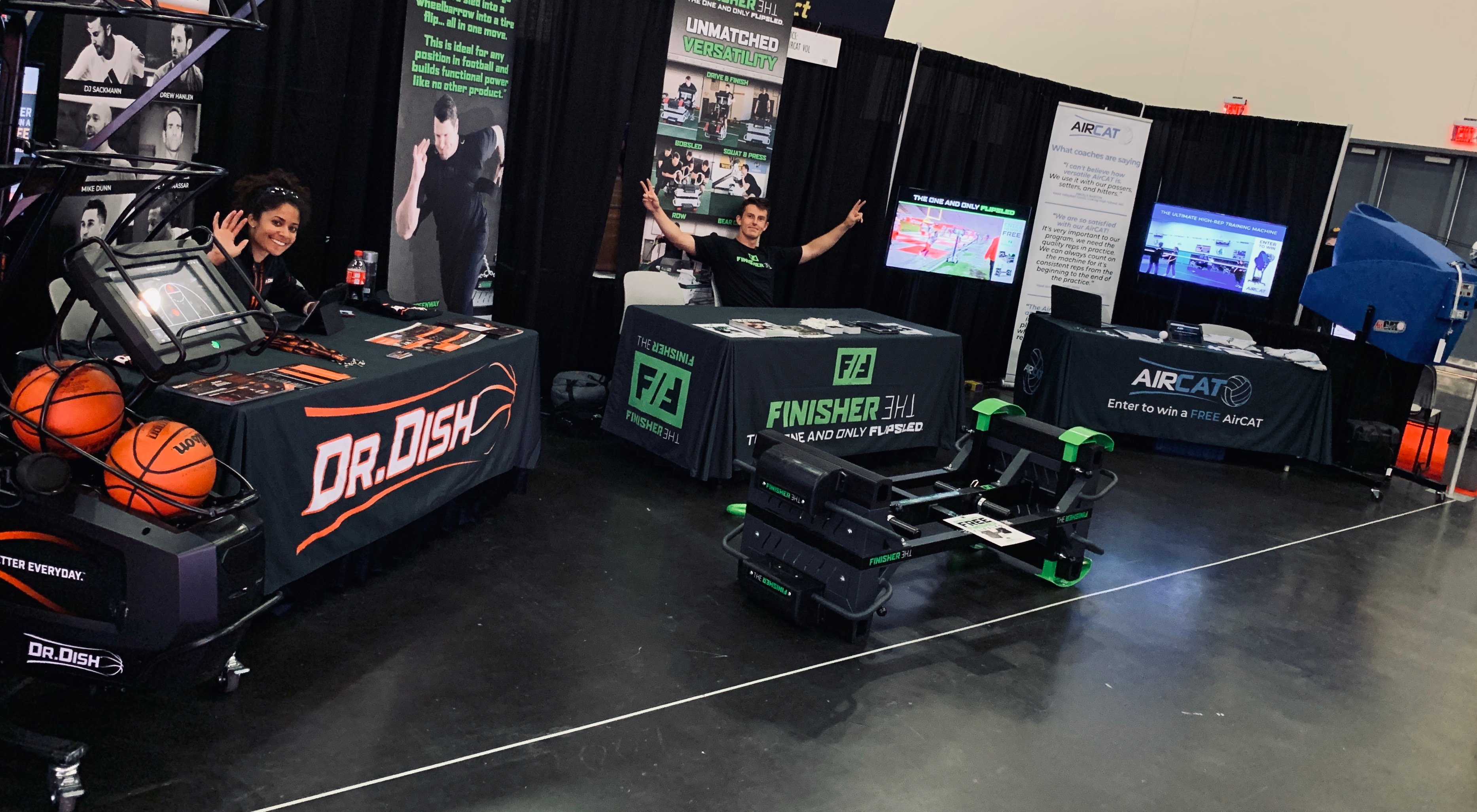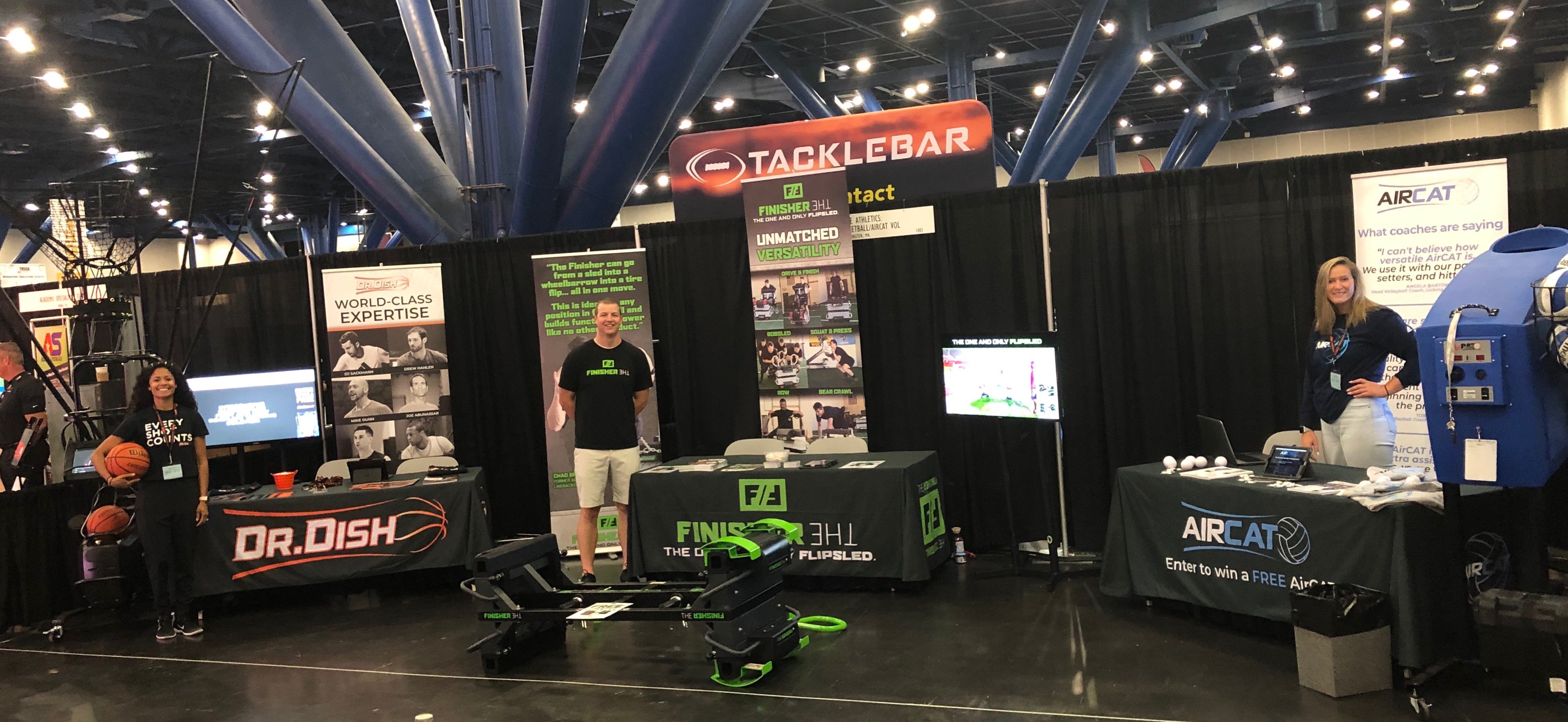 The AirCat is the founding product of Airborne. The first prototype designed and built in CEO, Doug Campbell's garage in the late 1990s. The AirCAT is a fully-automatic, battery operated volleyball drill machine that uses patented Consistent Air Technology to safely and efficiently train all aspects of the game of volleyball: hitting, digging, setting, blocking, and serve receive.
Endorsed by top programs all over the world, AirCAT allows coaches to spend less time hitting and tossing and more time teaching and training. Gone are the days when you spent more time tossing balls than working closely with your players to improve their performance.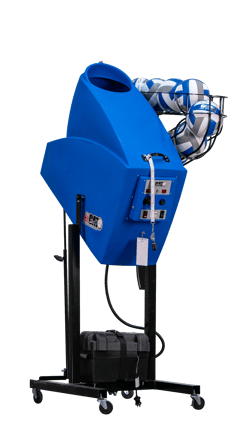 The most recent product is the one and only FlipSled,
The Finisher
, which combines traditional workouts such as the tire flip, the sled push/pull, and the wheelbarrow into one powerful, explosive, and functional move.
The Finisher FlipSled will breath new life and fun into your program, facility, or gym! The design c
reates better athletes, not just stronger people and will i
mprove game-like loading and technique to finish on the field.
Not to mention The Finisher creates a competitive team culture, saves money and storage combining a

multitude

of training tools into one solid,

adaptable

piece.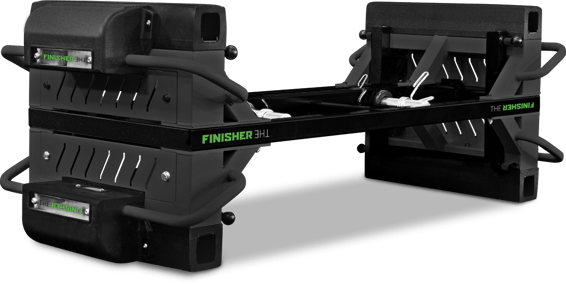 So, could you see your athletes putting either of these to work?
Airborne Athletics strives to create and innovate athletic training tools that support a (one-day) multi-sport empire. Our mission is to enhance the careers of athletes and provide exceptional training tools that will aid in their development in a variety of sports. For Airborne, it's always more than selling a product and playing a sport. It is about building successful, confident, and hard working individuals to take on life.
Learn more about the company here.
---
Regardless of which product you're most interested in, please give us a call at 888-887-7453 and we'll be more than happy to help find the right fit for you and your program.
Any ideas for what sport we should get into next? Let us know in the comments!