NBA Hall of Famer George 'Iceman' Gervin Joins the Dr. Dish Fam
by Kendra Franck, on Dec 5, 2021 10:30:00 AM
At Dr. Dish Basketball we're honored to work with top level talent, schools, programs, coaches, and trainers that are taking their training to the next level.
We're excited to welcome NBA Hall of Famer and one of basketball's most electrifying players George "Iceman" Gervin to the Dr. Dish Family. He recently got a Dr. Dish CT machine with his son George "Gee" Gervin Jr., a FIBA Certified Coach, Step 3.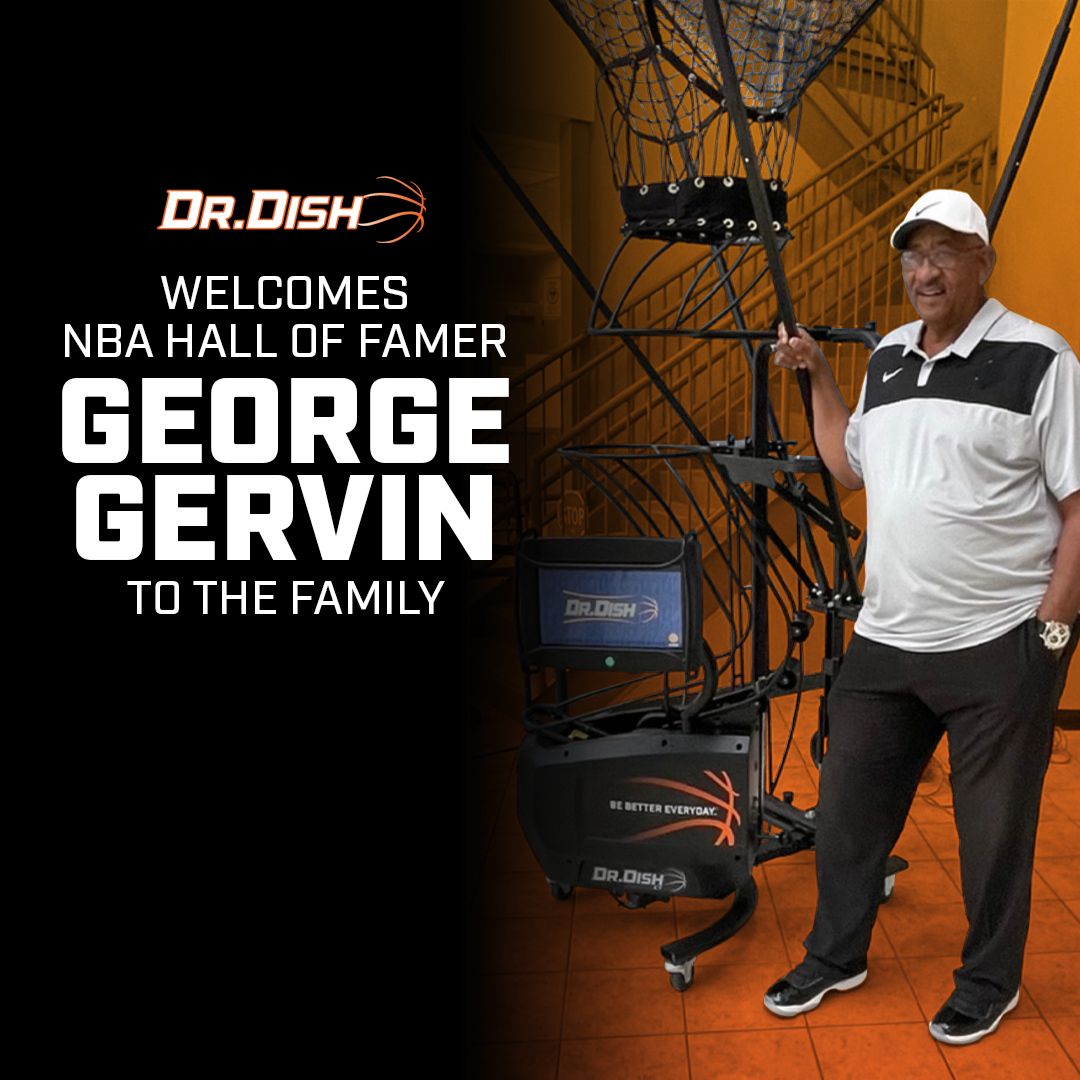 His son, Gee Gervin founded Strength 'N Motion International which seeks to provide, "the opportunity and encouragement for young student athletes to reach their fullest potential." They provide structured programs that teach the fundamental skills of basketball while focusing on the main goal of growth and development. George "Iceman" is also a coach at Strength 'N Motion.
We were fortunate to work with George's son, Gee Gervin and recently released his first Dr. Dish Drill, a Two Dribble Pullup Progression.
When asked about how utilizing the Dr. Dish has affected their program George said,
I believe the way to achieve greatness is through repetition, and with the technology of the Dr. Dish, it allow players to maximize those reps with detailed feedback."

-George "Iceman" Gervin
Accomplishments
9x NBA All-Star

5x All-NBA First Team

4x NBA Scoring Champion

One of only 3 players to win four or more league scoring titles (1978, 1979, 1980, 1982)

4x NBA Scoring Champion

26,595 total career points
Played with the Chicago Bulls, Quad City Thunder, San Antonio Spurs, and Virginia Squires (10 seasons total)
Spent 5 seasons playing in the ABA and averaged 21.9 PPG
No. 44 Jersey retired by the Spurs.
Averaged 26.2 PPG during his NBA career
Inducted into the Naismith Memorial Basketball Hall of Fame in 1996
Nicknamed "The Iceman" because of his cool demeanor on the court. He was always calm and collected when he played and also because he would play the game at a high level without sweating.

---

Looking to join The Iceman as a member of the Dr. Dish family? If so,

check out our models

and see which one is the right fit for you!