Happy Father's Day to Our #DrDishDads
by Kendra Franck, on Jun 20, 2021 11:17:53 AM
On behalf of all of us at Dr. Dish Basketball, we want to wish all the Dads out there a happy Father's Day! Our #DrDishFam is filled with tons of great dads who love to see their kids improve their game and of course join in on the fun of getting endless reps up. Check out some of our awesome Dr. Dish Dads in action below!
Joe Sir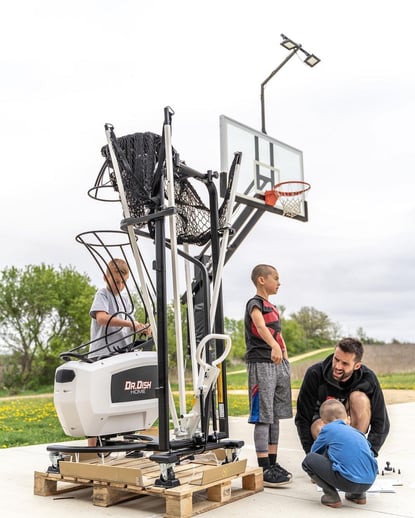 Joe Sir was one of our first Dr. Dish Home customers. Joe has been there for his boys for everything basketball related. From supporting his boys at games, unboxing and setting up their Dr. Dish Home machine, working out with them, and capturing awesome video content, he has given his kids some awesome tools to level up their game!
The Dr. Dish home unit has been such an incredible asset to our boys skill development. The drills have provided structure and direction and the machine itself has allowed us to Maximize our time in the gym which has really enhanced the boys love for the game and fueled their fire to improve"
Phillip Morrison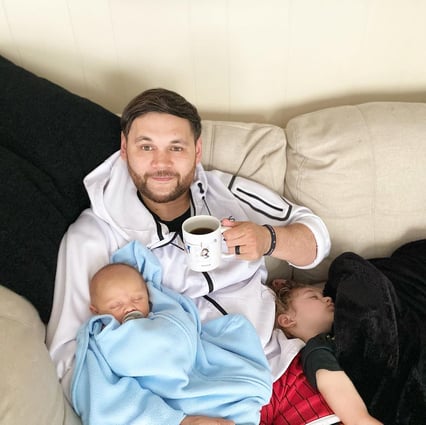 Phillip Morrison is a Basketball Skills Trainer/Coach and a basketball missionary for Hoops for Christ. More importantly, he is a husband and father!
When asked what his favorite thing about being a basketball Dad he said....
It's a blessing to be able to share a passion for the game with your child. I think my son naturally picked it up because he sees me doing it every day as a skills coach. But it was really cool to see his love grow on its own without any pushing from me. We share that & I love our time together in an empty gym just hanging out."
The video below of Phillip training with his son and the Dr. Dish CT machine is giving us all the feels!
I love the CT, it kind of was a dream of mine to own a Dr. Dish for my academy, teams & clinics. But what's really cool is to realize one day my son will be getting up reps with me!"
Jules Penn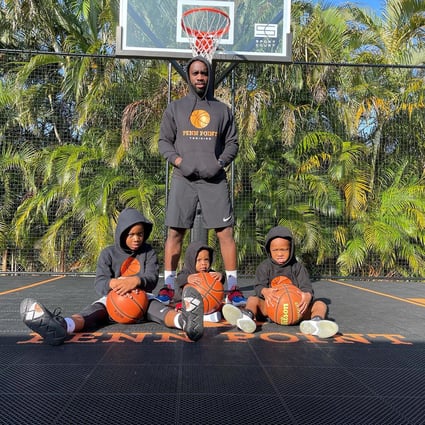 Jules Penn is a Basketball Skills Trainer and a Dad who wants to help grow the game of basketball and his kids' love for basketball. Their family recently got a Dr. Dish Home machine and they put in work day and night. Check out the video below to see Jules and his son getting some night reps up!
Al Rabenold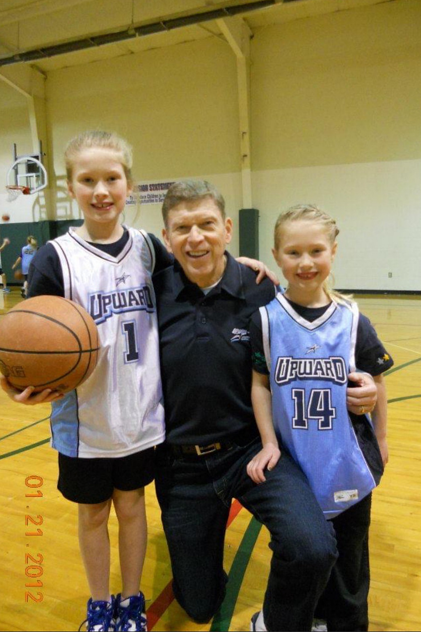 Al Rabenold is a Hall of Fame Basketball Coach and worked with his daughter and now granddaughters to help them improve their game! Rabenold helps train his granddaughters Mia and Elise Boulton and has always told the girls...
Grandpa can't teach you how to sing or dance, but I can sure teach you how to shoot a basketball"
With the help of their Grandpa's coaching, the Boulton sisters used the Dr. Dish and one summer logged 10,000 three-point makes. Their grandpa has increased their love of the game and drive to become the best players they can be. The girls are so dedicated they go to the gym after hours and one time their Grandpa couldn't make it to the gym to turn the lights on.
The girls called and asked if I could come by. I wasn't available, so knew they would have to shoot in the dark. I asked them to try propping the door and see if their eyes would adjust. Apparently, they did because they shot for hours before they called me back."
Allen Taylor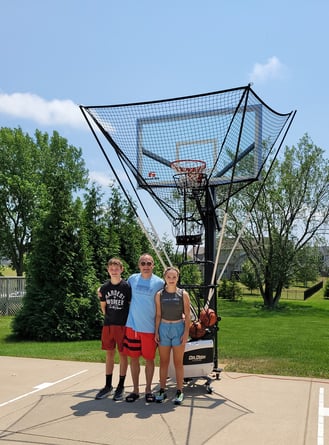 Allen Taylor is the father of Noah Taylor who became an elite shooter in 8th grade with the help of his Dad and the Dr. Dish Home machine. Allen plays a key role in Noah's basketball success taking him to camps, supporting him at games, and challenges him to some 1-on-1 matchups.
Allen said, "He usually beats me", but Noah disagreed, "Usually? I beat you all the time. You have maybe beat me 1 out of the last 10 times". Although Noah may have his Dad beat on the basketball court, the support he provides to Noah is worth more than any basketball score. Check out the two of them getting reps up below!
Coach Mason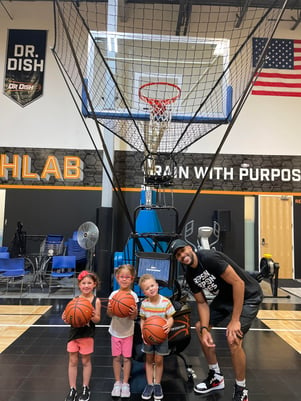 Our very own Coach Mason is also a #DrDishDad who loves any chance he gets to be with his kids and play basketball. Coach Mason brought his kids to the Dish Lab to put in some work, check it out!
Here's a message from Coach Mason to all our #DrDishDads:
The greatest moments in life are spent with family. To all the Dad's out there training and working hard with their kids, be sure to enjoy the process, have fun and cherish every minute spent with them. Happy Fathers Day!"

---
Once again, Happy Father's Day to all of our #DrDishDads! Be sure to follow us on social media @drdishbball and tag us in any photos/videos of you getting reps up with your kids or Dad for a chance to be featured!