How can Post-Season Evaluations Assist with Player Development?
by Emily Stiemsma, on Apr 20, 2022 11:30:00 AM
No matter the outcomes of the basketball season, it's important to reflect, evaluate challenges and successes, set new goals, and move forward. Post-season evaluations are a great way to celebrate strengths, and identify weaknesses to ultimately assist with player development. Check out our tips for post-season evaluations and download our free PDF to use as a guide.
---
How can Coaches set their players' off-season up for success?
Hey Coach, we believe that your time is NOT best well-spent filling out post-season player evaluations. If you spend your time doing anything, it should be providing your players with tangible drills and goal completion quantities for them to work towards in the post-season and summer season.
We know that most programs have limited time and resources, which is why it is better to focus your attention on a one-size-fits-most workout plan that will help guide a player to excel at the level they are at. If you have a Dr. Dish, it could be as simple as building out workouts in our Training Management System or finding your favorites from our library that fit your team's principles and assigning it to your players.
Player evaluations can take hours to complete and unfortunately they may not be valuable to a player. If players request one, definitely take the time to do one! Players who request evaluations are pro-active and feedback driven.
We recommend breaking traditional coach-led player evaluations and instead provide your players with self-evaluation forms for them to fill out. This allows players the dedicated space and time to reflect on their season and identify strengths, weaknesses, and how they plan to address them.
How can players set their off-season up for success?
Coaches should empower players (or child(ren)) to perform a self-evaluation after the season. Players will be able to set goals for improvement, and how they will hold themselves accountable. Evaluating your season will help you take control and maximize your off-season
Using a Dr. Dish machine can help hold players accountable towards their goals with stat tracking, leaderboards to encourage competition, and drills from Pros catered to helping them develop different areas of their game.
Feedback coming from the top town is often not motivating to an individual. If someone instead can tell you what they believe their strengths and weaknesses are, and what their goals are they can ultimately take the responsibility of their success into their own hands. With your help as an accountability partner, not a dictator, you can provide feedback to their responses and recommendations for how they can improve in an informal manner.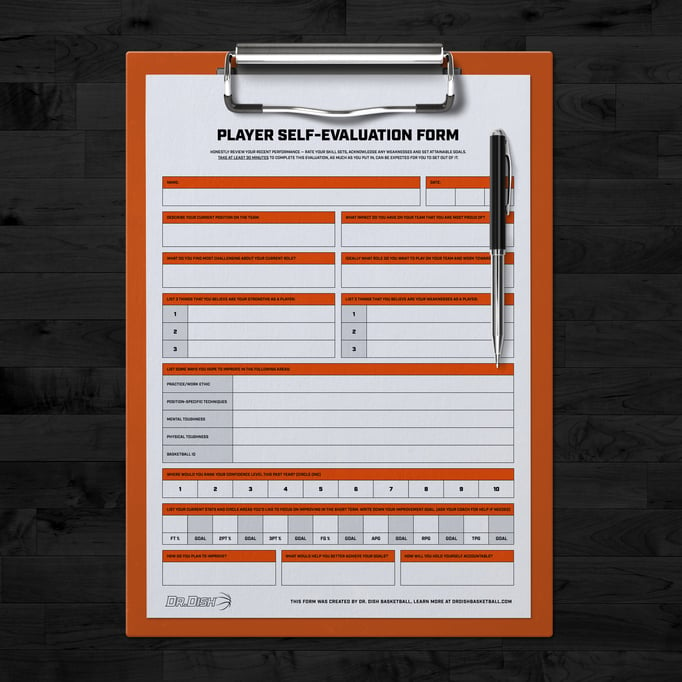 ---
Looking to maximize your off-season training?! Check out our models to find the right fit for you!