How to Stand Out When Shots Aren't Falling
by Jefferson Mason, on Feb 25, 2020 2:02:26 PM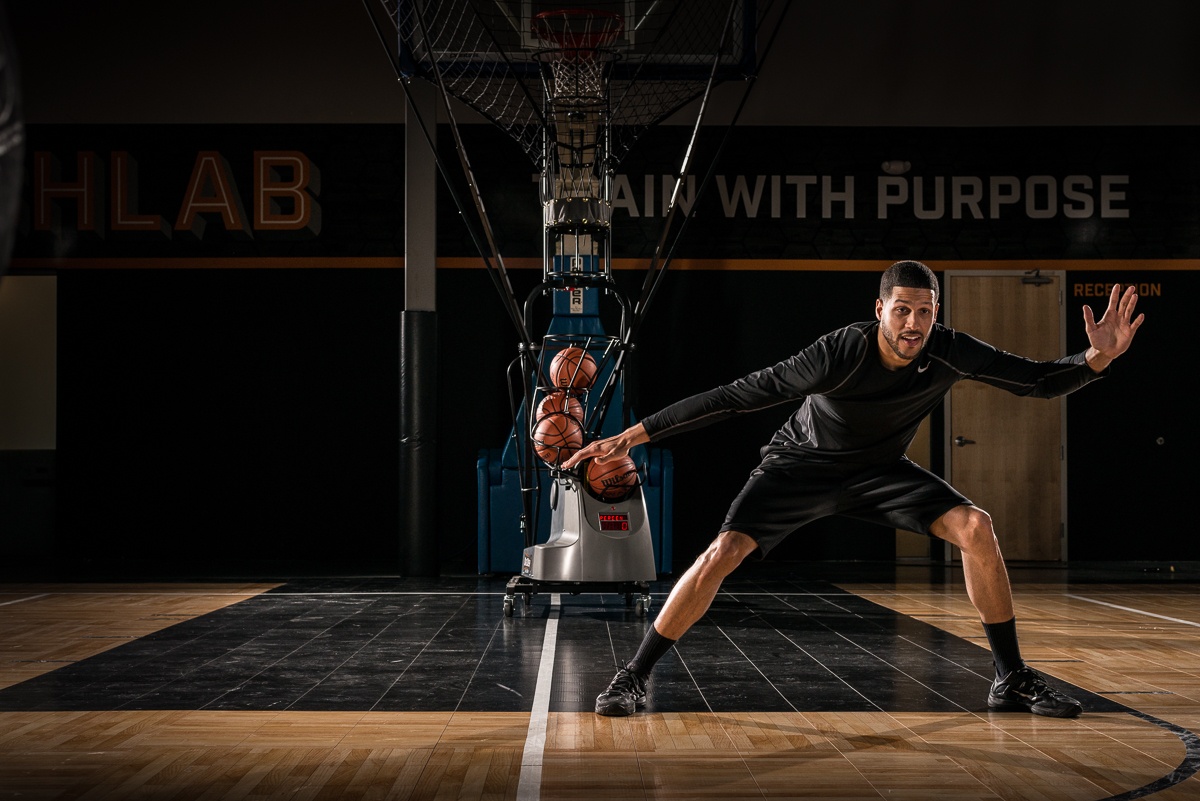 For many players its difficult to figure out their role within a team especially if shots aren't falling. It's even more frustrating for players when they've put in the time and work to prove they are deserving of shots and an increased role.

It's important to note that players can ABSOLUTELY have good games and a positive impact on games even when they don't score points. Coaches will often give more playing time to players who control what they can and stay positive. These are also players that get recruited at a higher level as well.
Players being discouraged because they aren't scoring points happens more often than most people and fans think. There is a solution, however, and listed below are a few ways players can stand out, have fun, and increase their role even when shots aren't falling.
Always Stay Positive
The hardest thing to do when shots aren't falling in practice or games is to remain positive. It's in human nature to feel like teammates, coaches, parents have been let down when things aren't going as planned. This is especially true when an athlete has put in the time effort and energy to get better.
The players that decide to keep a positive mindset and attitude are the ones that get over a slump quicker and really prove to coaches and players that team success is more important than individual play.
Coaches and teammates alike never enjoy playing with negative players. They cause division and bring the overall team moral down. Stand out by being supportive, assertive, and dialed in no matter if every shot attempt is a brick (just make sure you're taking QUALITY shots). Coaches love players like this and it definitely doesn't go unnoticed.
Star Within Your Role
If shots aren't falling and it's becoming a frequent thing players should try to stand out by specializing in something most players shy away from. This usually includes rebounding, defense, taking charges, leading by example, and being positive.
There are so many ways to successfully impact a basketball game or practice outside of making shots. Obviously coaches looking for players that have unique offensive talents and that can make shots, but they also look for players to fill roles. It's rare to find players that can do both depending on the night. Becoming one of these players gives you the best chance to stay on the hardwood floor no matter what.
Simply OutWork Everyone
The saying goes, "Hard work beats talent when talent doesn't work hard!"
This couldn't be more true.
Never be satisfied in any skill set and continue to remain hungry even if shots aren't falling. When players aren't hitting shots they tend to lose enjoyment for the game. The NBA greats will tell you that the beauty is in the struggle and the hard work put in.
Overcoming an obstacle that is holding you back like missing shots is difficult but when the triumph occurs, the satisfaction afterwards is overwhelming. Through hard work players become more than great shooters or athletes. They become resilient, dedicated, and intricate pieces in which success is built on.
Be A Leader
One last way players can stand out when shots aren't falling is by being a team leader on and off the court. Leaders are rare and hard to come by especially in high school. Leaders understand that scoring the basketball isn't the only way you can positively affect team success.
Leaders come prepared and maintain the same temperament no matter how good their individual performance is. They know how to handle wins and losses and are extensions of the coach both on and off the court. Coaches absolutely love leaders and will give a true leader more opportunities and trust than the average player.
One of our favorite quotes is: "Average teams have no leaders. Good teams are coach led. Great teams are player led."
---
Positivity, starring within your role, hard work, and leadership are just a few ways you can stand out when shots aren't falling.
Remember to make good decisions that put team principles in the forefront and by doing this you'll be in the good graces of your coaches and also earn respect from your teammates.
This article was inspired by this Instagram post below (give us a follow for much more content/drills/workouts/inspiration)!
---
Click here for more info on Dr. Dish basketball shooting machines.
For drills and workouts using Dr. Dish, click here: https://www.drdishbasketball.com/resources
Follow us on social media for daily basketball drills, tips, and inspiration!
https://www.facebook.com/drdishbball
https://www.twitter.com/drdishbball