3 Ways to Stay Motivated During a Long Basketball Season
by Kendra Franck, on Jan 22, 2022 2:00:00 PM
Staying motivated over the course of a long sports season can be difficult. You're putting in the work with practices, weight lifting, watching game film, tournaments, open gym, and regular season games. Coaches and players play a vital role in helping the team stay motivated and driven as they head into playoffs. Check out our top tips for staying motivated as playoffs approach.
1. Evaluate your goals and performance
Hopefully at some point as a coach or player you determined the goals that you are going after for this basketball season. Having a "why" behind all the hours of training and games can help provide motivation through difficult times.
If you have lofty goals that seem out of reach and far away it can be hard to stay motivated day in and day out. Breaking your goal down into daily, specific, realistic and measurable goals can help you build confidence throughout and keep you on track during the long season.
Overall goal: Be an All Conference Player
Daily goal(s): shoot for 30 minutes after practice, communicate on defense, get feedback from coach(es)
Many players, coaches, and teams face challenges throughout the season like injuries, unexpected losses, and playing time shifts. This can be discouraging but motivating if you look at it the right way like Michael Jordan said,
Obstacles don't have to stop you. If you run into a wall, don't turn around and give up. Figure out how to climb it, go through it, or work around it." -Michael Jordan
2. Building team comraderie
A team is a great support system as you all go through similar ups and downs throughout the season. When a team is aligned in the goals they are chasing after it's easier to be motivated day in and day out. If a team has tension or drama they will have a more difficult time playing together and winning games.
All the successful teams I've seen have three characteristics: They play unselfish, they play together, and they play hard" -Larry Brown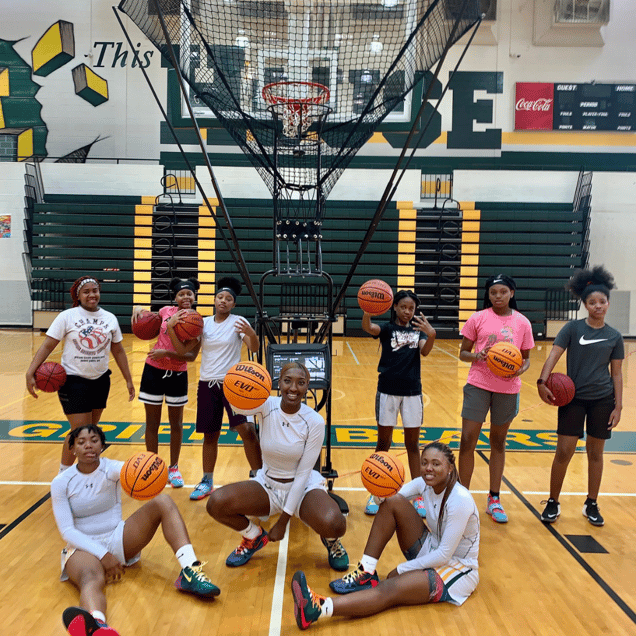 Teammates who push each other, and hold each other accountable are ultimately going to see success. Captains and coaches play a vital role in helping bring teammates together, building successful programs. Coaches can host team goal setting sessions and one-on-one meetings with players to discuss their development. Captains can encourage teammates to use a Dr. Dish shooting machine before/after practice or go to an open gym, host a team activity outside of practice, and encourage and remind players of the goals they're working towards as a team.
3. Reward yourself
When you're chasing after big goals like conference, regional, and state championships, it can be a long season before you reach success. Having smaller daily goals can help you stay motivated and confident towards your larger goals. Using the Dr. Dish Player App is a great way to get competitive and rewarded for your hard work You'll be able to compete against others and see where you rank on the global leaderboard.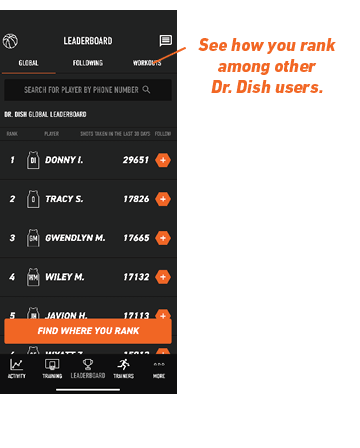 Rewarding yourself along the way whether it's crossing off a goal you've accomplished on a sheet of paper, cutting out the newspaper headline, or getting some new basketball gear can get you even more excited and committed to the long-term goals.
Basketball is a lifelong game. You continue to learn from the game day in and day out, and along the way, you get better." -Scottie Pippen
Maybe your goal is to play college basketball at a top D1 school and a school reaches out to you but it's not your top choice. That's making progress towards your goal and a reward could be getting a souvenir from your visit to remind you that you're making steps towards that goal but you've got to keep working.
---
Basketball players and coaches at every level can face moments where motivation and commitment throughout the long season is low. It's important to develop the mindset of taking the challenges of a long season head on to drive your motivation. Figure out your "why", rely on your teammates, and reward yourself for the progress and success you achieve along the way.