Dr. Dish Basketball iC3 Shot Trainer Overview
by Chris Jansen, on Nov 9, 2023 2:29:45 PM
Training at home is now easier and more effective than it's ever been. The Dr. Dish iC3 Shot Trainer allows hoopers to get 3x more reps up at over 800 shots per hour. The best part? You will never have to chase down a rebound again because the iC3 returns both makes and misses with our patented net design.
Learn more about the benefits of having an iC3 in your driveway below.
For hoopers looking to get the most out of their training sessions, the iC3 provides an affordable option to get more shots up and improve your consistency.
Our patented net design also ensures you are practicing optimal shooting arc at 45 degrees, so your shot always has the best chance possible to go in.
The iC3 also provides a rotating gravity ramp that covers 180 degrees. This allows hoopers to get their ball returned to them at whatever spot of the court they are focusing on at that moment.
Portability is not an issue with the iC3. Weighing in at only 35 lbs, our compact and lightweight design allows you to transport it wherever you want to train and set it up in just seconds.
So the next time you want to take your iC3 to the park or a local gym, just load it right up in your car and go get reps up.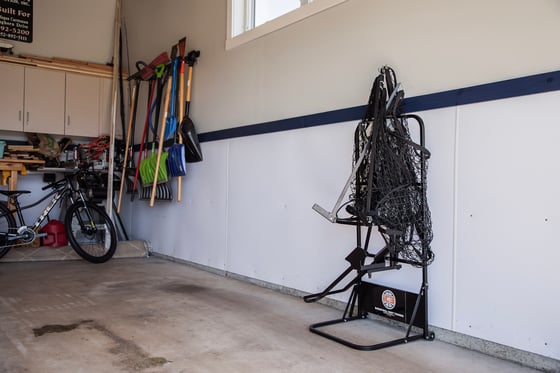 Storing your rebounder is just as easy as taking it out. The iC3 Shot Trainer's dimensions are only 22" x 22" x 59", allowing for easy storage wherever you have space to spare.
"This device is easy to put together, mount on the hoop, and store. I enjoy watching my kids improve their shooting skills while using this!" - Melissa W.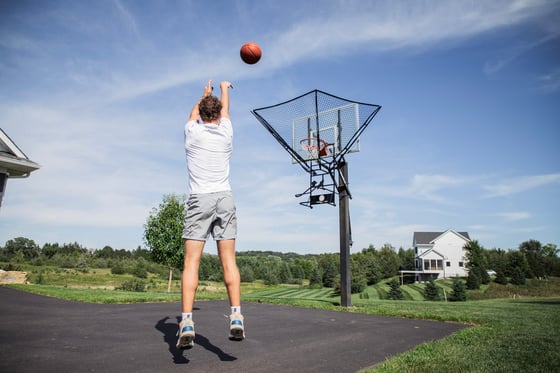 If your looking for an affordable, and easy-to-use rebounder, look no further.